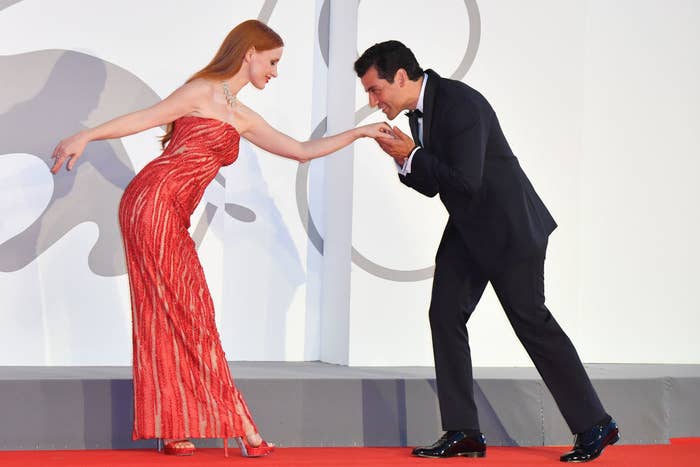 While walking the red carpet to promote their new HBO series, Scenes From a Marriage, Isaac adorably kissed the inside of Chastain's arm.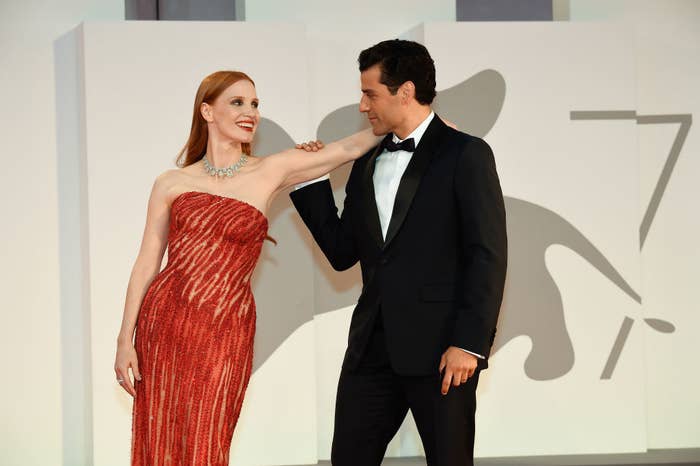 Although it was just a friendly gesture, Chastain's The Eyes of Tammy Faye co-star Andrew Garfield said he viewed the moment just "like the rest of the world."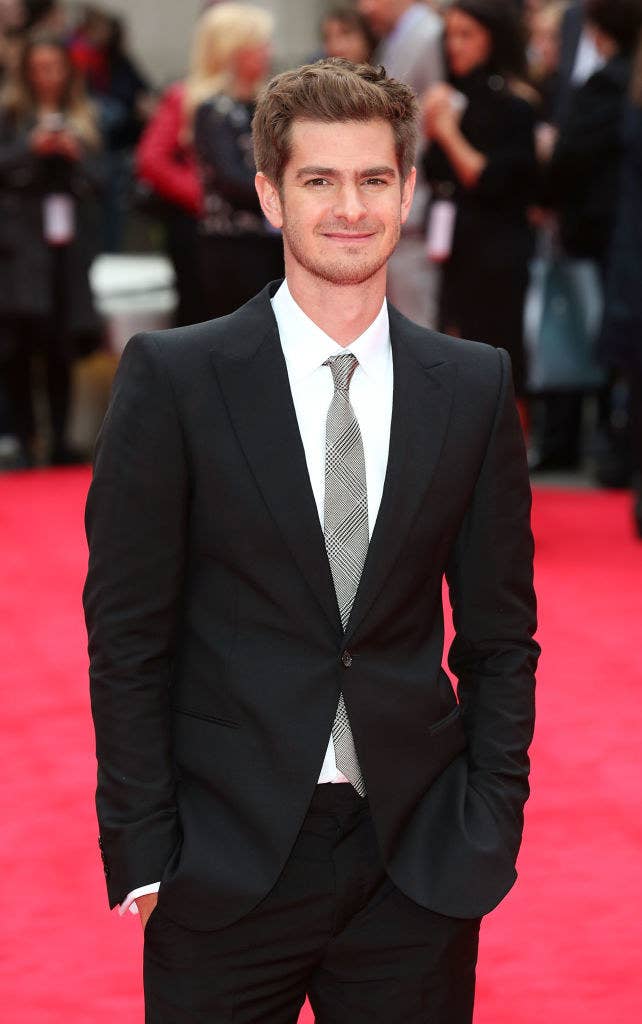 "I texted her and said something along the lines of, 'I hope you don't expect me to lick your armpit on the red carpet,'" he jokingly revealed on The View.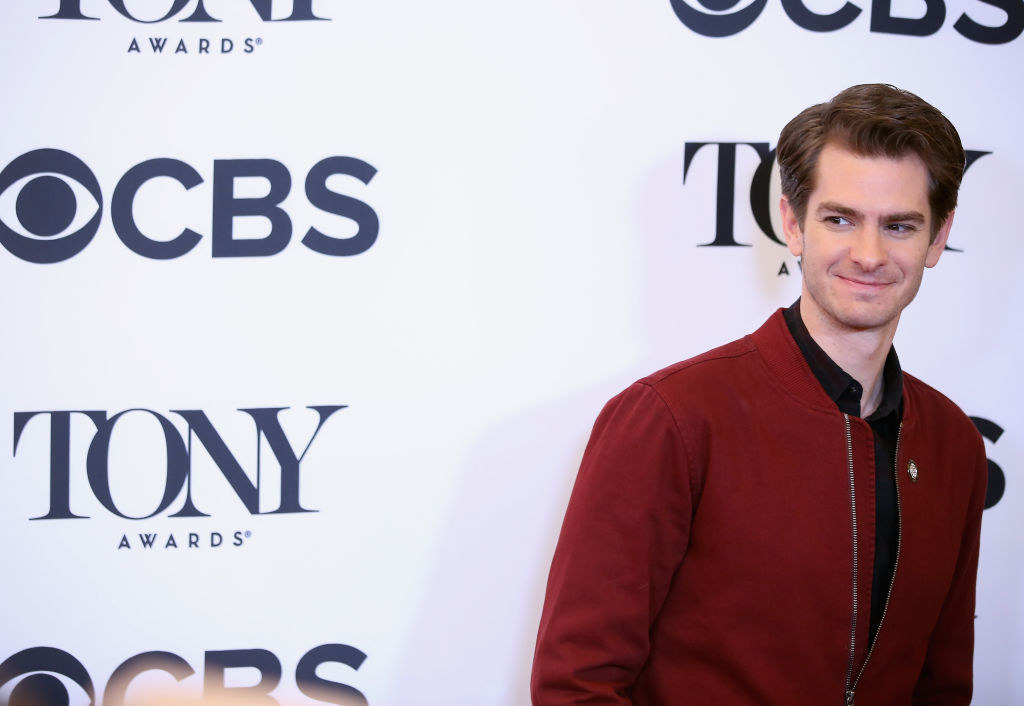 But Chastain texted him back saying, "Garfield, we've gotta sell this movie!"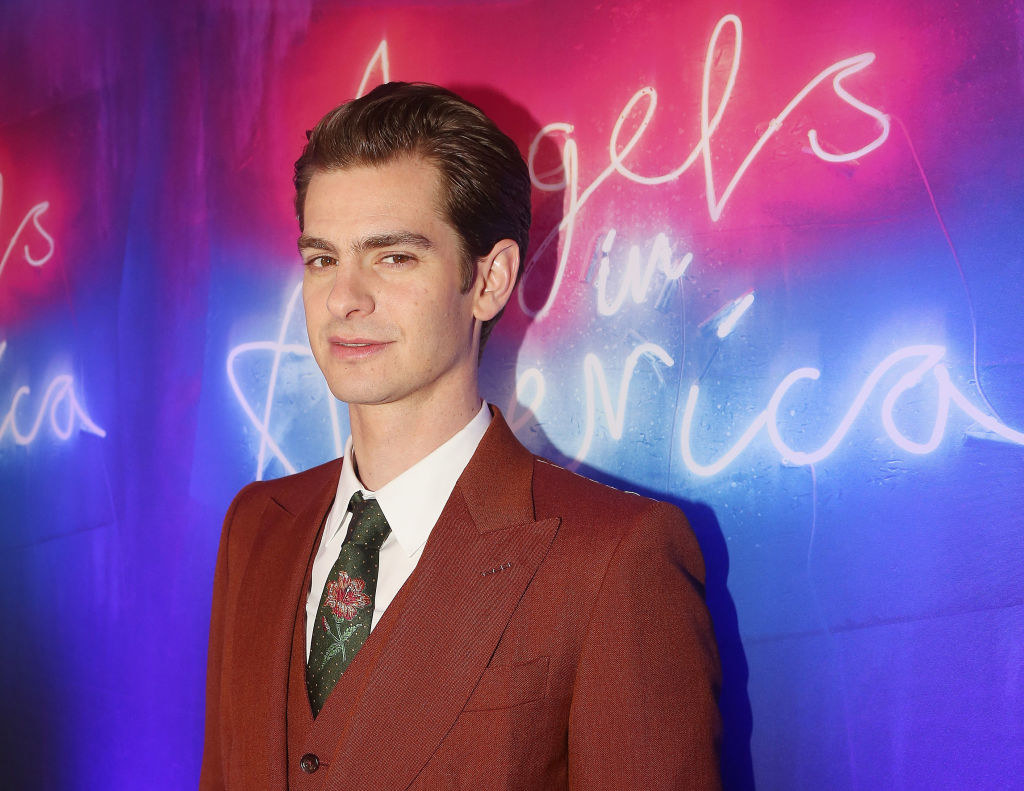 However, he told her that he was serious about the armpits. "No, no, no, this is a no-licky-pitty zone!" he laughed.
I wonder how these two will work the red carpet when The Eyes of Tammy Faye comes out on Sept. 17!