Gwyneth Paltrow didn't know what to expect when she became a stepmom to husband Brad Falchuk's two kids.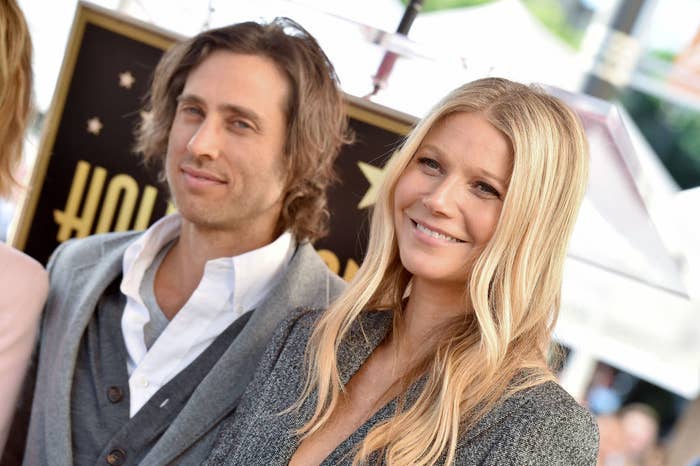 "I have two beautiful stepchildren who are the same age as mine," she told Gabrielle Union on The Goop podcast. "When I became a stepmother, when I knew I was going to become a stepmother, I was like, 'Shit, I have no idea how to do this. There's nothing to read. What do I do? Where do I step in? Where do I not? How do I do this?'"
"It's been a really interesting challenge for me," Paltrow continued. "And I love them and I've learned so much about myself through the process."
Paltrow shares her two kids, Apple and Moses, with her ex-husband, Chris Martin.
Union agreed. She said that she also faced her own set of challenges when she became a stepmom to husband Dwyane Wade's kids.
"I tried to do the opposite of what I thought my stepmother did wrong or could have done better," Union explained.
The L.A.'s Finest star said she tries not to say anything negative about her stepkids' parents and that it's always best to stay "above the fray."
"Whoever you are, just be consistent so everyone can get used to who the hell you are really," she added. "And you're not putting on an act and then the mask falls off."
Paltrow and Union prove that even if you don't know how to be a stepparent at first, you can find your groove along the way.