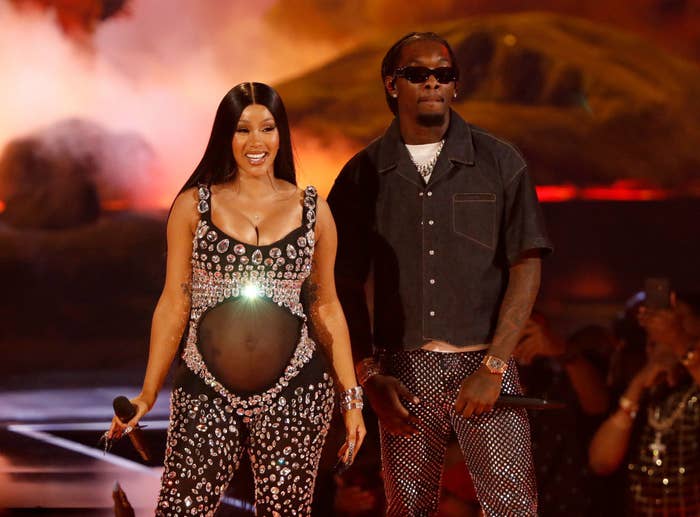 During a recent appearance on the live radio app Stationhead, Cardi revealed how she told Offset that she was pregnant again.
The Bronx native said she was experiencing crazy headaches and carsickness. Plus, she noticed her "mouth started to get watery" often.
That's when Cardi knew that it was time to tell her beau the news.
"I think I'm pregnant, bro!" she remembered telling Offset. And then once they confirmed the news with a pregnancy test, the pair couldn't help but laugh.
"We just started laughing like, 'Lord, we have so much to do,'" she recalled.
"There is something so dear about this pregnancy, and I feel like I'm starting a new chapter," she gushed. "And I'm happy about that."