The BFFs got some fresh ink ahead of the 2021 Oscars — each one got a red rose — and later showed it off on social media.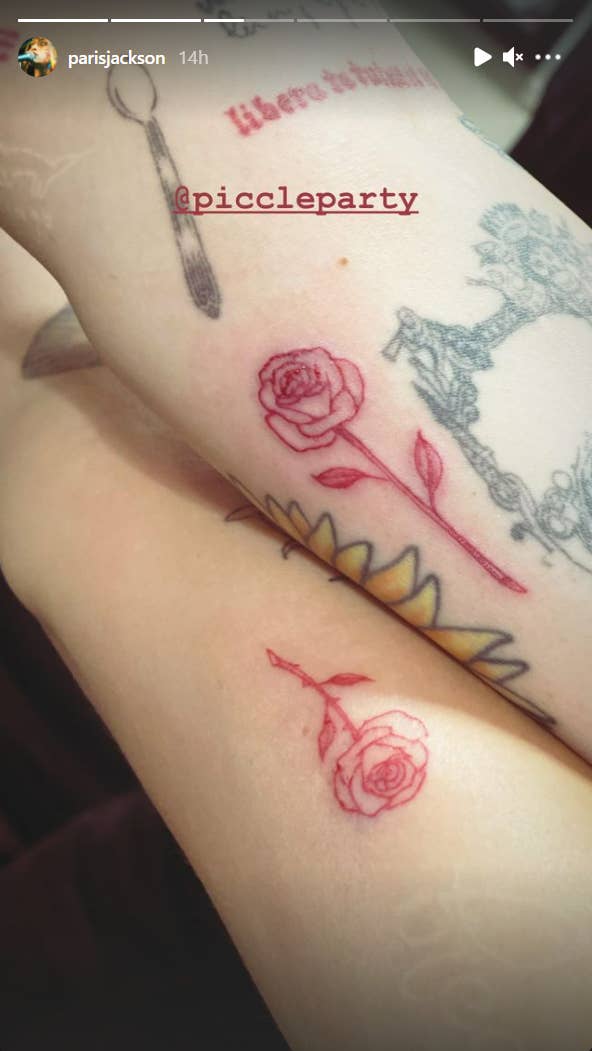 The new tattoos are the latest in Jackson's collection of more than 50 tattoos and Delevingne's body art, which includes at least 20 designs.
For Jackson, the placement of the red rose is special: It sits between a sunflower tattoo and one that was inspired by her late father Michael Jackson's 1991 Dangerous album cover.
Delevingne placed her red rose underneath a "breathe deep" tattoo on her arm.
The two seemingly wore matching outfits for their Oscars afterparty so they could debut their cool new ink in style.
Delevingne got dressed up in a sleek tuxedo top and pants by Ronald van der Kemp.
And she even placed her photo alongside her pet dog with a napkin around his neck and asked, "Who wore it better?" Lol.
The Paper Towns actor also shared her look while asking her fans, "what would my villain name be?" TBD on that one.
Meanwhile, Jackson looked stunning in a Monique Lhuillier gown for her night out on the town with Delevingne.
While their coordinated outfits lasted just a night, tattoos are forever!