All Eyes Were On Amanda Seyfried's Son When He Adorably Crashed His Mom's Interview
He's getting so big.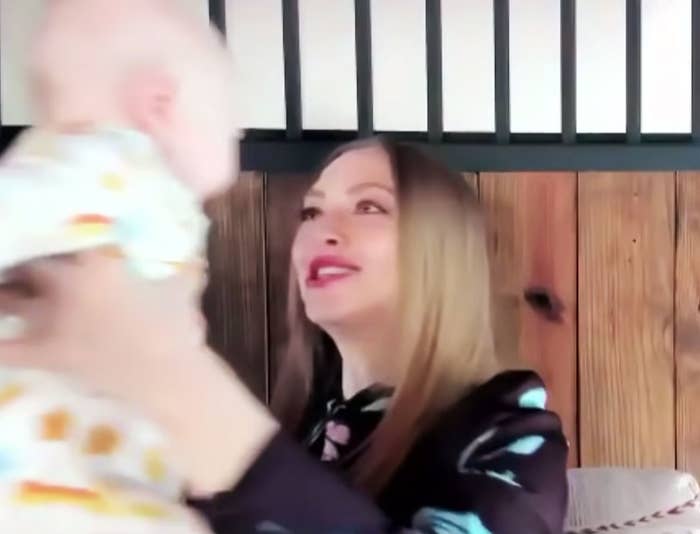 "Say hi. Look at that nice man," Seyfried said to her son.
"Hi buddy," Geist replied. "Oh my god, what a cute guy."
Seyfried has two kids with her husband, actor Thomas Sadoski, whom she married in March 2017.
Seyfried welcomed her son last September, and during the interview, she also said that working from home amid the coronavirus pandemic has helped her spend more time with her kids.
"The benefits outweigh everything," she said.
"It feels like life or death," Seyfried explained about her panic attacks. "Your body just goes into fight or flight."
"The endorphin rush and the dump that happens after the panic attack is so extraordinary," she added. "You just feel so relieved and your body is just kind of recovered in a way."
"It's so bizarre because it's physiological, but it starts in your head," Seyfried said.