1.
I've heard it's like America's Next Top Model but with Drag Queens?
2.
Is that the F.R.I.E.N.D.S photo frame?
3.
So this is quick sequence of the coming season. "Balls behind by body" has just been said. So. Much. Pain.
4.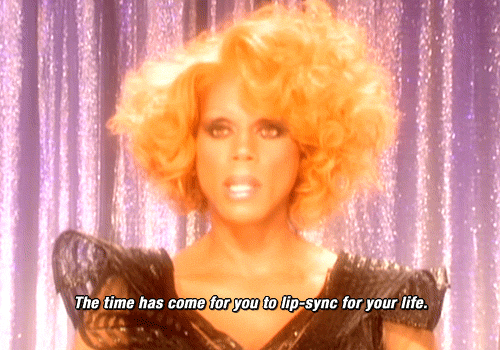 5.
'The Greatest Love of All' will be synced at some point in the future.
6.
*opens Youtube immediately*
7.
So much is going to happen! Da-rama.
8.
There's a countdown, there are tears, there is tension.
9.
Product Placement for Mac much?
12.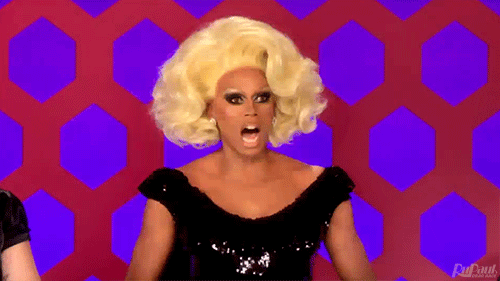 13.
They look so different!
14.
They all need to go to my old High School and teach the Year 9's how to apply makeup.
15.
I've never thought of Barbara Streisand with a Draq Queen equivalent.
16.
Why have I not? (Bad gay...)
18.
They say 'gurrrrrrl' all the time.
19.
I apologise to everyone I start saying this to.
20.
She genuinely looks like a woman!
22.
Middle names 'On', and he wasn't blessed with a certain 'gina'.
24.
She looks like a fabulous Darcy in the ruffled blouse.
25.
Someone needs to write 'Pride and Fabulous' immediately.
27.
I think Akashia is my fave.
28.
"If I was a woman I would be a stripper, or a slut and pregnant with a whole bunch of children."
29.
Akashia is DEFO my fave.
30.
Now we have "Tammie with an I-E". I wish I could introduce my name like that. Josh is so boring.
31.
Celebrity name bashing at it's most sparkling best.
32.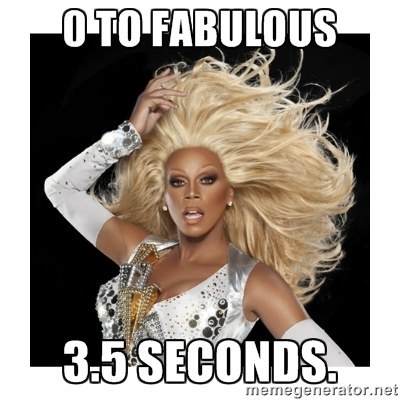 33.
FINALLY a weave flick.
35.
Looks like him that pops up in 'Lost' every now and then.
36.
Shout out to 'South West Airlines'!
37.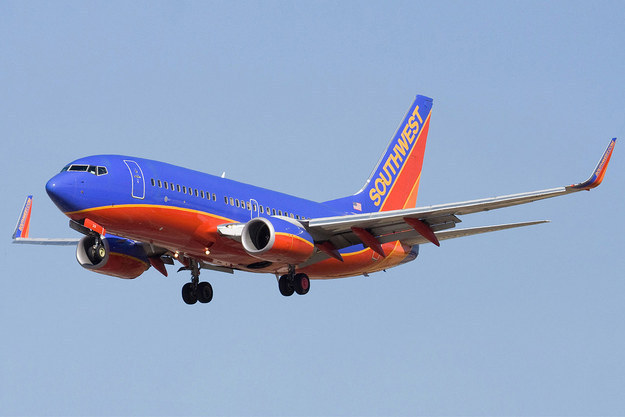 38.
There are so many prizes.
39.
"I'm so excited, I just dripped."
41.
A muscular man in vest too small for him...mmm-hmm.
42.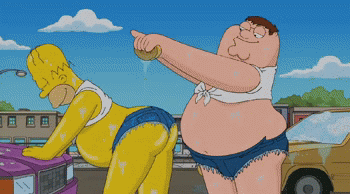 43.
Tammie with an I-E is werking it.
44.
Where do you buy bottomless trousers?
45.
She Regina George'd it.
47.
"Watch out for that hose, Nina!" So many cheeky little innuendos.
48.
Where can I buy a 'weave wacker'?
49.
"Charisma, Uniqueness, Nerve Talent."
50.
My new morning mantra.
51.
How many times will he say engine?
52.
Now they have to make an outfit from a thrift store. Sounds fun.
53.
Those are the mannequins from my place of work!
54.
I will not be allowed to recreate their looks in store. *sad face*
55.
I am definitely going to start walking into a room, screaming "hello, hello, HELLOOOOO!"
57.
They're all making outfits for the sizes of the mannequins though...
58.
Come on Rebecca, you can do this!!!
59.
Elimination already! Was not prepared!
64.
That judge did not look "happy to be here". I'm on to you, bitch.
65.
RuPaul's arms are so good.
66.
That genuinely looks like a Vivienne Westwood!
67.
Oh Akashia...no babe.
68.
She looks like Whitney circa 'It's Not Right, But It's Okay' music video.
69.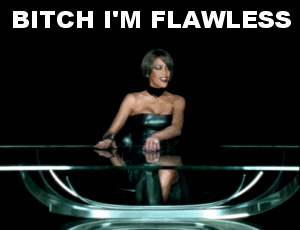 70.
Victoria: I hate my outfit.
71.
What did she just eat?
72.
They all look startling similar to celebrities in today's culture.
73.
This show is so ahead of its time.
75.
Those four are safe. *easy breathing, Josh.*
76.
I thought Tammie with an I-E or Jade would go.
77.
The name Ongina still makes me LOL.
78.
"You look like 'Carrie Bradshaw goes to Rio'"
79.
Sex and the City 3 storyline? PLEASE!
80.
It will better than going to Dubai!
81.
One judge has just said "You belly button looks adorable"...Oh.
83.
There has not been enough camera cuts to a VT where someone snaps "BITCH!".
84.
Interior Illusions Lounge? Is that from IKEA?
85.
I must start using "[you] look too regional" when insulting.
86.
I lOVE how obvious the product placement is! I hope this never changes!
87.
Nina totally deserved to win. (She was the Vivienne Westwood look)
88.
"Shantay" and "Sashay" has just been introduced into my life. Need to document this moment.
89.
YES! LIP SYNCING TIME!
90.
Oh, I don't know this song.
91.
This will be rectified by sunrise tomorrow.
93.
Yeah, it's Victoria. Akashia is too big a personality to compete with.
94.
I'm so sad for her, such a gracious loser.
95.
I need to start dismissing people by telling them to sashay...away.
96.
So it's over and it was amazing.
97.
My Netflix account has just been paid for itself.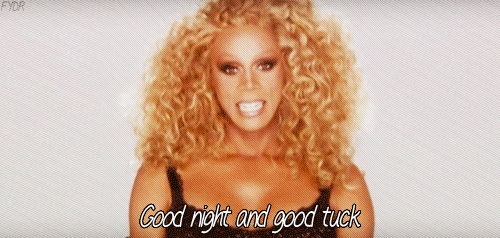 This post was created by a member of BuzzFeed Community, where anyone can post awesome lists and creations.
Learn more
or
post your buzz!
Looks like there are no comments yet.
Be the first to comment!