One of the most prolific writers of our generation talks about not wanting her parents to read her work, insomnia, and having a Scrabble nemesis. Goosebumps author R.L. Stine and Drunk History creator Derek Waters were the highlights of the Texas Book Festival's "LitCrawl Austin."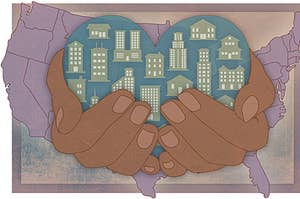 "Where are you from?" is an innocent enough question. But for someone who's spent her whole life bouncing from place to place — and sometimes, without any home to speak of at all — it only leads to more questions.