Becca and Jimmy are married with two children and have six rescued animals (none of which are raccoons, yet). Jimmy is a school caretaker and loves animals. Recently, he came across an interesting scene.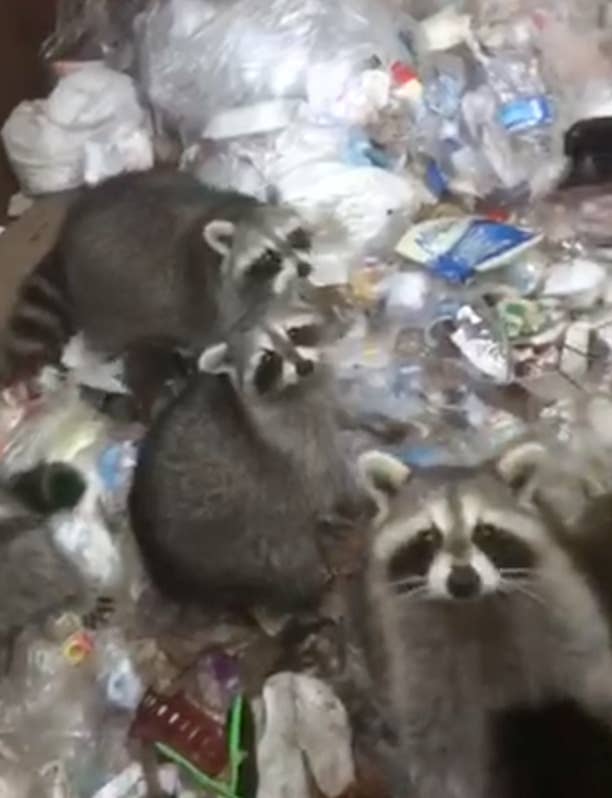 This family of raccoons entered the dumpster for some breakfast and were stuck inside.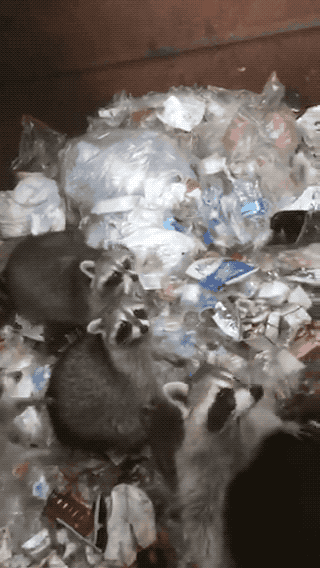 Without hesitation Jimmy uses a piece of wood as a ladder to help them out. His wife Becca told BuzzFeed, "the way he treats the raccoons in the video is a reflection of the kind of sweet guy he is."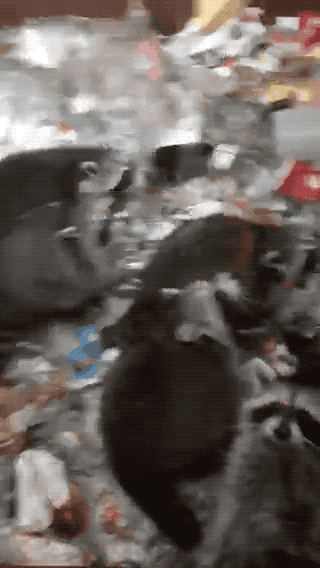 One by one, these dumpster pandas are freed back into the wild.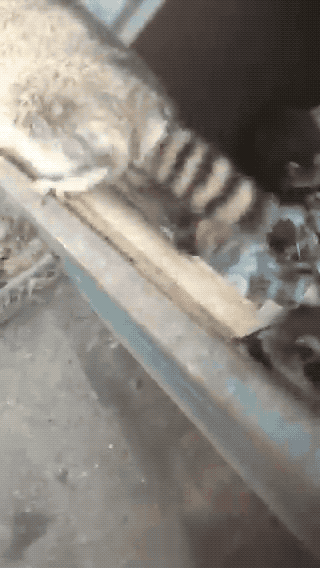 When one little cutie is too afraid to come out, Jimmy is encouraging and doesn't give up. Becca told us, "he has a huge heart and I think helping these guys was the highlight of his day."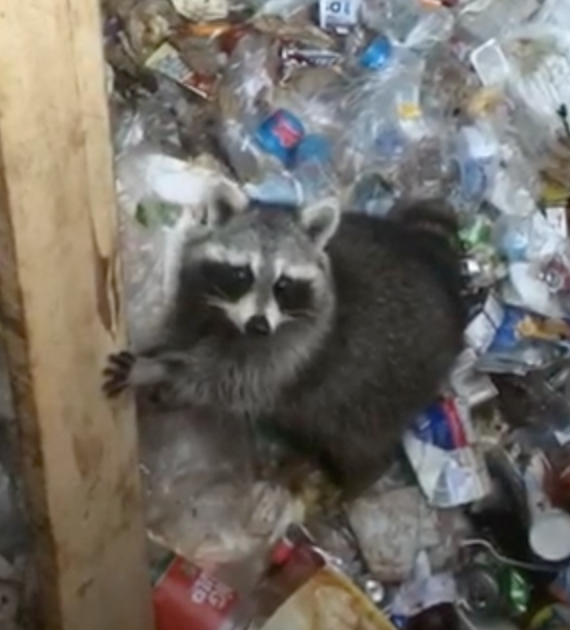 Eventually Jimmy helps set the last one free and all is well!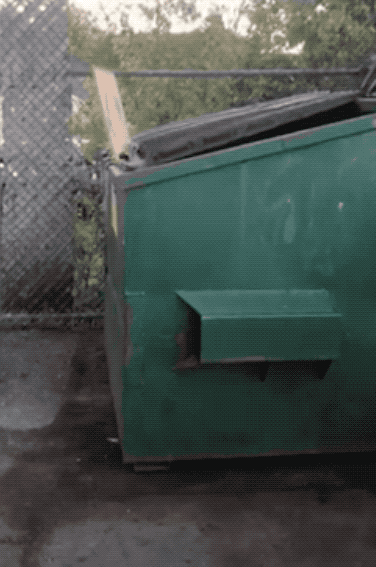 "He wanted to share the cuteness with me, and had no idea I was going to share it with everyone else," Becca said.