According to Johnny Suputama, founder of Spoon & Tamago, "wrestlers were considered sacred warriors and their hand prints were good-luck charms, which is how they became collector's items."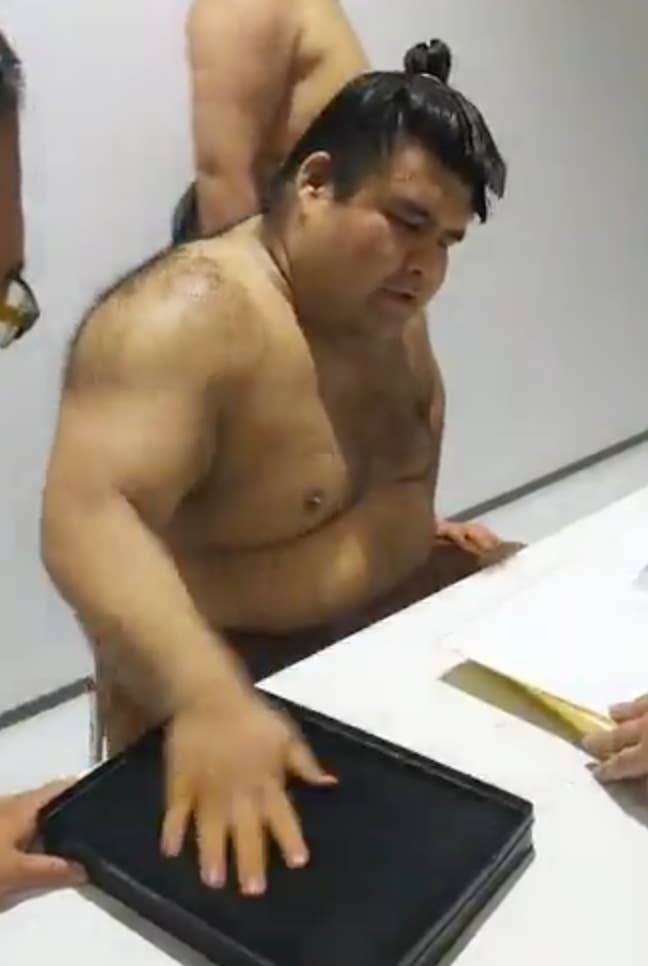 Takayasu is a professional sumo wrestler who has won multiple awards and prizes in the sport.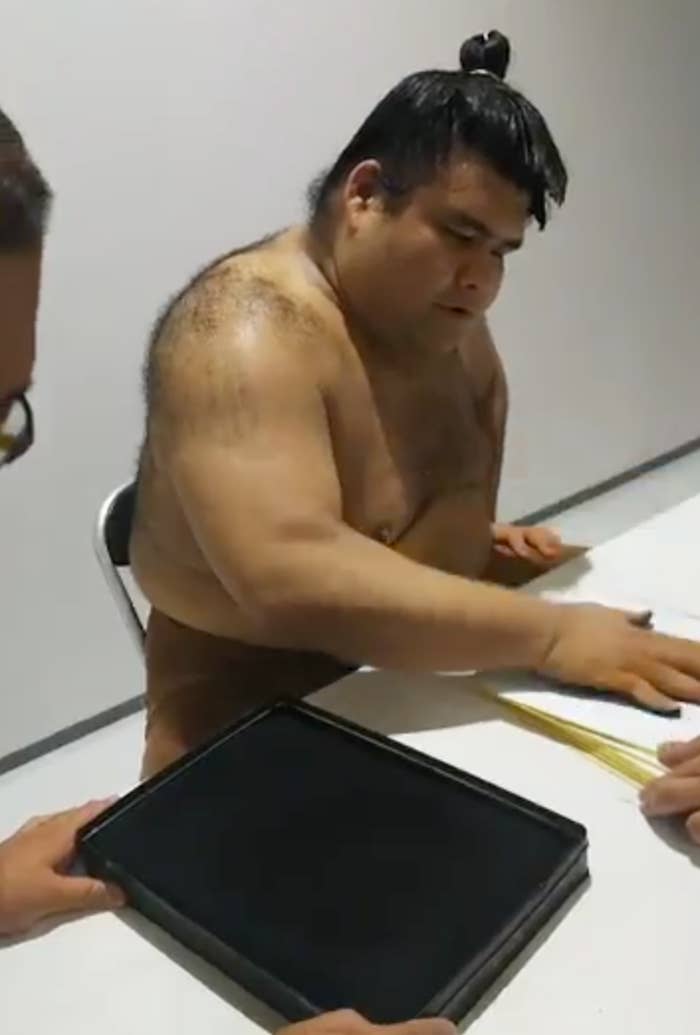 In a video posted to the @sumokyokai twitter account, Takayasu can be seen "signing" autographs that will be sold to fans.
He quickly presses his hand on ink and then marks white paper with his handprint.
I could watch this all day long.
One by one, Takayasu leaves his mark, creating memorabilia for sumo lovers.
How much would you pay for this unique autograph?