Jimmy Fallon is known for his over-the-top hilarious late-night talkshow, interviewing Hollywood's biggest celebs, and playing games — he is NOT known for doing extreme sports.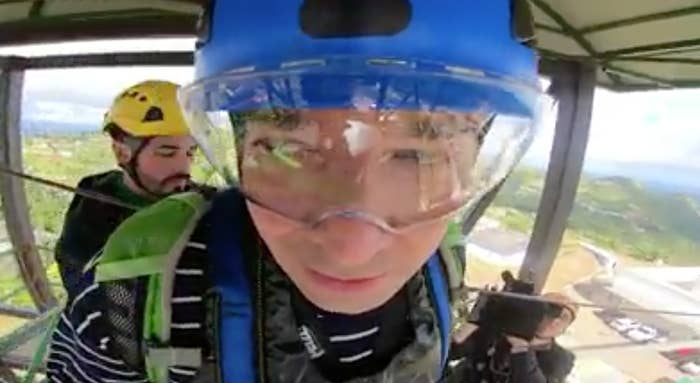 HOWEVER, Jimmy did not disappoint when he took a leap of faith on the world's second largest zip line — while filming an episode of "The Tonight Show" in Puerto Rico.
Jimmy suited up with a harness and backpack to face the 95mph 'monster.'
The late-night host was definitely having second thoughts about riding this insane zip line.
Seriously, I'm having anxiety just watching this.
This is def a hell-to-the-no!
Jimmy survived the dangerous journey and it was high-fives all around!
What's your biggest fear?