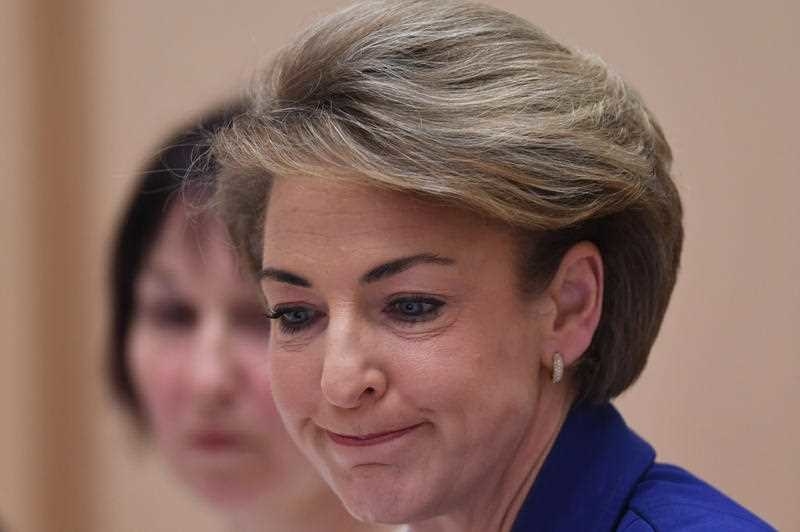 Labor senator Doug Cameron has called on employment minister Michaelia Cash to resign after BuzzFeed News revealed her office tipped-off media about Australian Federal Police raids on Australian Workers' Union (AWU) offices in Sydney and Melbourne.

BuzzFeed broke the news just before Senate Estimates went into a dinner break, and at the time, Cash refused to comment on the story, stating she had not read it.
Throughout Wednesday Cash had repeatedly denied that she or her office had tipped-off media about raids in the offices of the AWU in relation to donations made by the union while it was fronted by current Labor leader Bill Shorten a decade ago.
But when Cash returned from the dinner break, the story changed. Cash said a staffer had resigned after he informed her that he had been advised of the raid by a "media source" before it happened, and then he had tipped off the media.
Cash did not name the staffer, and said she was not aware of it. She said she only spoke to "relevant staff" before the story, and not "all staff".
The staffer was "very distressed", Cash said, and added she would sit down with the staffer tomorrow to get the full details of who knew what and when.
"I will be sitting down with my staff member tomorrow and having discussions with him," she said.
Cash indicated she would not be willing to hand over the staffer's text messages and emails to the Senate.
In a heated moment in Senate Estimates before the committee was temporarily suspended by Liberal chair Linda Reynolds, Cameron said that Cash had to resign.
When the committee returned, he questioned how the Senate could trust anything Cash or her office said.
"How can the Senate have any confidence in you and your ministerial office given you claim that your staff had your full support, that you had full faith in them and now you come here tonight and throw a staff member overboard? How can we have confidence in anything you say ever again?"