The Western Australian coroner has found 12 out of 13 deaths of young Indigenous people in the remote Kimberley region between 2012 and 2016 were suicides, and that all of the deaths were a result of "tragic intergenerational trauma".
The report from coroner Ros Fogliani, released on Thursday, follows an inquest held in 2017 and 2018 into the deaths in the region, due to the similar circumstances surrounding their deaths. The names have been suppressed.
Fogliani said the overarching connection between all the deaths was the result of the crushing impact of "intergenerational trauma and poverty upon entire communities".
"That community-wide trauma generated multiple and prolonged exposures to
individual traumatic events for these children and young persons," she said.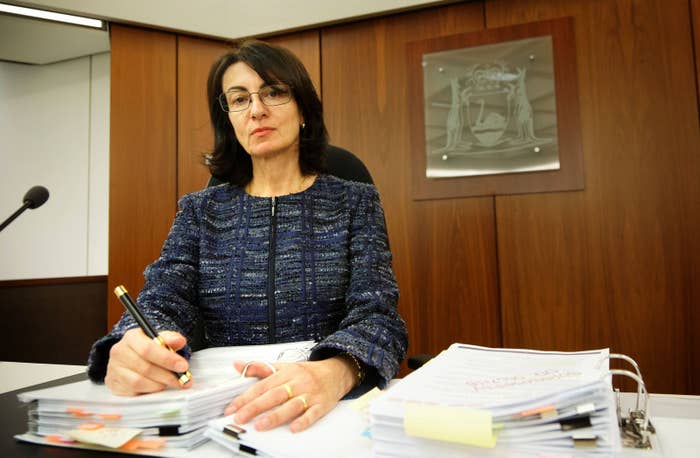 Most of those investigated during the inquest had had no contact with mental health services prior to their deaths, but most had told family members or friends of intent to kill themselves.
Seven of the 13 had directly witnessed domestic violence, the coroner found, and some of young people had been sexually abused. Almost all had grown up in homes where alcohol abuse was rife, with 9 of the 13 being placed into the care of other family members.
The coroner found a number of the young people had themselves abused alcohol or drugs from a young age.
"In seven of the cases there was significant alcohol use in the lead up to the deaths, and at least two of the young persons had very high blood alcohol levels when they died," she said. "Regrettably they were able to buy large quantities of 'take away' alcohol during the day and night of their deaths."
In four of the cases, the person who killed themselves had done so not long after a relative had also killed themselves.
Fogliani said that trauma, grief and premature death are experienced at "disturbingly high rates" in Aboriginal communities, and there was a growing preparedness in government and the community to accept that "colonisation had severe and deleterious impacts upon this ancient and traditional culture".
The coroner handed down 42 recommendations relating to alcohol restrictions for the Kimberley; programs for diagnosing, treating and educating on foetal alcohol spectrum disorder; better mental health and suicide prevention programs and facilites; and ensuring that the Indigenous population is consulted in the development of programs, and brought in to help enact them.
She made those recommendations due to a consistent theme of the inquest that Indigenous people often felt that these decisions were made for them, rather than with them.
Fogliani also said that better mental health services and suicide prevention strategies could have saved the 13.
"The deaths of the 13 children and young persons the subject of this Inquest were all preventable."
If you need to talk to someone, you can call Lifeline Australia on 13 11 14 or Beyond Blue Australia on 1300 224 636.