Two Teens Were Shot Dead In Sydney In A Suspected Domestic Violence Attack
The father, and suspected killer of the two teens, was found dead on Friday morning, police said.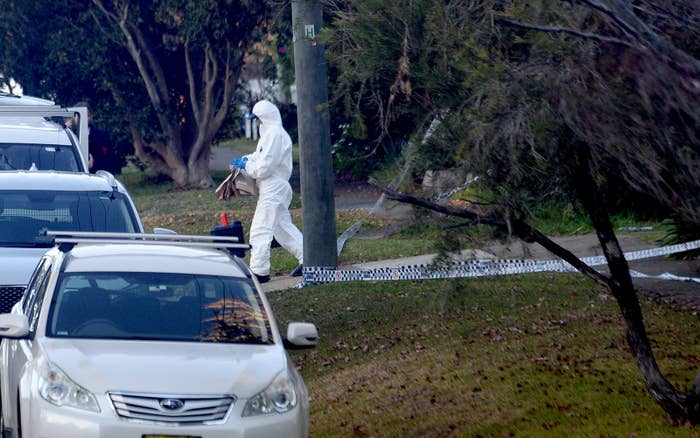 The suspected killer of two teenagers in Sydney's northern suburbs has been found dead this morning, New South Wales Police have said.

Yesterday afternoon police were called to a home on Hull Road in West Pennant Hills after neighbours reported hearing gunshots just after 5pm.

At the home, police found the bodies of a 15-year-old boy and a 13-year-old girl. A 36-year-old woman believed to be the mother of the children was treated for severe shock after arriving back home shortly after police.
Police said yesterday that the incident was suspected domestic violence, and spent most of the night searching for a man believed to be the father of the two children.
NSW Police reported this morning that a 68-year-old man was found dead in his home in Normanhurst, around 5km away from the crime scene.
Media reports on Friday afternoon identified the man as financial services worker John Edwards.
Acting assistant commissioner Brett McFadden confirmed on Friday that the father was found dead and the mother of the two children was treated for shock.

"I can't imagine the significant stress and heartache she is going through, but she is the natural mother of the two children located inside the house."

Two handguns were located at the Normanhurst home, and were both lawfully registered in the name of the father.
The acting assistant commissioner said that it took police until the morning to enter the man's home because of the level of information the police had to work with.

"As you can appreciate, as these circumstances unfold, particularly with the trauma the mother had been experiencing, to gain as much information from a variety of sources, we had multiple lines of inquiry operating over the last 15 hours ... we considered him to be dangerous, and our approach had to be with due diligence and safety [for] the officers conducting the investigation," he said.
"I'm well satisfied that the resources provided gave them the opportunity to achieve that level of diligence and safety and locate the person that we were looking for, that we believe was responsible for the homicide of two children."
There were custody hearings related to the children in the past few years, McFadden said.
McFadden said that while the man was known to police, his criminal record was "not extensive" and was "many years ago".
Support services are being provided to the police and ambulance officers who were at the crime scene yesterday.
"As you can imagine, this is a most traumatic incident," McFadden said. "Our heart goes out to the family and to the police responding."
If you need to talk to someone, you can call Lifeline Australia on 13 11 14 or Beyond Blue Australia on 1300 224 636.