Turnbull Must Urgently Reconsider Indigenous Voice To Parliament, Say Greens
Exclusive: Greens leader Richard Di Natale has called on the prime minister to reverse his decision to reject the Uluru Statement.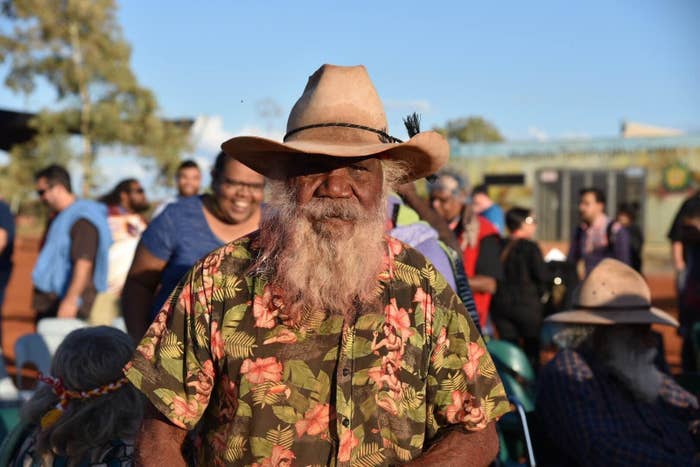 Greens leader Richard Di Natale has urged prime minister Malcolm Turnbull to back down on the government's opposition to creating an indigenous advisory body to parliament.

Last month the government announced it would not take on a central recommendation of the Uluru Statement From The Heart, devastating many Indigenous Australians who had participated in and supported the process.
The rejected recommendation was a voice to parliament for Indigenous Australians enshrined in the constitution. It was contained in a report from the Referendum Council following a series of dialogues and a convention of hundreds of Indigenous leaders at Uluru in May.
In rejecting the key recommendation in late October, Turnbull said that the new advisory body made up of indigenous representatives would "inevitably become seen as a third chamber of Parliament".
Referendum council member Noel Pearson said at the time that the prime minister had "broken the First Nations hearts".

In a letter sent to Turnbull this week from Greens leader Richard Di Natale and Greens senator Rachel Siewert, provided exclusively to BuzzFeed News, the party called on the prime minister to do the hard yards and build support for an Indigenous voice to parliament.
"Since your announcement it has in fact become evident there is likely to be a level of support for the concept with polling showing strong support for an Aboriginal 'Voice' to Parliament," the letter states.
"We believe that with the right collaboration between the Parliament, Australia's First Peoples and the community this proposal would get popular support."