Former prime minister Tony Abbott has called on the government to build a new coal-fired power station, remove bans on gas exploration and nuclear power, and abandon subsidies for renewable energy, in a fiery speech to a climate-sceptic think tank in the United Kingdom.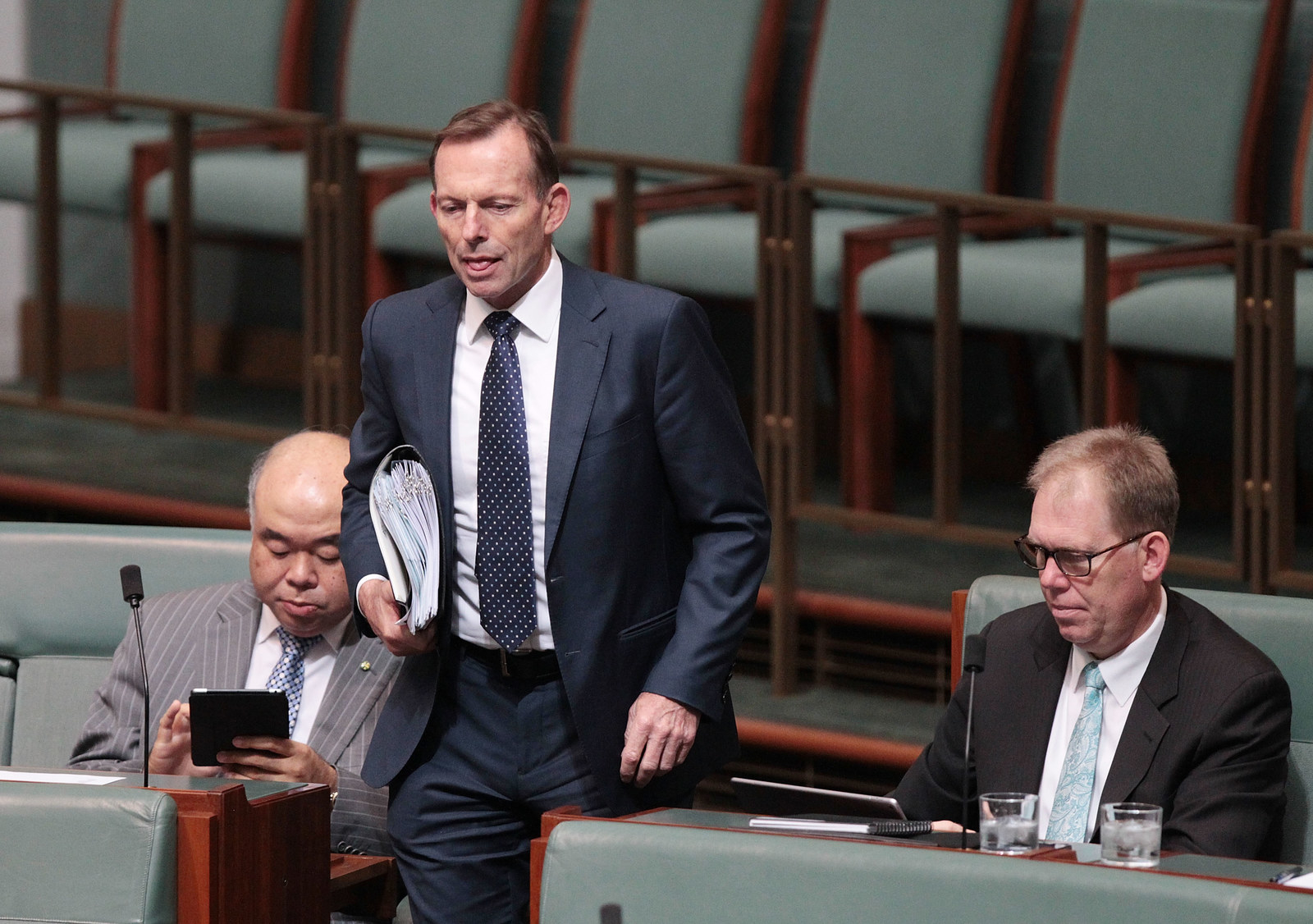 In a speech entitled "Daring to Doubt", Abbott told the Global Warming Policy Foundation in London overnight that "green activists" want an "Amish existence" without God.
Abbott said climate change policy was doing more harm than good, and climate change itself was doing more good than harm.
"In most countries, far more people die in cold snaps than in heat waves, so a gradual lift in global temperatures, especially if it's accompanied by more prosperity and more capacity to adapt to change, might even be beneficial," he said.
At one point the former prime minister compared those who are trying to act on climate change to ancient humans sacrificing goats to volcanoes.
"We're more sophisticated now but are still sacrificing our industries and our living standards to the climate gods to little more effect," he said.
He appeared to go hard line against climate change science in his boldest push against it since he referred to climate science as "absolute crap" in 2009.

"Contrary to the breathless assertions that climate change is behind every weather event, in Australia, the floods are not bigger, the bushfires are not worse, the droughts are not deeper or longer, and the cyclones are not more severe than they were in the 1800s. Sometimes, they do more damage but that's because there's more to destroy, not because their intensity has increased," Abbott said.
"It may be that a tipping point will be reached soon and that the world might start to warm rapidly but so far reality has stubbornly refused to conform to the Intergovernmental Panel on Climate Change's computer modelling."

Even if climate change was happening, Abbott said, he argued it could be a benefit.
"Then there's the evidence that higher concentrations of carbon dioxide (which is a plant food after all) are actually greening the planet and helping to lift agricultural yields," he said.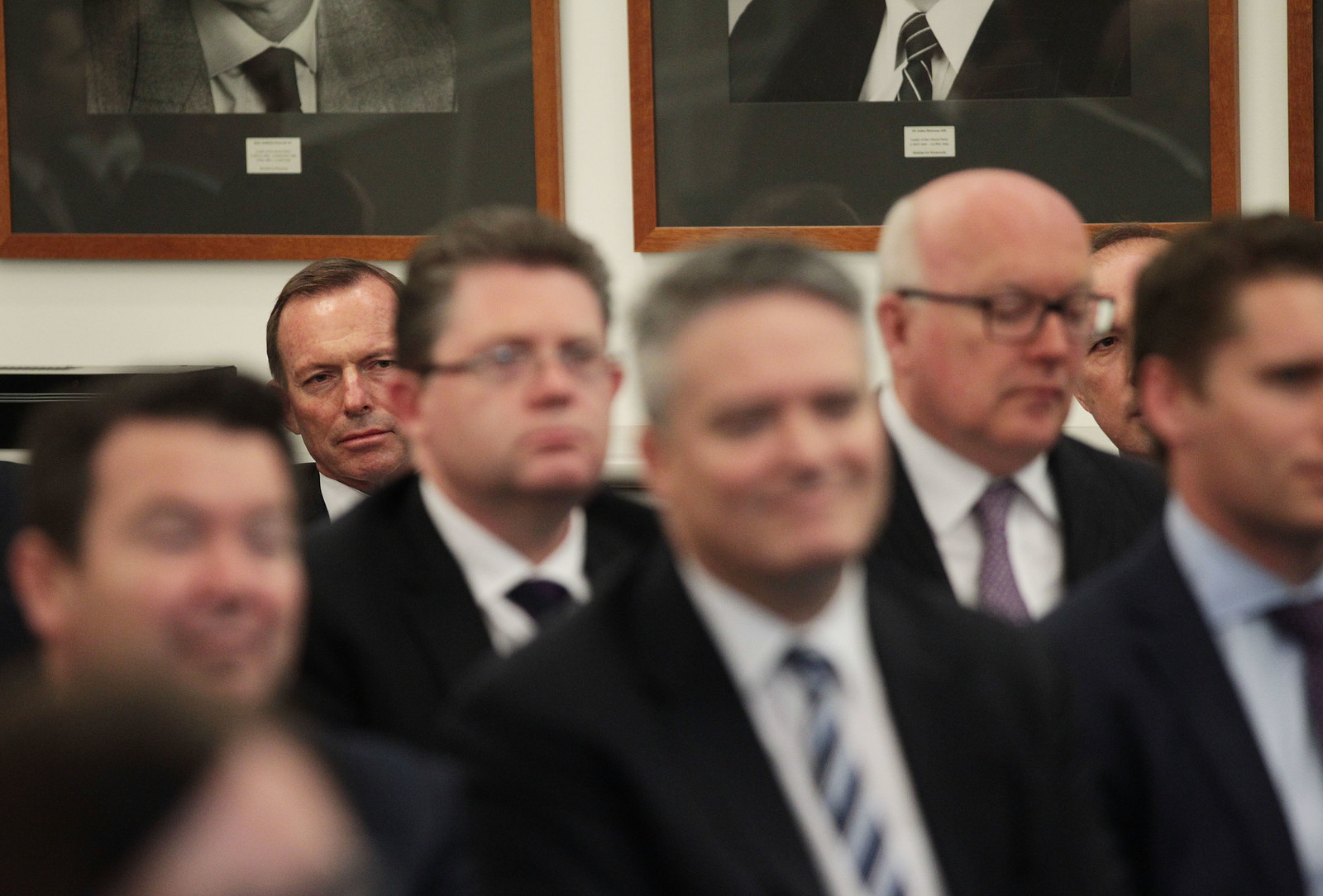 He blamed ministers in his own government for not being able to go as far as he would have liked in reducing the renewable energy target when he was prime minister, and he blamed the Turnbull government not campaigning on energy prices for costing the party seats at the 2016 election.

"After a net gain of 25 seats at the previous two elections, when we had campaigned on power prices, we had a net loss of 14 when we didn't," he said.
The decision by the French owner of the Hazelwood coal-fired power station to shut down the plant was "virtue signalling" the former prime minister said.
While energy companies say the lack of policy certainty is holding back investment in new sources of reliable power, Abbott said Australia had got into "this mess" of higher energy prices because successive governments had tried to reduce carbon emissions rather than guaranteeing reliable and affordable power.
The former prime minister, who once promised to not wreck, snipe or undermine his replacement in the top job, has called for an end to subsidies for renewable energy (which means freezing the renewable energy target), for the government to build a new coal-fired power station to encourage energy companies to follow suit, and for bans on gas exploration and nuclear power to be lifted.
The Turnbull government is currently considering a recommendation by the government's chief scientist, Alan Finkel, for a clean energy target to replace the renewable energy target from 2020.
In comments yesterday, environment minister Josh Frydenberg indicated the government may not adopt a clean energy target — which would set the level of clean energy companies must use, and punish them financially if they do not meet this level and instead use dirty energy sources — because the cost for renewable energy was coming down.
The Finkel review was commissioned by the government to attempt to take the politics out of energy policy, and the government has adopted all of the recommendations bar the clean energy target, which remains controversial within the Coalition.
Abbott said that there "must not be" a clean energy target, and suggested winding back the existing target.