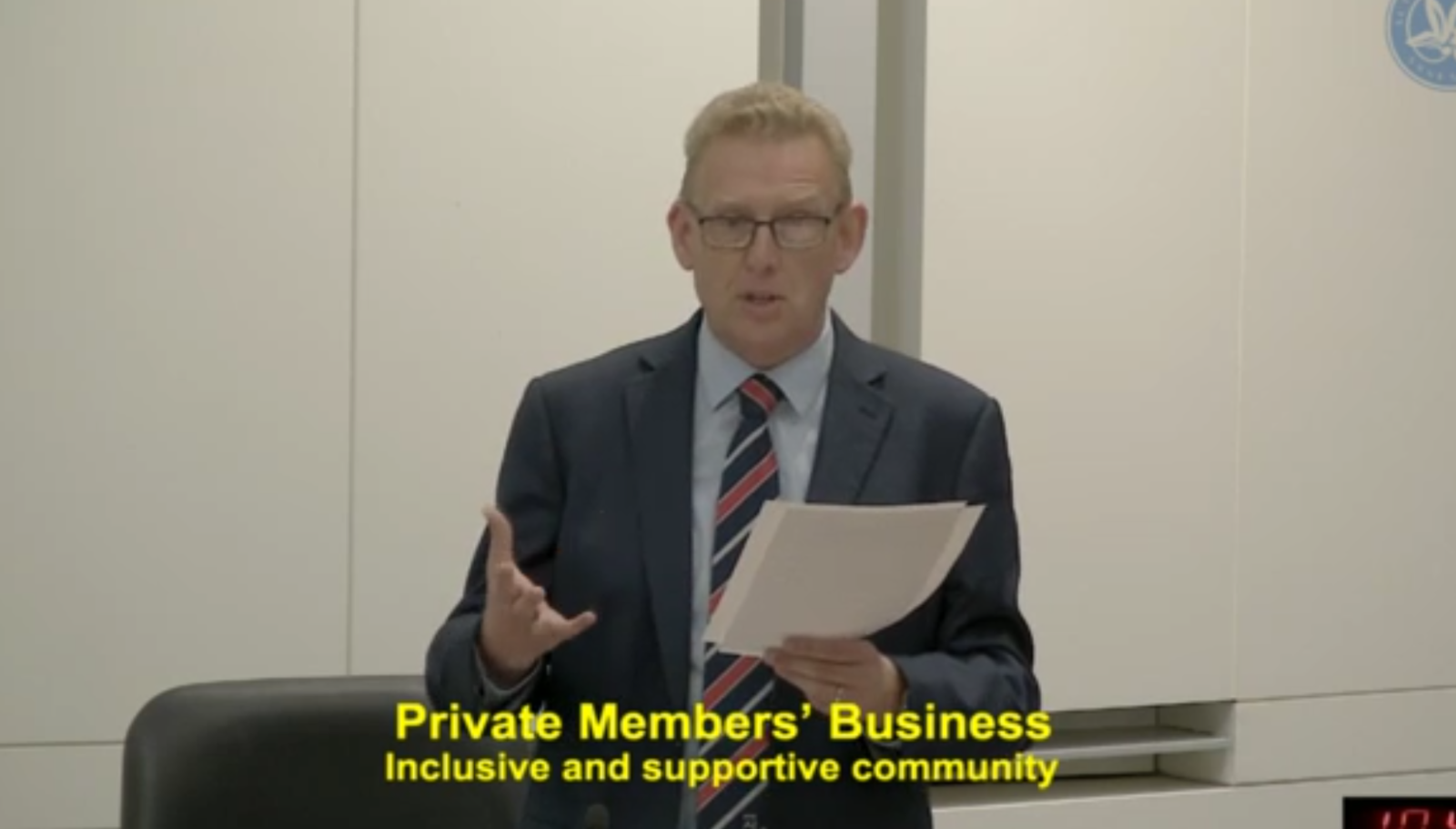 Liberal member of the legislative assembly in the Australian Capital Territory, Mark Parton, has claimed during a debate on inclusiveness that white, employed, heterosexual men over the age of 30 "aren't really included in anything".

The ACT legislative assembly was debating the issue of inclusiveness on Wednesday and in a five-minute speech Parton claimed it was white, heterosexual men who were left out.
"I always find it fascinating we focus on all of these groups who we are not going to leave behind, but if you are a heterosexual, employed, white male over the age of 30, we are not really included in anything," he said.
"I know those on the other side would say that heterosexual, employed, Anglo males have opportunities aplenty, so we don't really need to look after them, they'll be okay; well, madam assistant speaker, let me tell you 75% of suicides in this country are men, and overwhelmingly they are men [aged] 30 to 54.
"When we commit to inclusion, we shouldn't pick favourites, we should commit to including everyone."

Parton is correct that 75% of all suicides in Australia are men, according to data from the Australian Bureau of Statistics [ABS], but the ABS data does not specify the ethnicity, sexuality or employment status of those who killed themselves.
Studies have found that same-sex attracted people have up to 14 times higher rates of suicide attempts than heterosexuals.
After the furore over his comments yesterday, Parton shot a video in his car claiming he had been taken out of context.
During his speech Parton ripped into the Labor-Greens ACT government for its plans to ban greyhound racing in the territory, and claimed it would have a mental health impact on greyhound owners. Although a supporter of marriage equality, Parton also targeted the "yes" side in the marriage equality postal survey debate for how it had criticised the "no" side.
"'No' voters are under enormous duress for daring to come out and suggest they are voting 'no'," he said. "I think they should ... feel as supported as the LGBTIQ community if they are experiencing harm as a consequence."
Earlier in the day, former prime minister Tony Abbott also weighed into the ACT's political debate, complaining about the territory's education minister Yvette Berry reminding schools to be inclusive of LGBTIQ students after a Christian school asked parents to vote "no" in the postal survey.
Berry had not instructed the school not to tell parents to vote "no", but Abbott still suggested that the ACT government even reminding the school to be inclusive was "bullying".
If you or someone you know needs help, you can call beyondblue on 1300 22 4636, Lifeline on 13 11 14 or QLife — the national support line for LGBTI people — on 1800 184 527 from 3pm-midnight.