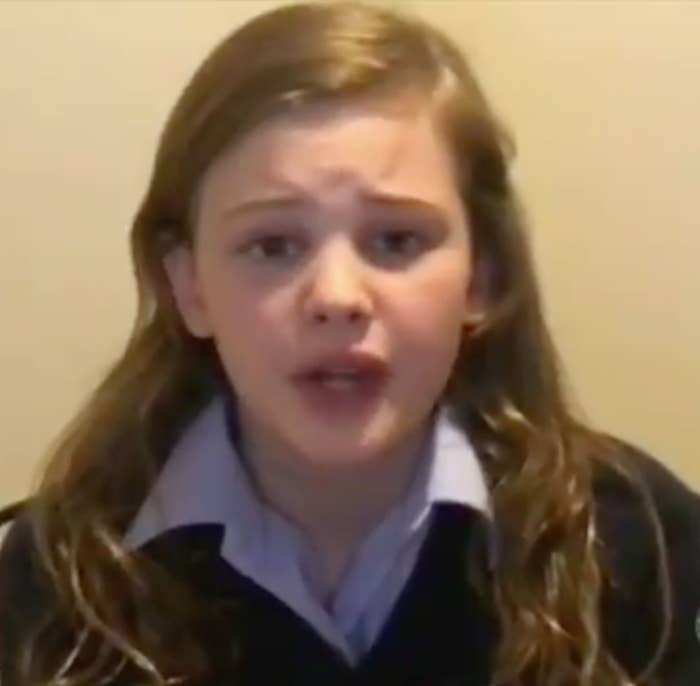 Thirteen-year-old trans girl Evie Macdonald directly challenged the prime minister on national television after he tweeted in opposition to in-school support for gender diverse children.
On Wednesday Scott Morrison tweeted: "We do not need 'gender whisperers' in our schools. Let kids be kids."
The tweet was in response to a Daily Telegraph article claiming that teachers were being "trained to identify potential transgender children in the classroom" and that this had contributed to a surge in the number of kids presenting at gender dysphoria clinics.
The article has been widely criticised by medical experts, educators, and the LGBTI community for misunderstanding the situation, and creating fear around the support trans kids need in classrooms.
On Thursday, when he made his debut appearance as PM on Ten's The Project, Morrison was challenged directly by Evie about the tweet, and the impact it would have on someone like her.
"There are thousands of kids in Australia that are gender diverse, and we don't deserve to be disrespected like that by tweets from our prime minister," Evie told Morrison.
"I know what it is like to be on the receiving end of attitudes like this. I went to a Christian school where I had to pretend to be a boy and spend weeks in conversion therapy.

"We get one childhood, and mine was stolen from me by attitudes like this."
Morrison didn't directly address Evie's criticism and didn't apologise, instead saying: "Well, I love all Australians and whatever background they come from."
"The point I was making was simply this: I want kids to be allowed to be kids and I want parents to be respected as the parents of those children," he said. "I don't think teachers get to take the place of parents and the choices that families make."

Morrison said that on trans issues, it should be "choices families make together" and he didn't want "teachers taking the role of parents".
Evie has been praised for taking the PM to task for his tweet.
While others have criticised the PM for not showing Evie any empathy.
Since The Daily Telegraph article was published, the expert mentioned in the article, Dr Elizabeth Riley, has said she only goes to schools at the request of the school, and the training she gives teachers isn't to identify potentially transgender students, but to support those who have self-identified.
"It's about supporting the children that have come forward as gender variant and having their needs met," she told Sky News.
Earlier this week, Morrison also angered the LGBTI community by first suggesting that calls to ban gay conversion therapy were "not an issue" and then by stating that a resource teaching teenagers about bisexuality made his "skin curl" and was a reason why he sent his daughters to a private school.