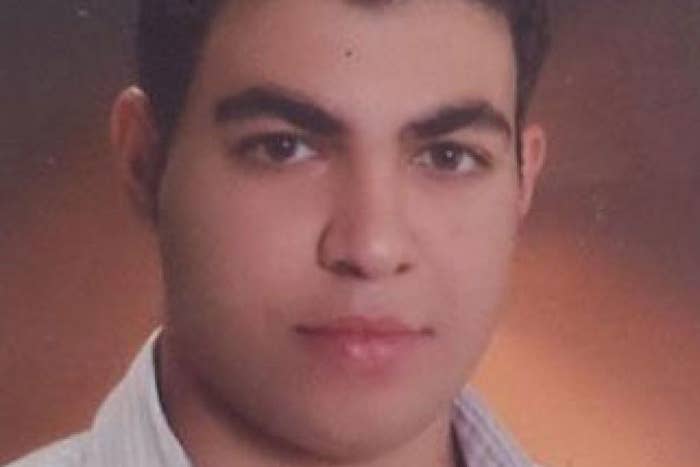 A 24-year-old Iranian asylum-seeker who died from a leg infection could have lived if the medical services in Papua New Guinea were up to Australian standards, a coroner has found.

Hamid Khazaei was detained on Manus Island in Papua New Guinea in September 2013, after arriving in Australia by boat in August that year.
One year later, still being detained on Manus Island, Khazei contracted an infection in his leg and developed flu-like symptoms. He was transferred to Port Moresby three days later after getting approval from the Australian government for the transfer.
His condition deteriorated, and Khazaei had a series of cardiac arrests. The next day he was transferred to Brisbane, Australia, but he died a week later, on Sept. 5, 2014, after having been pronounced braindead.
Queensland state coroner Terry Ryan has found that Khazaei's death could have been prevented if he had received appropriate medical care when his condition first deteriorated.
Ryan said the inquest was not focused on Australia's policy of offshore detention for asylum-seekers arriving by boat, but found that Khazaei was "entitled to receive care" comparable with that available in Australia.
"While all those involved in his healthcare were well-intentioned, the healthcare he received on Manus Island was not commensurate with the care he would have received in a remote clinic in Cape York — the benchmark applied in this matter," he said.
"The inquest highlighted many practical and operational issues associated with
delivering the appropriate standard of health care in a remote offshore processing
centre."
Among the issues that the coroner found exacerbated the case, the clinic where Khazaei first presented didn't have antibiotics to treat the range of infections commonly found in tropical locations, including the one Khazaei had.
Ryan said that similar deaths would be preventable if asylum-seekers were relocated to Australia or New Zealand where better healthcare is available.
It is Australian government policy not to resettle the asylum-seekers detained on Manus Island or Nauru in Australia. Home affairs minister Peter Dutton has also so far ruled out any agreement with New Zealand while he says questions remain over whether that would provide the asylum-seekers with access to travel to Australia.
Ryan acknowledged that his view would require a "fundamental revision of the broader policy framework for minimising the number of 'unauthorised maritime arrivals'", but said the Australian government still held responsibility for ensuring the care of people in offshore detention.
"It is incumbent on the Australian government to implement sustainable systems for the delivery of healthcare that meet the requisite standard," he said.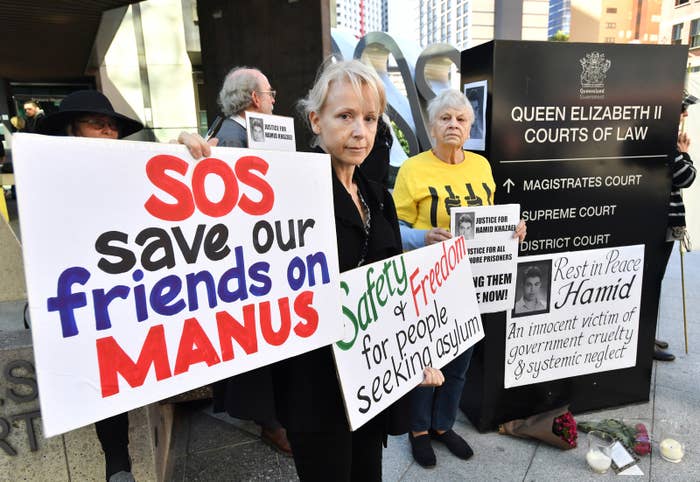 "Those systems should also be subject to ongoing and independent scrutiny on behalf of the Australian community, which is required to meet the ongoing and considerable costs of the current arrangements."
Human Rights Watch Australia director Elaine Pearson said in a statement that medical care on Manus Island had worsened since Khazaei's death.
"Lawyers are repeatedly bringing successful legal actions for clients with medical conditions who need proper care, and obtaining court orders to bring them to Australia," she said. "This shouldn't require legal action. Medical care on Manus has gotten worse not better since 2014 when Hamid died. The solution is to get people off these islands once and for all."
The Department of Home Affairs told BuzzFeed News in a statement that it was considering the coroner's findings.
"The department has provided full assistance to the inquiry," the spokesperson said. "The department expresses its condolences to the family and friends of Mr Khazaei."