This Photo Of A Cat Wearing Cookie Monster Pyjamas Was Accidentally Emailed Out By The US State Department
It's a very good photo, to be fair.
The United States embassy in Australia has apologised for the US State Department emailing a fake meeting invite with a photo of a cat dressed as Cookie Monster.
The email, according to newswire Australian Associated Press (AAP), was headlined "meeting" and featured this photo of the cat in a Cookie Monster outfit, along with some Latin text and an RSVP button.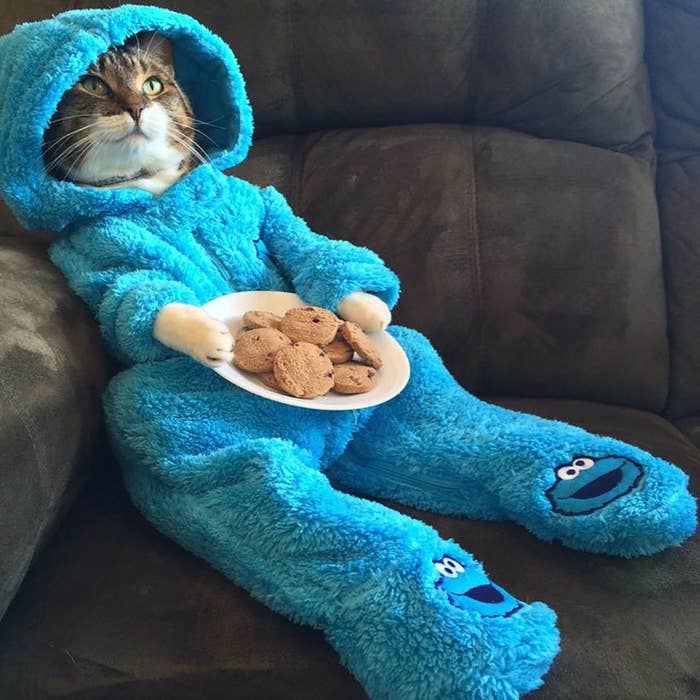 The email was sent by the US State Department last week, and US Mission to Australia public affairs counsellor Gavin Sundwall apologised to those it had been sent to.
"Sorry to disappoint those of you who were hoping to attend this 'cat pajama-jam' party, but such an event falls well outside our area of expertise," he said.
"It was a training error made by one of our new staff testing out our email newsletter platform."
The image doesn't appear to be an original, and was found on a number of Pinterest pages for cats and pets being dressed up.
BuzzFeed News contacted the US Embassy for comment.
Australia has been without a US ambassador for two years following the end of John Berry's tenure in 2016. US president Donald Trump had promised Harry Harris the role, but then reassigned him to South Korea.
CORRECTION
The US State Department sent the email. An earlier version of this post misstated the origin of the email.