Former speaker Bronwyn Bishop ran the "slippery slope" argument — conflating same-sex marriage with bestiality.
Liberal assistant minister for immigration and border protection Alex Hawke expressed concern that people may be "sued for expressing their religious freedom".
Former Prime Minister Tony Abbott suggested people vote no in the plebiscite because it's about...freedom of speech.
Openly-gay monarchist and former head of the Australian Broadcasting Authority David Flint told 2GB that people could change their genders and, using an "extreme example", go and rape women in bathrooms.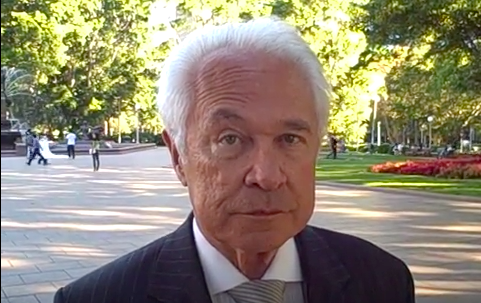 The Australian Christian Lobby (ACL) is already arguing that the plebiscite isn't about same-sex marriage but "freedom of speech" and "Safe Schools".
"There is no greater threat to freedom of conscience and freedom of speech than same-sex marriage," ACL managing director Lyle Shelton said in a statement. "Gender fluid ideology is its fellow traveller and the next great 'step forward', according to the UK Government, which redefined marriage in 2013."