Last month, the leader of far-right party One Nation, senator Pauline Hanson walked into the Senate chamber wearing a burqa, in a stunt to highlight her policy to ban the garb from being worn in Australia.
Hanson was powerfully rebuffed for the stunt at the time by attorney-general and leader of the government in the Senate, George Brandis.
Senate president Stephen Parry — whose job it is to maintain order in the Senate — was unable to stop Hanson from pulling the stunt. When parliament resumed on Monday, Parry moved to clear up some of the confusion around what actually happened on the day Hanson wore a burqa to parliament.
Parry said there was never any doubt as to Hanson's identity when she entered the chamber. Hanson asked for security guards to escort her from her office to the Senate, and when she arrived outside the chamber, her One Nation colleague Brian Burston indicated that it was Hanson in the burqa.
Parry said the security of the parliament was never compromised because Hanson donned the burqa in her office in a secure area of parliament she was only able to first get to by being identified on her way into parliament.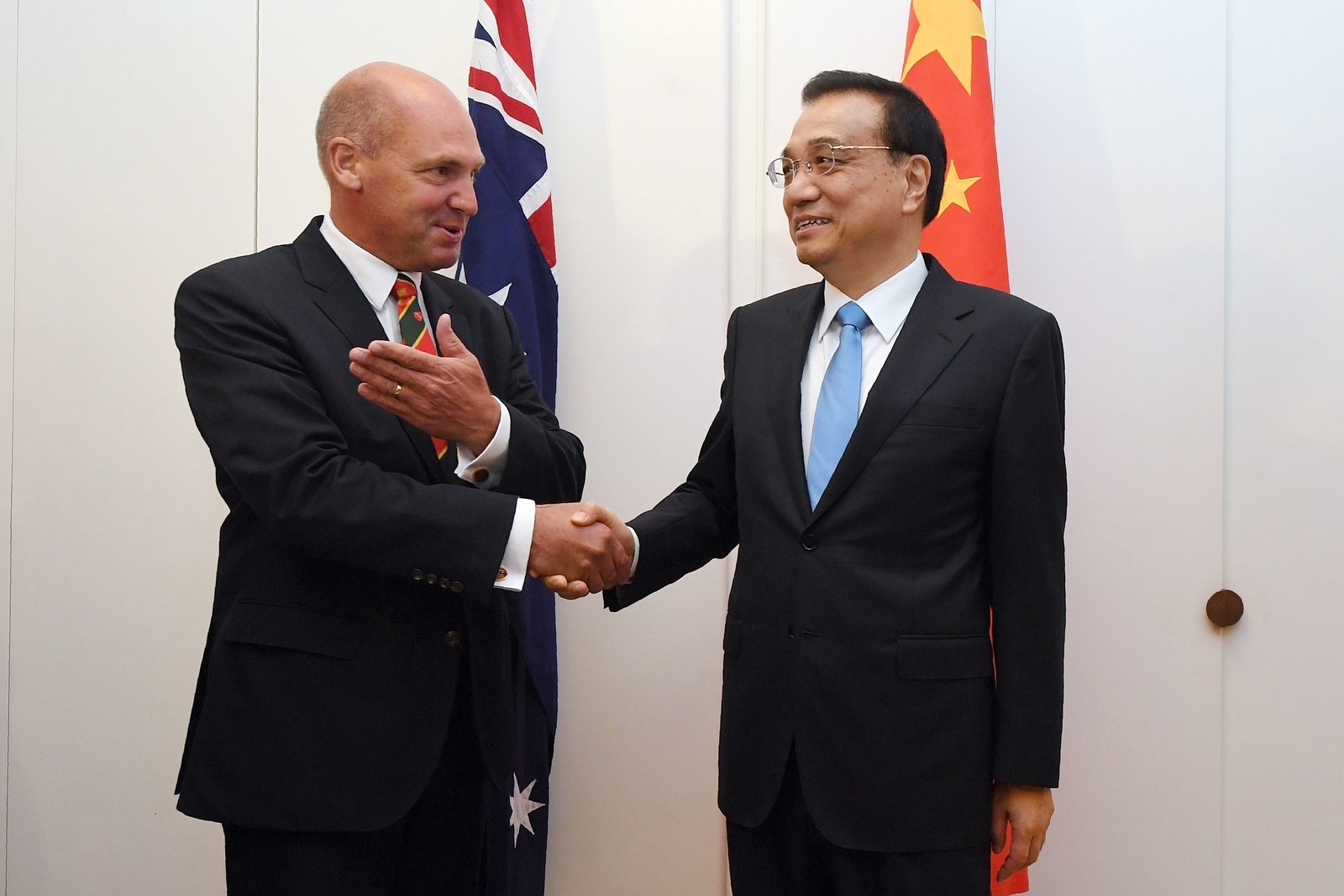 Senators can wear what they like, for the most part. Some have gotten away with wearing football jerseys, while infamously senator Ian Macdonald was taken to task by his fellow senators for wearing a hi-vis jacket given to him by the Minerals Council while the Senate was debating repealing the mining tax.
The burqa stunt crossed a line, however. Parry has asked a committee that oversees the rules of the Senate to consider instituting a dress code.

"In the absence of a clear rule against the use of apparel in this way, I have no formal power to deal with incidents like this," he said. "I must say from a personal perspective I am disappointed that the Senate will be asked to consider implementing rules rather than rely upon the personal discretion and good judgement of senators."

And unlike the speaker in the lower house, the Senate president has no power to temporarily kick out a senator for breaching the rules (such as when politicians are kicked out of Question Time in the lower house).
Parry has also asked the Senate procedures committee whether he should be given similar powers if another burqa stunt situation arises.
The Senate will ultimately decide as a whole any changes to the rules to be adopted, but in the meantime, senators can still wear what they like, Parry said.
"I again re-iterate that the mode of dress is a matter for senators, but would ask that the respect and dignity of the Senate is forefront in the minds of each and every one of us when making such decisions."
Looks like there are no comments yet.
Be the first to comment!