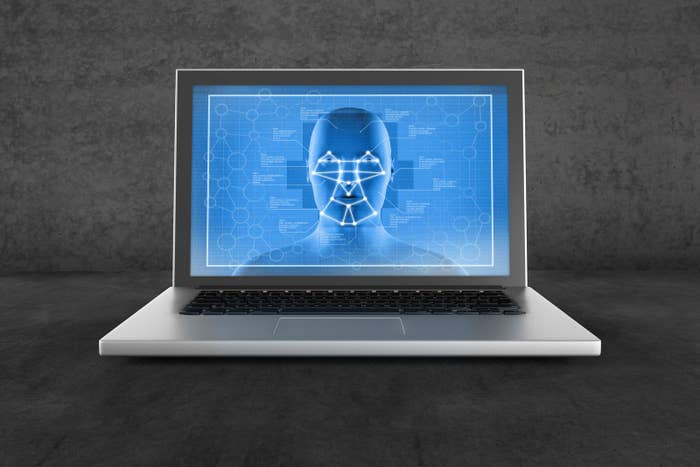 The Turnbull government wants state and territories to hand over its databases of every Australian resident's drivers licence photos to include in the facial recognition service currently used by law enforcement agencies.

The National Facial Biometric Matching Capability, or the not-at-all-Orwellian-sounding name The Capability, is an $18.5 million system announced in 2015 and launched by the government mid-last year.
It works in two ways: It tries to match your face with the photo it has of you on file, or when a law enforcement agency is trying to find a person's identity, they can take a photo from CCTV or footage or a passport photo and search for a face that matches the photo they have using "The Capability".
If you have a passport then it already has your face on file, but the Australian government now wants to expand the database to include the driver's licence photo stockpile held by every state and territory in Australia.
Federal law enforcement agencies can go through a process now to get photos from their state and territory counterparts already, but Justice Minister Michael Keenan told journalists at a press conference this morning that the process was too slow, at about 7 to 10 days, and this would make it much easier for law enforcement to find who they are looking for.
Prime Minister Malcolm Turnbull needs to get the states and territories to agree to hand over access to their databases, and will seek their agreement at a Council of Australian Governments meeting today. At a 2015 COAG meeting, only the ACT raised privacy concerns about "The Capability".
Under the new system, CCTV footage could be matched up with driver's licence photos in real time, Turnbull said on Wednesday.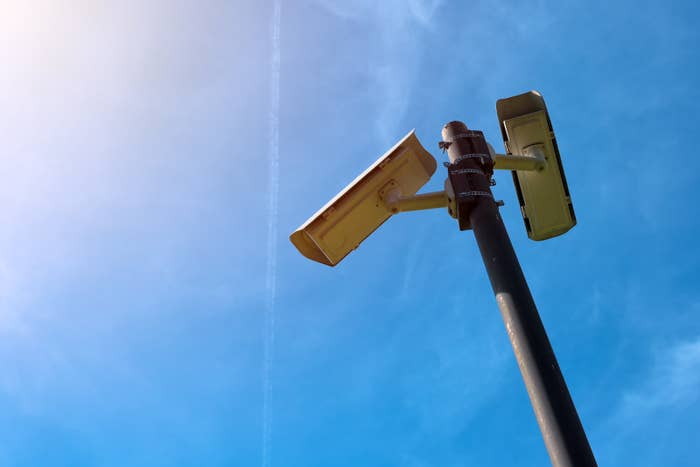 "Well, there is obviously a lot of CCTV, you know, live surveillance cameras or many of them have -- whether it's in homes or in shopping centres or airports or stadiums, but the ability to be able to identify in real time, or indeed in terms of a past date, whether a particular person has been in there or not, to be able to track them, is vitally important," he said.
"Look at all of these every major incident that we see, terrorist incident, involves the use of CCTV data. So, having a national database so that can all be integrated and accessed in real time is, I think, a logical next step."
But what about my privacy?
Turnbull dismissed privacy concerns suggesting people put much more up on social media.
"I don't know if you've checked your Facebook page lately, but people put an enormous amount of their own data up in the public domain already," he said. "I mean, there has never been more data on citizens than there is today, and the vast bulk of it is actually in the private sector, and most of it -- the amount of -- you think of the amount of personal data, photographs and so forth that are held on Facebook accounts, I think around three-quarters of Australians have Facebook accounts, so there is a lot of data out there."
"What we're talking about is taking a drivers' licences and other photo IDs that are in the government domain."

Australian Privacy Foundation chair David Vaile told BuzzFeed News that the roll-out of the technology had been a "boiling-frog mechanism" where at each step of the way people raising privacy concerns are shut down.
"We end up with a very overloaded, almost militarised system that would be more at home in somewhere like Iraq," he said.
Vaile said that the major political parties were not keen to debate the issue, because they were "hostile" to privacy and personal data protection.
He said that scope creep was inevitable.
"This is going to be the subject of scope creep, the protections are going to be constantly weakened, and the sharing and distribution of it for other purposes and other systems is going to be constantly expanded," he said.
"It is probably going to be matched against your social media profiles."
The scope creep may already be there. In an interview on ABC radio, Australian Conservatives senator Cory Bernardi suggested he would like the system expanded to spy on welfare recipients.
"If we're going to start gathering data on particular people, I'd like to see that actually happen more in the welfare space as well because I think there's a lot of people that are ripping us off on welfare and it might be an opportunity to tie in a coordinated approach to identifying individuals who are accessing the welfare system."
He suggested that the Medicare card database could be tied to the facial recognition system to prevent Medicare card fraud.
Medicare card numbers were recently discovered for sale on the Dark Web.
Education Minister Simon Birmingham said he wasn't sure how facial recognition would help with welfare compliance.
Could someone hack the system and get my picture?
When Turnbull was asked about what risk that a system connecting all this private data would be hacked, Turnbull told ABC's AM program that the risk of hacking shouldn't prevent the government from "doing everything you can to keep Australians safe."

"So the focus, obviously, is to constantly improve our cyber-security. I've made it a big priority of my government," he said. "But at the same time, we need to be able to keep Australians safe and I want all of your listeners to know that we are relentless, tireless in ensuring that our agencies have the tools to keep them safe."
Vaile said that once a photo of a person's face was in the system, it was a life-long risk of abuse or hacking.
"Once you create a centralised honeypot like this and you connect everything up, it's an invitation for hacking, it's an invitation for overuse or misuse, he said.
"We are in a world where the capacity for anyone to give assurances that we can protect your personal information in this network system is no longer credible."