The Australian Government Has Been Ordered To Release Tony Abbott's Letters To The Queen
And letters from other PMs, because she's still our head of state, and it won't damage foreign relations.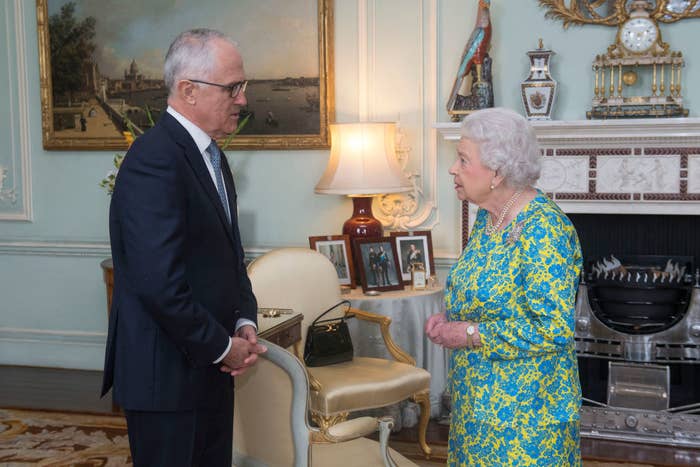 Australians may soon know what Tony Abbott said in a letter to the Queen during his ill-fated attempt to reinstate knights and dames in 2014, after the Department of Prime Minister and Cabinet (PM&C) was ordered to hand over more than a dozen letters to the Queen from prime minister Malcolm Turnbull and former PMs Tony Abbott, Julia Gillard and Kevin Rudd.
Walkley Award-nominated blogger William Summers, who last year revealed that deputy prime minister Barnaby Joyce held dual citizenship with New Zealand, filed a freedom of information request with PM&C in November 2016 for all letters sent by the PM to the Queen since January 2013.
The request ended up with the Australian Information Commissioner Timothy Pilgrim for review, and PM&C argued that releasing 13 letters would "cause damage to the international relations of the Commonwealth" and would diminish "the confidence of ... representatives of other countries". Summers argued that this wasn't possible as the Queen, despite being the head of a foreign power, is also the Australian head of state.
"This is a letter between the Australian prime minister and the Australian head of state, who happens to be foreign," Summers wrote. "Any concerns about other nations losing trust in Australia because of the release of these letters are therefore overblown and should be discounted."
The Department of PM&C didn't address that particular argument in its confidential response to the commissioner, but Pilgrim said in his decision, published last week, that he was not persuaded that the release of the letters would damage international relations.
Pilgrim did agree that the documents were exempt from FOI law, as the letters from prime ministers to the Queen would reveal the deliberative processes of government, however Summers successfully argued that to release them would be in the public interest.
"Some of this information will undoubtedly be of strong public interest," Summers wrote. "For example, the letter dated March 2014 very likely relates to correspondence between Prime Minister Tony Abbott and the Queen regarding the reestablishment of knighthoods and dames in Australia."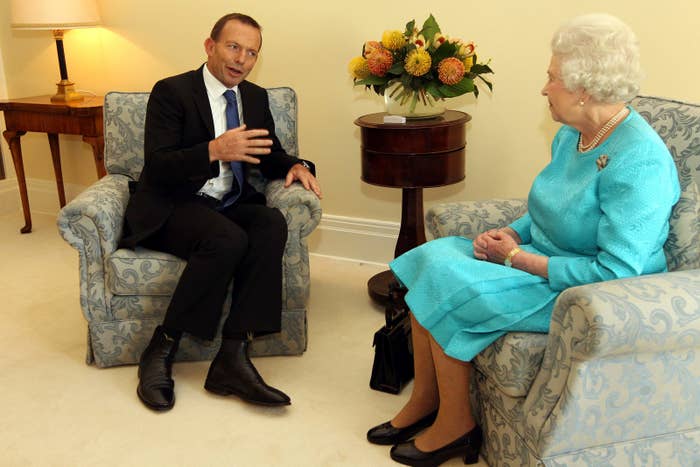 PM&C argued that releasing the letters would adversely affect the relationship between the PM and the Queen.

"The effectiveness of such a relationship requires trust and confidence. Communications between Her Majesty the Queen and the prime minister are sent and received with the expectation of confidentiality."
Pilgrim disagreed, and ordered the department to release of the letters.
PM&C has until mid-February to appeal the decision to the Administrative Appeals Tribunal. If it doesn't, it will have to release the letters.
A spokesperson for PM&C indicated that the department had not decided whether or not to appeal yet.
BuzzFeed News has sought comment from Turnbull's office.