ICYMI, the biggest news in the country in the past 24 hours has been over the Australian cricket team getting caught cheating in a test match in South Africa.
Captain Steve Smith has been stood down from the next match, starting on Friday, after he admitted that the leadership group of the Australian team had authorised batsman Cameron Bancroft to use a piece of yellow tape to tamper with the ball during the test.
Given Bancroft stuffed the tape down his pants, the NT News went with its most subtle of front pages.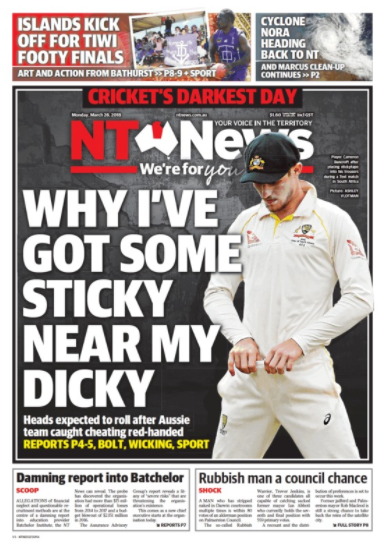 Other papers went for more obvious puns.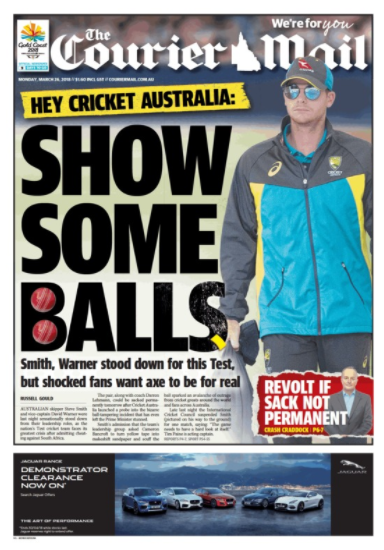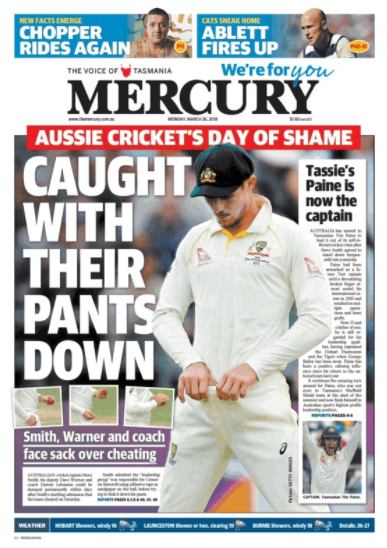 Some just reflected the outrage.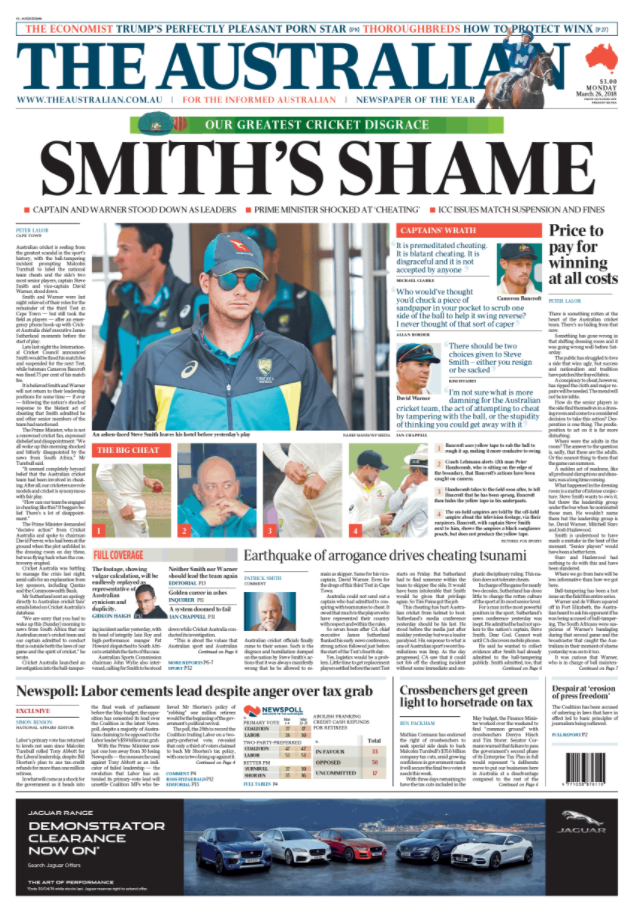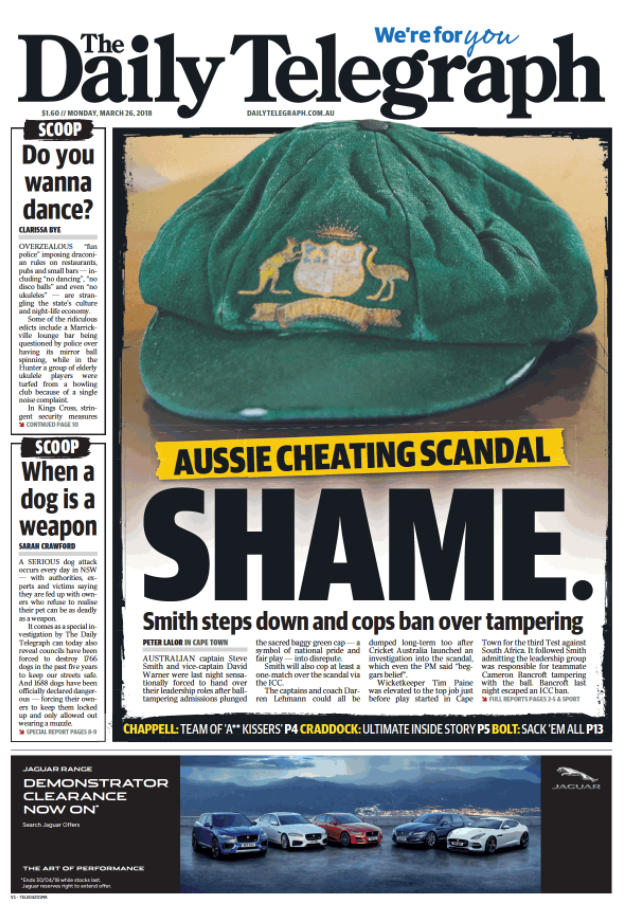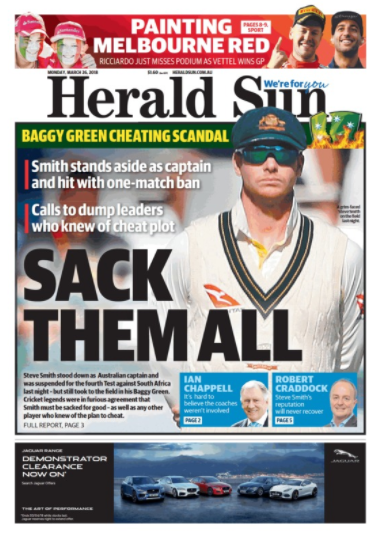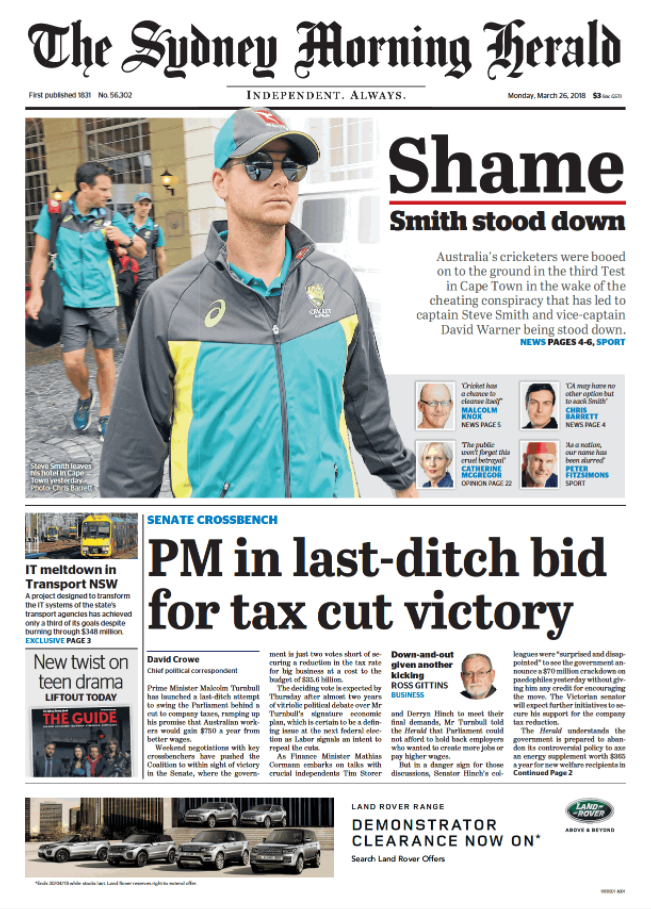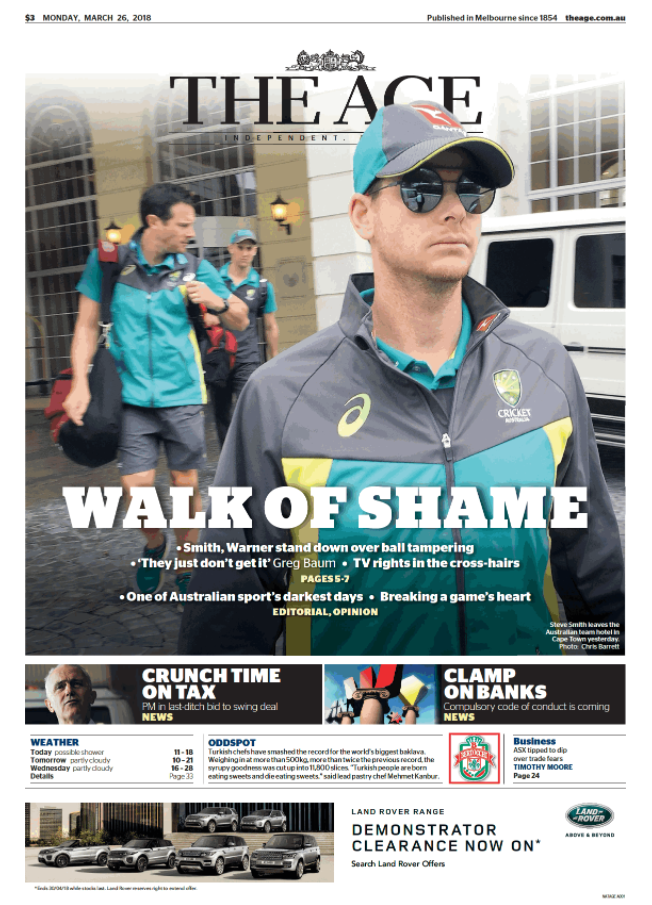 The Brits were even less subtle.
The issue is set to be debated in the Senate on Monday, with One Nation senator Brian Burston bringing on an "urgency motion" to discuss "the need to understand why some politicians and professional sportsmen feel the need to cheat".
Looks like there are no comments yet.
Be the first to comment!