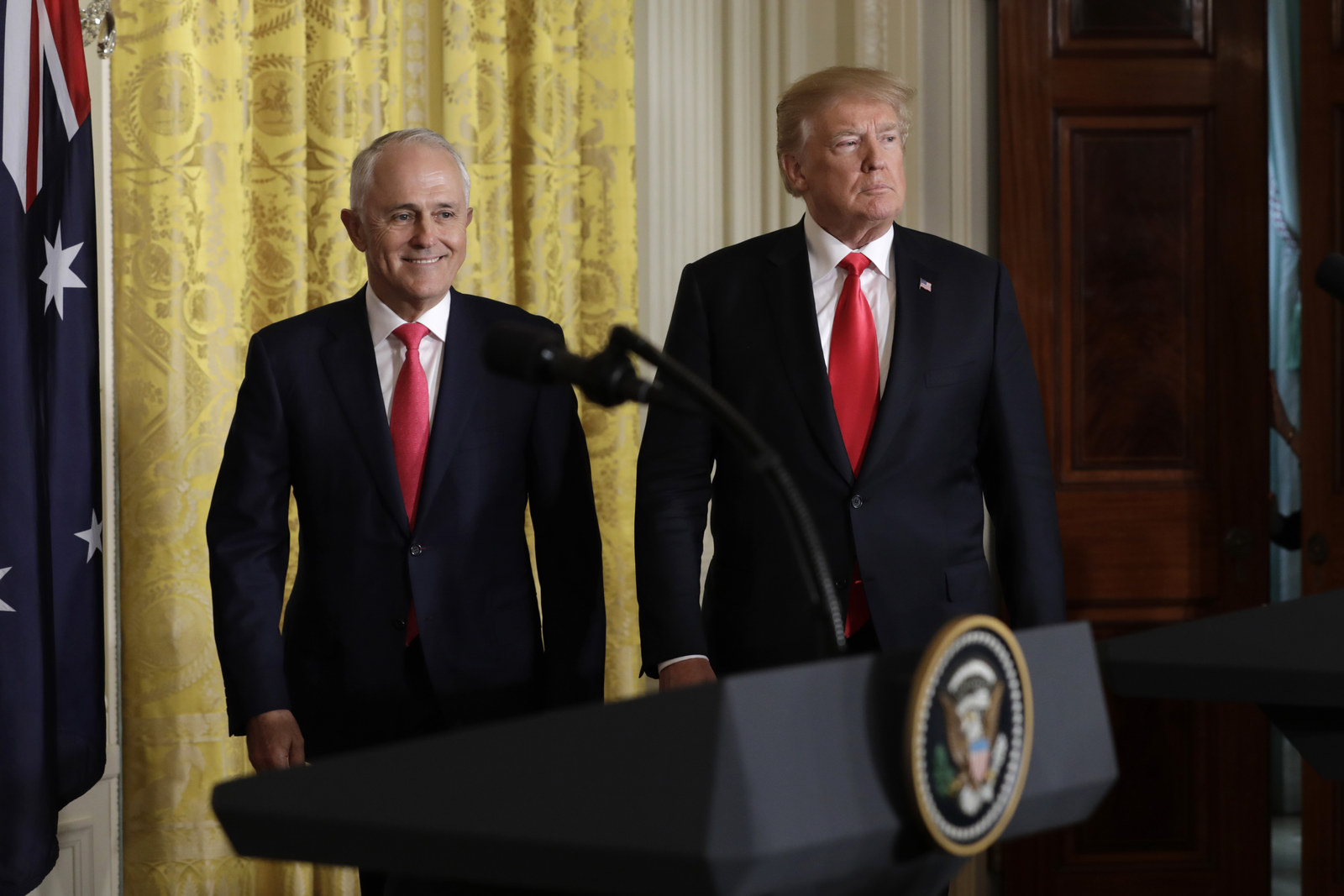 US president Donald Trump's Australian celebrity golfing buddy Greg Norman may have saved Australia from the incoming tariffs on steel and aluminium, which would make it the second time Norman has intervened in Australia-US relations under the Trump administration.

Trump announced on Friday morning AEDT that he would place a 25% tariff on steel imports and a 10% tariff on aluminium imports, which will come into effect on March 23.
He said that Canada and Mexico are exempt while negotiations are underway for the North America Free Trade Agreement (NAFTA), and other countries the US has a security relationship with (such as Australia) would have the next 15 days to negotiate with the US to modify or remove the tariffs.
Trump highlighted Australia specifically when mentioning potential exemptions.
"We have a very close relationship with Australia," he said. "We have a trade surplus with Australia. Great country, long-term partner. We'll be doing something with them."
Australia is believed to have been singled out after business leaders and politicians strongly lobbied the US administration to exempt Australian steel and aluminium from the tariffs.
In particular, Trump's golfing buddy and friend Greg Norman, whose nickname is "the great white shark", signed a letter sent to Trump earlier in the week, along with News Corp CEO Robert Thomson, former US ambassador to Australia John Berry, and others, urging the Trump administration to look at the security ties between Australia and the US.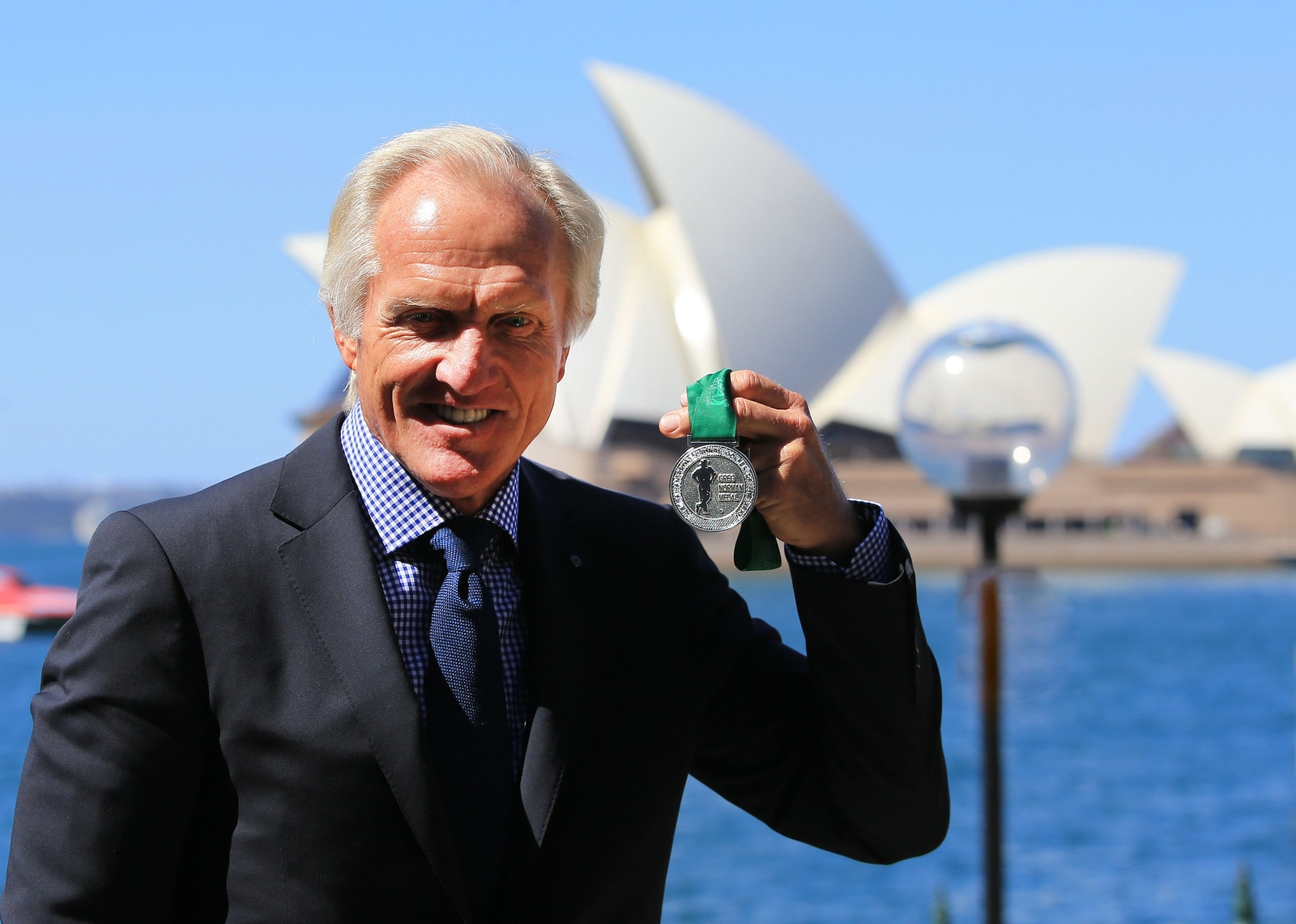 "The value of Australia's trading of steel and aluminium with the United States is an industry worth $545 million to Australia's economy, which might be ­adversely affected should those tariffs be extended to include Australia or these companies," the letter said.
"Crippling these industries in our critical Pacific ally could seriously jeopardise our own power projection, readiness and repair capabilities in the Southern Hemisphere."
Australian prime minister Malcolm Turnbull was in the United States late last month where he met with Trump, and even held a press conference in the Oval Office.
While it was reported that Turnbull had sought assurances from Trump that Australia would be exempt from trade tariffs at the time, Australia was caught on the back foot when the tariffs were announced this week.
Furious negotiations have been taking place between Australia's trade and foreign relations representatives since the announcement, Australian foreign minister Julie Bishop told the ABC, indicating that Trump's business associates were also being lobbied over it.
"We are all over it," she said. "We have been working on this matter for some time. I've spoken to very close business contacts of the president's, here in New York. I've been in contact with secretary of state Rex Tillerson by text.
"And my meeting with Nikki Haley today was to make our case, and that is essentially that the United States has a significant trade surplus with Australia; that our steel exports to the United States are relatively small in the context of the US market, but extremely important to Australia; and that exemptions on these national security grounds should apply to Australia."

But Bishop did confirm that Norman, like all business contacts, was an important part of the negotiations.
"We are calling in all the contacts at every level," she said. "This is a very important matter for Australia. So we are making contacts at every level throughout the administration, including business representatives, to make our case."
In a press conference on Friday, Turnbull said that he was pleased to see Trump acknowledge the points they had spoken about.
It is the second time Norman has intervened to help out the Australia-US relationship following Trump's election.
After the 2016 election, Australia's ambassador to the United States, Joe Hockey, obtained Trump's number from Norman, and then passed it onto Turnbull. The Australian prime minister then cold-called Trump in Trump Tower.
Completely normal foreign relations.