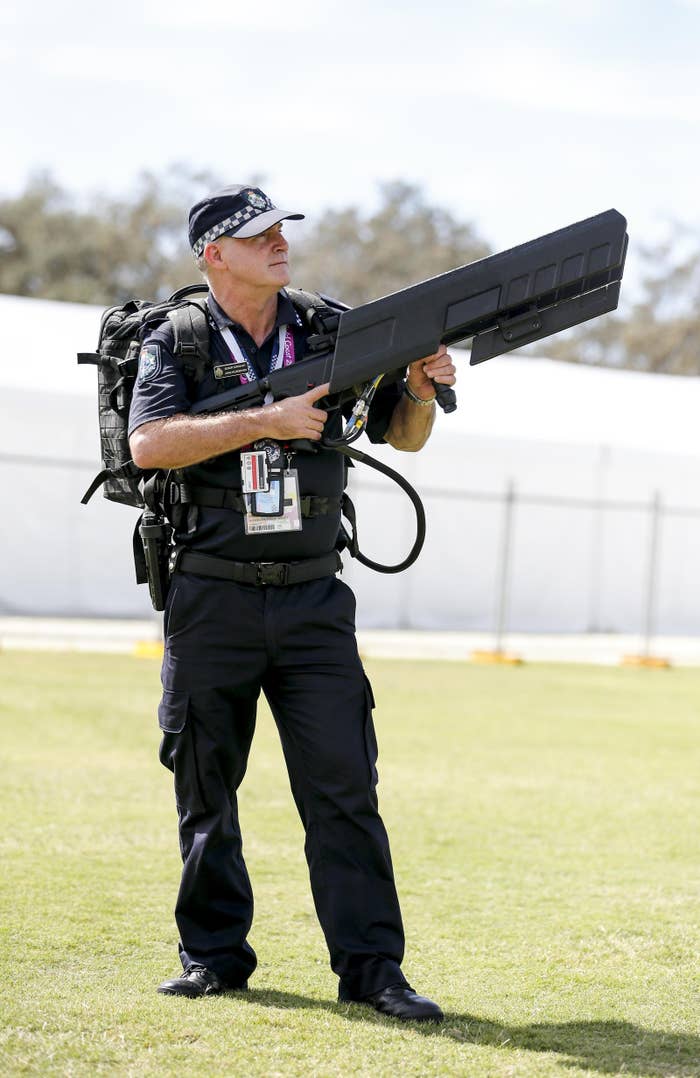 Queensland police have been given giant drone guns ahead of the Commonwealth Games in April.
Police officers showed off one of the guns at a media event on Monday. The Games commence on the Gold Coast next week.
The "DroneGun Mk II" works by jamming the radio signal that controls the drone remotely. DroneShield, the company that manufactures the gun, said when the signal is jammed, most commercial drones either fly back to their starting point, hover in the air, or land on the spot in a controlled way, rather than just dropping from the air.
The gun also interrupts live cameras on drones – useful if someone wants to broadcast what is happening at the Games, in violation of the rights held by the broadcast partners.
Politicians can't wait to get their photo taken with the gun.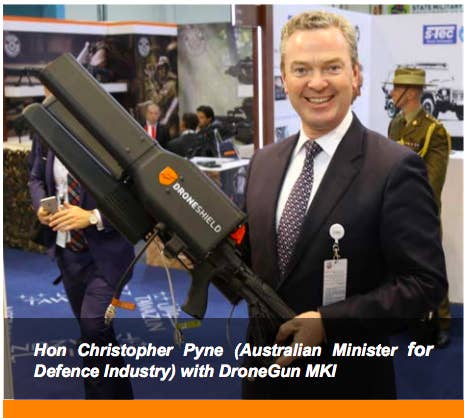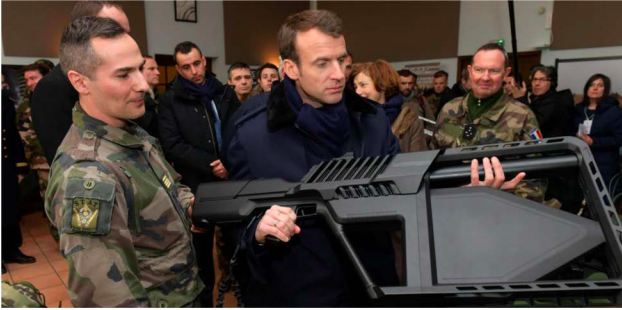 Police yesterday said that one drone had already been discovered "within a few hundred metres" of a special exclusion zone that has been set up specifically for the Commonwealth Games.

BuzzFeed News asked Queensland Police how much it was paying for the hardware, or if there was a contract released specifying the cost of the guns, but was told that the cost was considered "commercial in confidence" and could not be discussed publicly.
Then we asked DroneShield CEO Oleg Vornik, who said he couldn't tell us the value of the deal, but said the drone guns cost "tens of thousands of dollars" each.

"Unfortunately we cannot comment on commercial arrangements with our customers," he said. "The cost of DroneGun is in [the] order of tens of thousands of dollars per unit."