Refugees On Manus And Nauru Could Be Resettled In New Zealand If Labor Wins The Election
Opposition leader Bill Shorten has committed to negotiating with the New Zealand government to take up the offer to resettle refugees in offshore detention.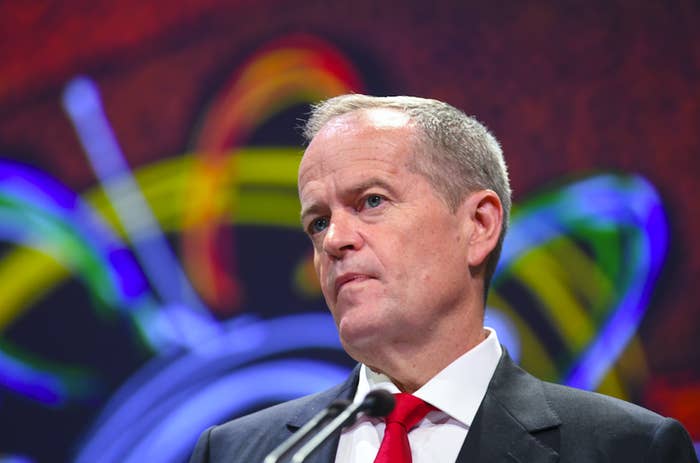 Labor will not ditch the policy of turning back asylum-seeker boats, nor will offshore detention centres be closed, opposition leader Bill Shorten has announced.

At the start of Monday morning, on day two of Labor's three-day national conference in Adelaide, Shorten announced that Labor will retain offshore processing of asylum-seekers who seek to get to Australia by boat, and would continue the current government's policy of Operation Sovereign Borders turning back people smuggler boats attempting to reach Australia.
Labor for Refugees has been arguing for closing Manus and Nauru detention centres, the remaining refugees to be brought to Australia, and the policy of turnbacks to be ended.
Shorten announced ahead of the debate on refugee policy on Monday afternoon that the policies would remain.
"We cannot, we must not, and we will not permit the reopening of the trade in human desperation and the drownings and the irreplaceable loss of life that it brings," he said.
But, Shorten said, that didn't mean that refugees should be left languishing in offshore detention, and Labor would seek to negotiate a deal with New Zealand to resettle refugees in the country, similar to the deal the government struck with the United States.
New Zealand has a long-standing offer with Australia to resettle 150 refugees from Manus and Nauru per year, but the current government has refused, claiming that it could be used as a backdoor for those on Manus and Nauru to then get to Australia.
An additional $500 million would also go to the United Nations High Commission for Refugees to help process asylum-seeker claims, he said.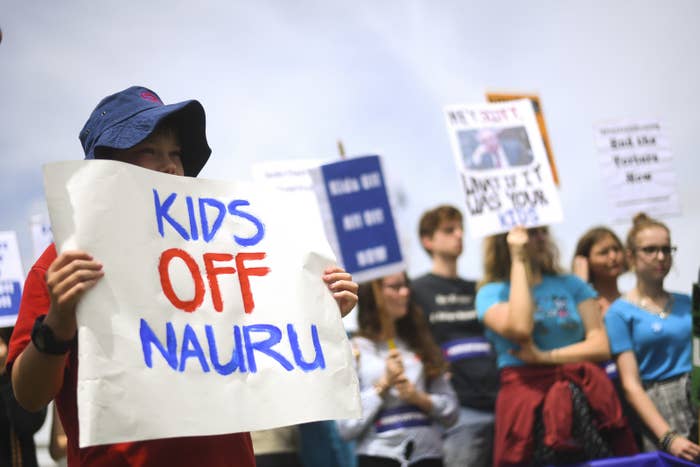 "This funding will directly improve orderly regional processing and resettlement in the region and countries closer to where refugees originally come from," he said. "This funding will speed up legitimate settlement pathways. It will deny people smugglers a product to sell."
Labor would also boost the number of Australian Federal Police officers working overseas to stop people smugglers, Shorten said.
Labor for Refugees had been pushing for 50,000 places in Australia's annual refugee intake, but there has been no change to the 27,000 figure today. There will be 5,000 places for community sponsorship, where local communities can apply to sponsor a refugee to move into the area.
The policy platform on refugees will be debated publicly by the party on Monday afternoon. As of Monday morning, there has been no vote on any part of the platform because each part has been negotiated behind closed doors before being put up for a vote.