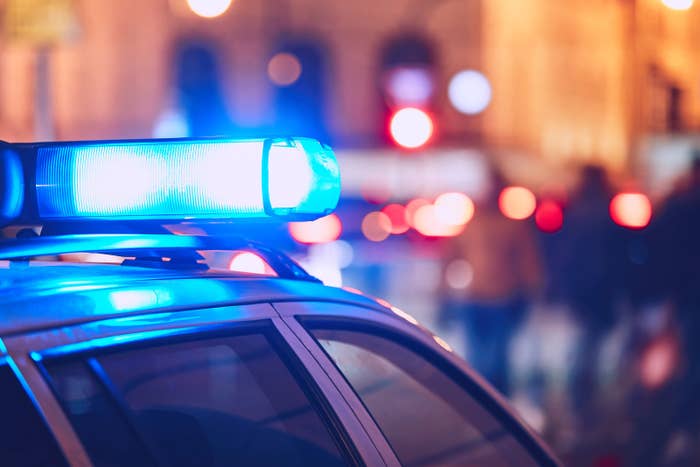 The Queensland Police Union has warned police officers in the state that their own My Health Record files could be accessed for investigations without any need for a court order, according to an email obtained by BuzzFeed News.

Australians have three months to opt out of having a My Health Record file created for them and stored by the government to include their medical history, health summary, prescriptions and other medical information.

Amid expectations that up to 10% of the population will opt out of the records, with many citing concerns over access to the health records, the federal government continues to claim that the policy guiding the Australian Digital Health Agency about who can access My Health Record files sets out that records can only be accessed with a court order.
This has been contradicted by not only the Australian Parliamentary Library but now the Queensland Police Union, which told members in an email yesterday that under section 70 of the legislation the "mere investigation of a criminal offence or a breach of law" is a legitimate ground for investigators to access your My Health Record.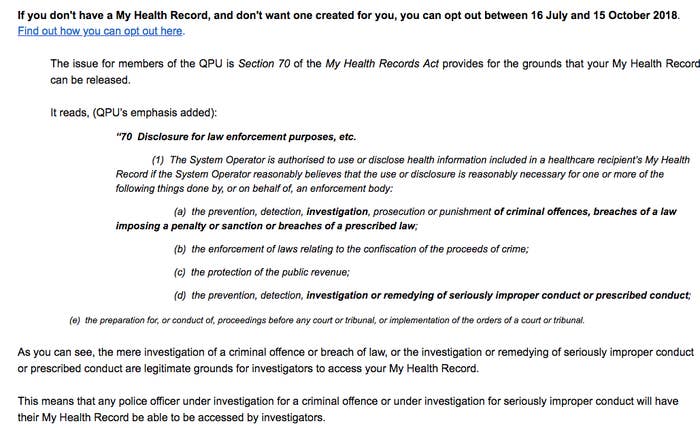 "This means that any police officer under investigation for a criminal offence or under investigation for seriously improper conduct will have their My Health Record be able to be accessed by investigators," the union told members in the email obtained by BuzzFeed News.
Section 70 of the act means not only police, but a wide range of government agencies including Medicare, Centrelink and the Australian Taxation Office, could access the records without a warrant.
Health minister Greg Hunt has claimed that in six years of operation, with six million people signed up for records, no records have yet been handed over.
His assurances, however, are not enough for the Australian Medical Association (AMA).
At the National Press Club yesterday AMA president Dr Tony Bartone said he would do "whatever it takes" to ensure that patient privacy is protected, including potentially backing legislative reform to change section 70.
After the address Bartone said he was contacted by Hunt, who arranged a face-to-face meeting with Bartone next week to address the concerns.
"[Hunt] has made a commitment to clear up any perceived ambiguity in the original 2012 legislation with a response that meets the AMA's expectations and satisfaction," Bartone said in a statement.
BuzzFeed News sought additional comment from the Queensland Police Union.