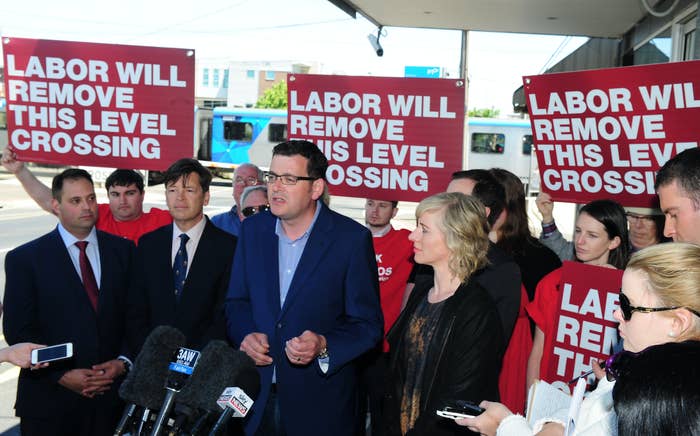 Victoria Police have made a number of arrests this morning as part of its re-opened investigation into the use of electorate staffers to campaign for Labor in the 2014 state election campaign
In 2014, the then-opposition Labor party in Victoria allowed casual two days per week electorate officers pooled among sitting MPs – and paid for by the taxpayer – to mainly work as field organisers to help get Labor elected to government.
The Victorian Ombudsman in March found that 21 Labor MPs had breached parliament members' entitlements by allowing staff to work in such a way.
Some of those who were employed as field organisers said it was a "bit odd" they had a job as an electorate officer given they never applied for it.
Victorian Labor repaid $388,000 in entitlements back to the taxpayer in March as a result, but Victoria Police had re-opened an investigation into the allegations, and this week made a number of arrests in relation to the investigation.
"Victoria Police undertook reassessment of the material in relation to allegations of misuse of parliamentary entitlements to determine if further investigation was required," a spokesperson for Victoria Police said in a statement provided to BuzzFeed News.

"This assessment has now been completed and a formal investigation is being conducted by the Fraud and Extortion Squad."
BuzzFeed News understands that the arrests were made to interview some of those involved, with Victoria Police stating that "a number of people" were interviewed this morning in metro and regional Victoria.
More people based in New South Wales and Northern Territory will also be interviewed as part of the investigation, with 17 people in total to be interviewed.

"As this is an active and ongoing investigation, it would not be appropriate to provide further comment at this time," Victoria Police said in a statement.