Avid football fans in Australia have called out South Sudanese immigrant Nelly Yoa for claims about his alleged football career, and over alleged plagiarism in an opinion piece on South Sudanese community crime in Victoria.
Over the summer, Australian news has been dominated by stories about "gang violence" in Melbourne. Home Affairs minister Peter Dutton, a Queenslander, said that people in Melbourne were afraid to go out to restaurants at night due to the violence.
Victoria Police initially said that there are no gangs, as such, but later clarified that African youth were overrepresented in serious and violent offending, and that while they're not an organised gang, they are behaving like street gangs.
Prime minister Malcolm Turnbull has said that there was "growing gang violence and lawlessness" in Melbourne, and blamed the state government, as the Liberal opposition gears up for a state election campaign on "law and order" issues in November this year.
Enter Nelly Yoa.
Yoa, an immigrant from South Sudan in the early 2000s, has appeared numerous times in the media over the last 10 days, weighing in on the debate about whether or not the violence can be portrayed as being committed by "African gangs".

Yoa was attacked by a gang in 2011 outside a beauty pageant in Braybrook, in Melbourne's western suburbs, and suffered injuries to his arms and legs.
He has claimed he was close to signing a multimillion dollar deal with Melbourne Victory football club, and said he trialled with Chelsea and Queens Park Rangers.
He has also said he was training with Collingwood Football Club, but the president of the club, Eddie McGuire told the Herald Sun that Nelly only applied for a category B rookie position, but was unsuccessful.

Yoa was splashed across the front page of The Age, the more progressive daily newspaper in Victoria, on January 2.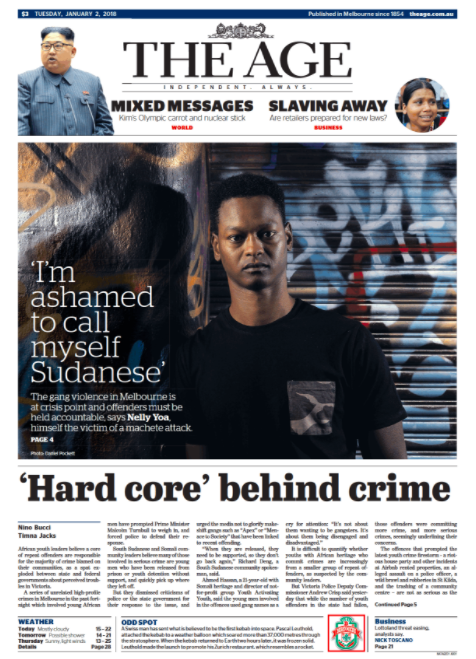 In an opinion piece written for The Age, Yoa said he was "furious" that police and the government were trying to suggest there were no Sudanese gangs in Melbourne.

"Nobody should ever try and cover up or defend this unacceptable behaviour – to do so is immoral and inexplicable. It is upsetting and completely false."
He then went onto ABC, Sky News, and 3AW in a media blitz to promote his views contained in the article.
Yoa listed six things in his opinion piece to integrate Sudanese youth into Australia, however, on closer inspection, it appears as though they've been taken from a 2015 opinion piece from Manila-based analyst Manola De Vos.

De Vos:
Yoa:

De Vos: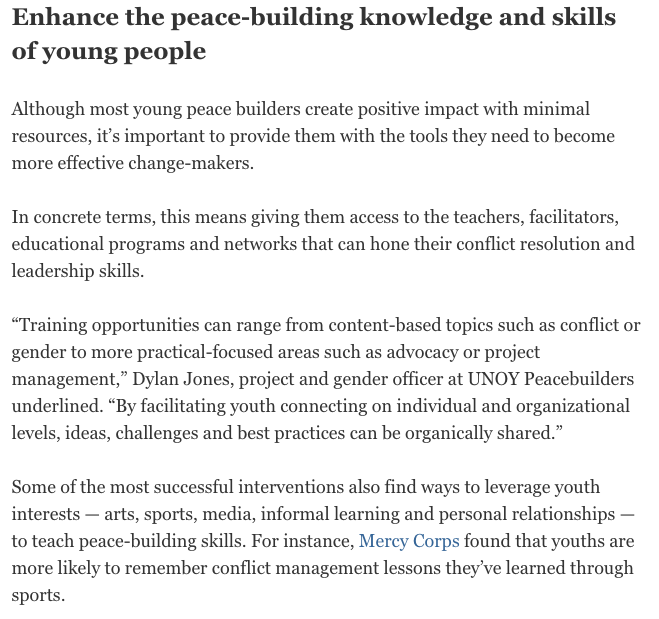 Yoa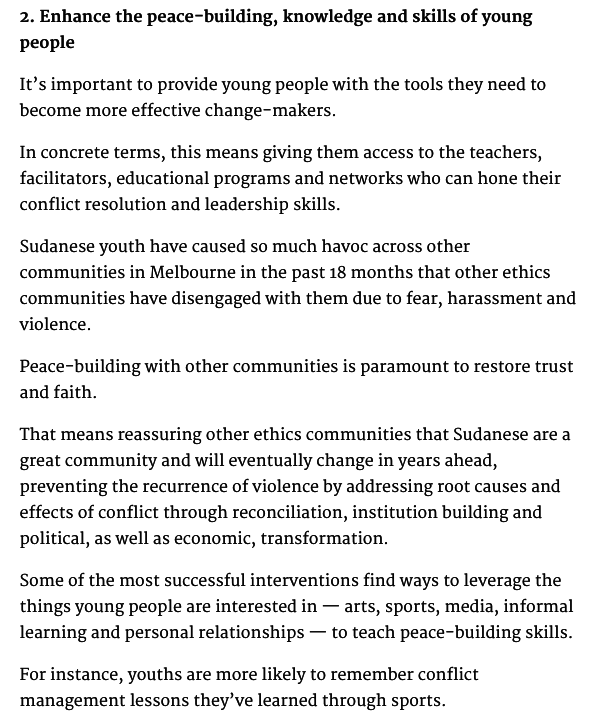 You get the idea.
The author of the original piece called Yoa out on Twitter.
In a Facebook message response to BuzzFeed News late on Monday night, Yoa claimed he was not aware of the post.

He told The Australian he denied he had seen the article that his own opinion piece appears to lift several passages from:

"If it seems similar then it's ­because I've got pretty much the same mindset as this person," he said.
UPDATE: On Monday afternoon, The Age updated Yoa's op-ed noting many of his claims were disputed, and that the op-ed appeared to have been plagiarised, in part.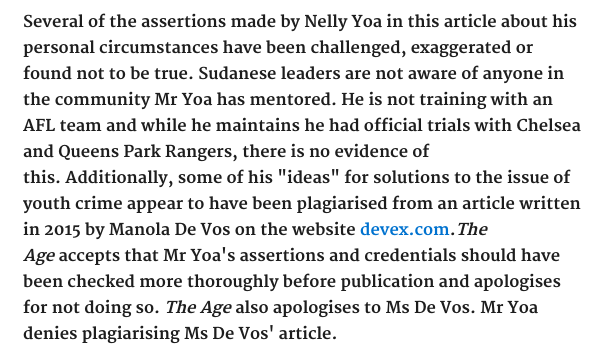 In The Age on Tuesday, printed the apology in the paper, and included an article debunking many of Yoa's previous claims.
And others are questioning whether Yoa is as involved in the South Sudanese community in Victoria as he has claimed.

Richard Deng, the spokesperson for the South Sudanese Community Association in Victoria told the ABC last week after Yoa's piece was published, that Yoa was not in contact with the community, and questioned his authority to comment on the situation.
"He's not in contact with me, or other community leaders," he said. "He doesn't have knowledge of what is being done at a grassroots level. He needs to be in contact with us, in contact with Victoria Police, before someone just goes and says things."
Yoa told BuzzFeed news that he wasn't surprised at Deng's response, claiming Yoa had "embarassed" him on TV.
Some football fans on Twitter were already suspicious of Yoa's claims about his football career.
And on Saturday Fox Sports published an article raising some of the claims about Yoa's career, and Yoa responded on Sunday threatening legal action against the news outlet.
AAP and News Corp have reported that Queens Park Rangers has no record of Yoa ever being at the club.
Yoa says on his Twitter bio he is sponsored by Nike and is a brand ambassador for American Express. BuzzFeed News has sought comment from Nike and American Express.

American Express told BuzzFeed News that there was no record of Yoa being a brand ambassador for the company in Australia, but was unsure about other parts of the world. Fairfax reported that Yoa has never been sponsored by Nike and has no relationship with Mercedes Benz, despite promoting a video of himself appearing in what looks like an ad.

A documentary about his life, Offside, appears to have been pulled from YouTube.
According to an audit of his Twitter account, 22% of his 16,000 followers (as of last year) are considered "real" and not bots. Yoa claimed his Twitter and Instagram followers are authentic.