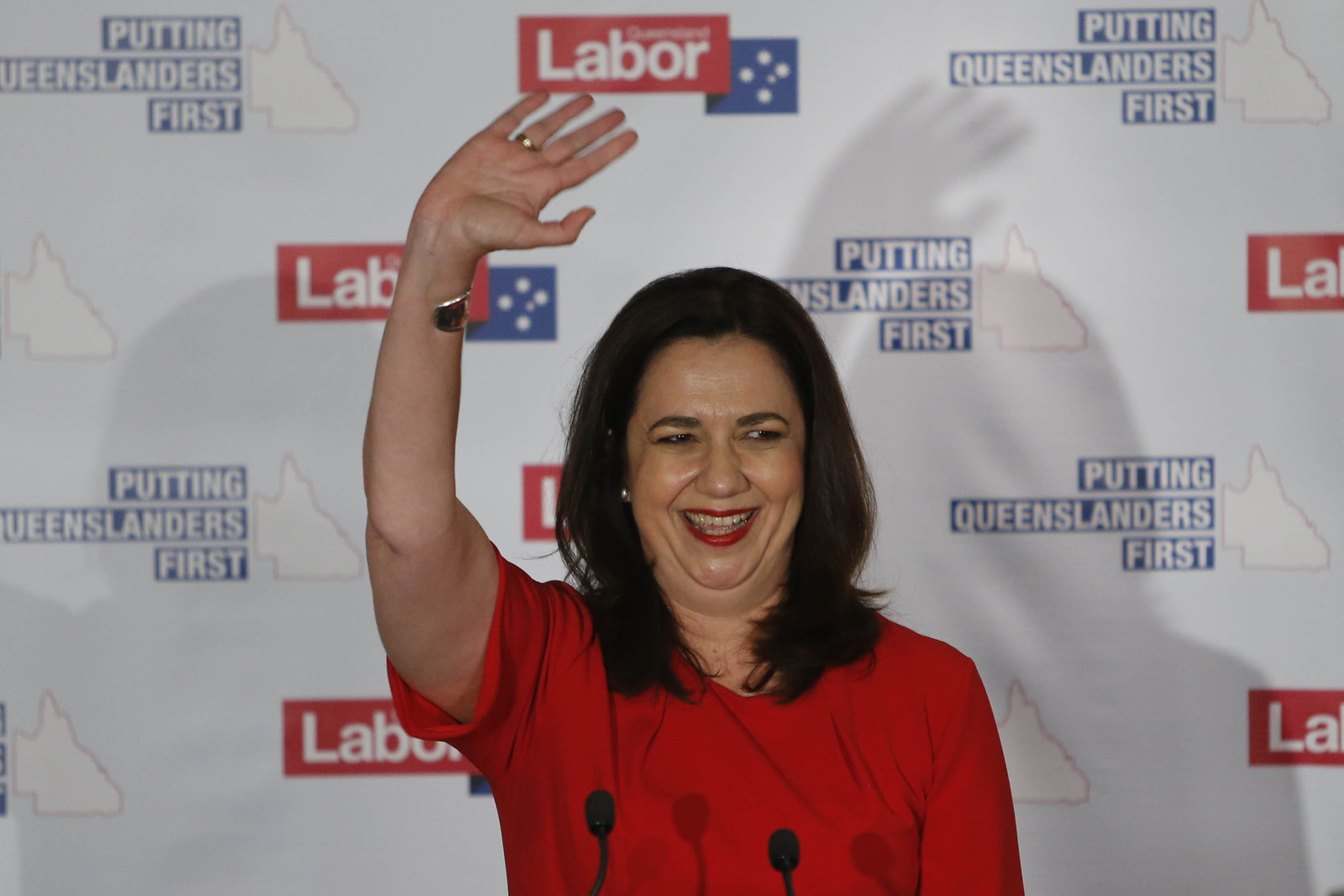 Despite predictions that One Nation's vote in the Queensland state election would send "shockwaves" through Australian politics, the party has so far failed to win any seats.
Labor is close to securing a second term in government.

As of late last night, the ABC had projected that Labor, under premier Annatacia Palaszczuk, had won 43 seats, while the Liberal and National Party had won 38. Katter's Australia Party had secured 2 seats, and there were 10 still undecided.
Queensland has a unicameral parliament, and Labor would need to secure 47 seats to govern with a majority.
On Sunday, ABC's election analyst Anthony Green said that Labor was now predicted to get 48 seats – enough to govern in its own right.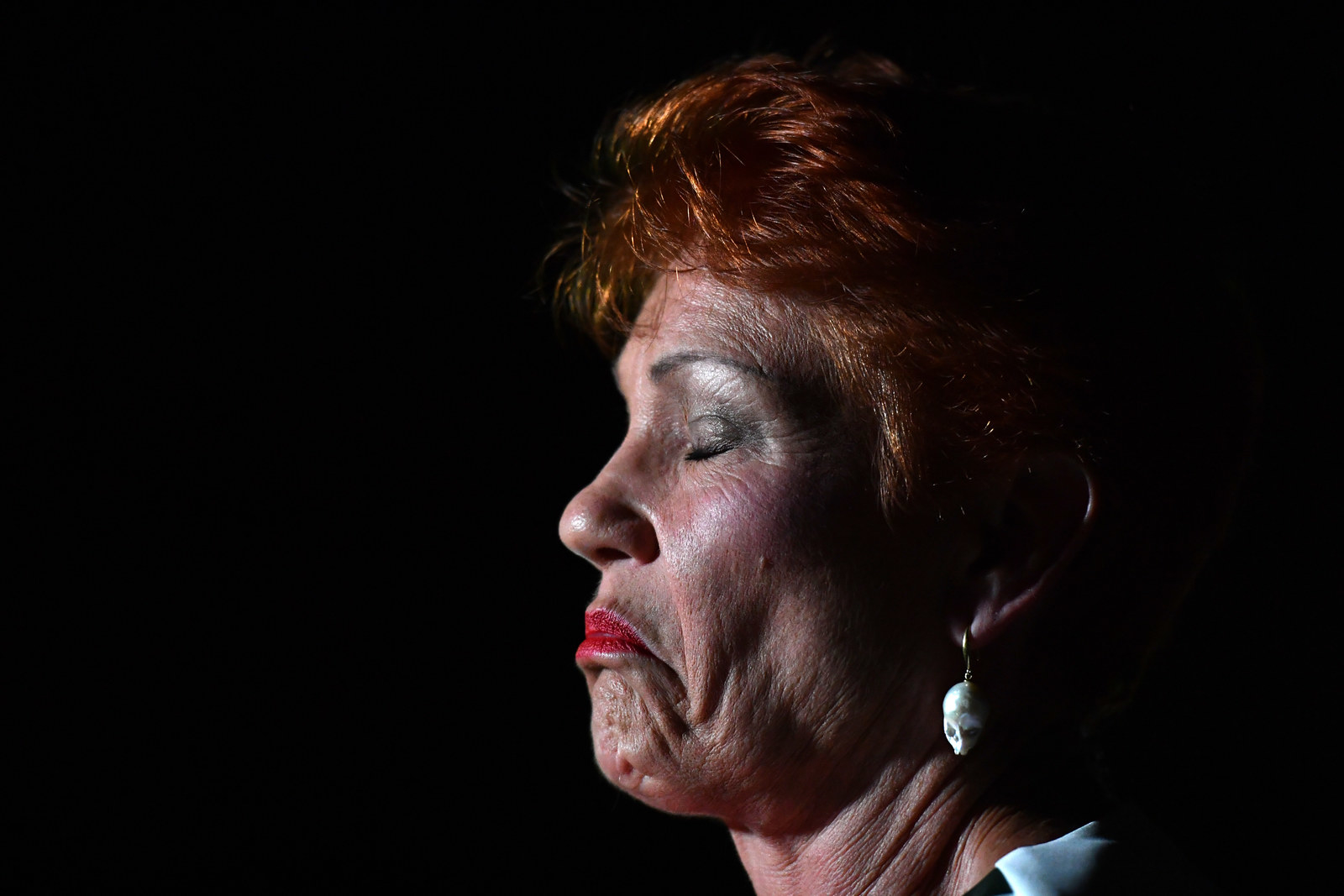 Despite heavy campaigning across the state in the "battler bus", One Nation pulled about 14 percent of the vote across the state. It polled stronger in regional Queensland, but it has not yet been enough for the party to win a seat in its own right.

One Nation state leader Steve Dickson was unsuccessful in keeping his seat of Buderim, and former One Nation senator Malcolm Roberts – who was contesting the seat of Ipswich after being forced out of federal parliament – also failed to win his contest. The incumbent, Labor MP Jennifer Howard, was safely returned.
Roberts last night said he had the "Senate in mind" for his future.

One Nation leader Pauline Hanson was predicting "shockwaves" for the party's result on Saturday morning, but by Saturday night, she admitted she was disappointed with the result.

Commentators had suggested that the party would likely win several seats, and would be king makers in the state. One Nation itself had been boasting for months that it would hold the balance of power for the government, and was setting out its agenda should it win a raft of seats outside of Brisbane.
Hanson said last night that the vote was an indication the party was here to stay, but she focused on the party's prospects in the federal parliament.

"I think this is a clear indication that One Nation isn't going anywhere. We are going to be around for a while yet," she said.
"In the vote we have got throughout Queensland... there is a great potential for One Nation to win Senate seats at the next federal election in Queensland."
The Greens recorded a 1.5% swing towards the party, sitting at 9.9% of the vote. The party had hoped to win South Brisbane or Maiwar. The ABC is predicting Labor deputy premier Jackie Trad will retain South Brisbane, while Greens candidate Michael Berkman is currently ahead in Maiwar.
Palaszczuk ruled out doing deals with minor parties in order to secure government. The LNP would have needed to secure almost all of the remaining seats in order to form government in its own right.
Opposition leader Tim Nicholls said last night that voters had voted to "shake things up" and neither party could call it a win.
Minister for resources and northern Australia Matt Canavan told ABC's Insiders on Sunday that the swing against the LNP and towards One Nation was what happened when the conservative vote split. He said that while it would be a "cathartic experience" for some voters, it wouldn't deliver results for Queenslanders.

Canavan added that he didn't believe that the result had implications for the Turnbull federal government.
"There was no real discussions of federal issues in this campaign," he said.

"Federal issues didn't get a look in."
Queensland has now moved to compulsory preferential voting, and the tight three-way race between the LNP, One Nation, and Labor in some seats has made it harder for election analysts to call on which way the preferences will flow and ultimately determine which party wins the seat.