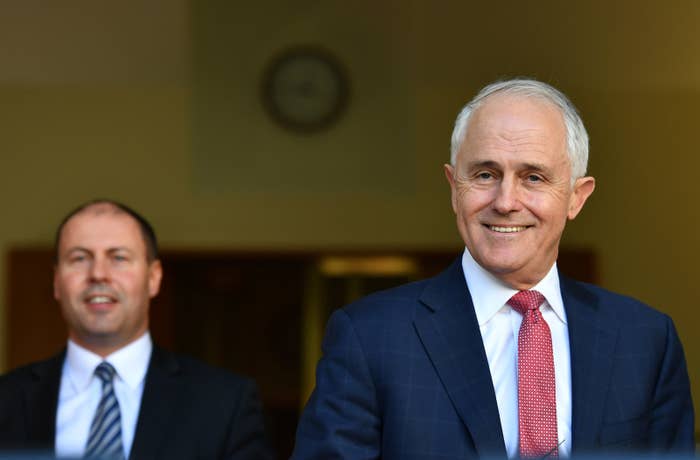 Prime minister Malcolm Turnbull has secured the support of the Coalition partyroom to forge ahead with the controversial National Energy Guarantee (NEG) policy, leading to rogue backbencher and former PM Tony Abbott to describe the policy as "merchant bankers' gobbledigook".

The NEG is a policy aimed at simultaneously cutting carbon emissions by 26% by 2030, and ensuring Australia has low cost, reliable energy.
After a two-and-a-half-hour joint Liberal and National partyroom meeting on Tuesday, the policy has survived, with just a handful of MPs reserving their right to cross the floor and vote against the legislation. Included in that group is Abbott and senator Eric Abetz.
A mooted backbench revolt failed, and the prime minister held a press conference shortly after the meeting to trumpet his success.
Abbott was annoyed that information about whether people were for or against the policy was leaked out of the partyroom to journalists during the meeting.
This included reports of MPs in marginal seats telling Abbott to "pull his head in", as well as the former PM telling the partyroom that the policy on getting prices down was "merchant bankers' gobbledigook".
The latter part was confirmed by Abbott in a press release shortly after the meeting, in which he warned that the overwhelming support for the policy in the partyroom was conditional on prices coming down.
The "merchant bankers'" line is being interpreted as a direct attack on Turnbull, a former merchant banker. In Question Time on Monday Turnbull said environmental policy failed when it was driven by "ideology and idiocy".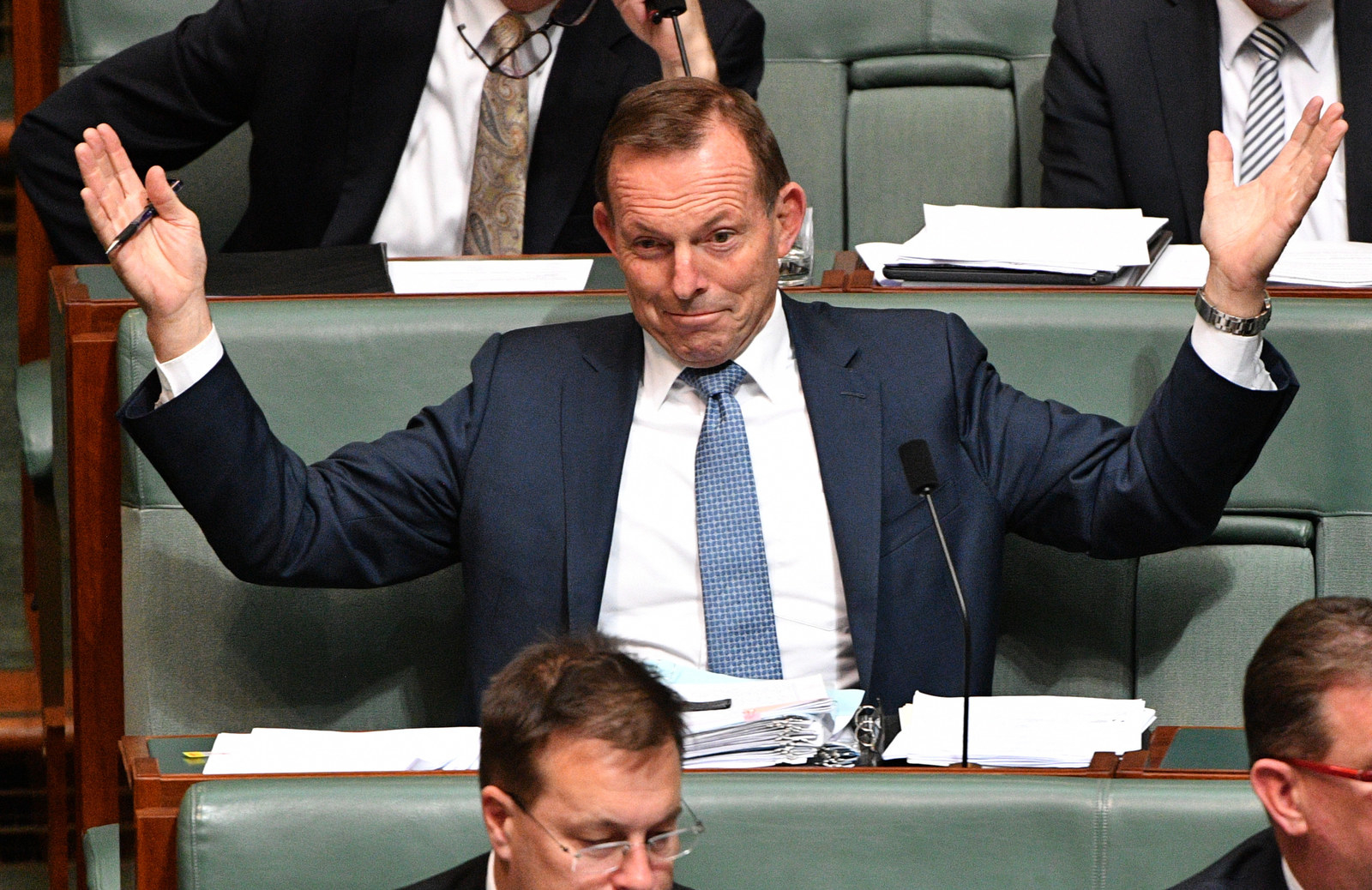 Turnbull said the legislation would be introduced into parliament this week or next. The states still need to sign off on the proposal, and environment minister Josh Frydenberg said a phone hook-up with the relevant state ministers would happen later on Tuesday.
Turnbull has called on the Labor party to support the legislation, but shadow environment minister Mark Butler has said Labor does not support the current emissions reduction target, and will argue for a 45% target when the legislation is debated in parliament.