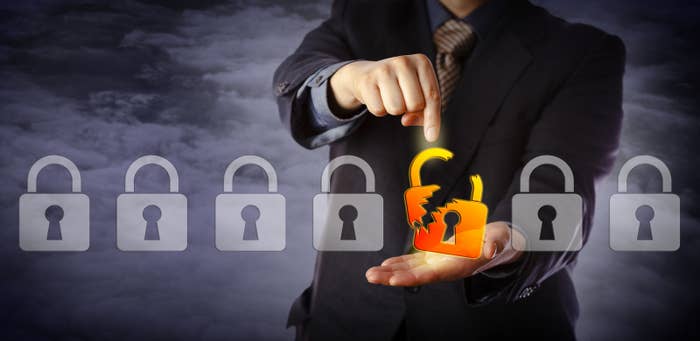 Lobby groups representing organisations including Facebook, Twitter, Amazon, Google, Telstra and Optus have banded together to oppose home affairs minister Peter Dutton's push to access encrypted chats.

As BuzzFeed News reported last month, while the nation's attention was on the strawberry crisis, Dutton introduced legislation into parliament that would force tech companies to remove security protections on devices, install malware onto some devices when asked, and help agencies build their own systems.
Law enforcement argues the powers are needed due to an increasing amount of people using encryption, and that encryption limits what law enforcement can access while investigating crimes.
The legislation was introduced into parliament just 10 days after submissions closed on the draft legislation. The speed with which the government decided to proceed has led to a coalition forming between tech and telecommunications companies and human rights and consumer groups, to call for the laws to be abandoned as currently written.
The Alliance for a Safe and Secure Internet includes lobby groups representing the likes of Telstra, Optus), Amazon, Twitter, Facebook, Google, Amnesty International and the Human Rights Law Centre.
The organisations are concerned that the government has been "reluctant to listen" to experts about the problems with the legislation as currently drafted.
Alliance spokesperson John Stanton said the legislation would give unprecedented power to law enforcement without proper oversight.
"The scope of this legislation sets a disturbing first world benchmark and poses real threats to the cyber security and privacy rights of all Australians," he said in a statement, adding that the government should go back to industry for feedback before pushing the legislation through parliament.

"Instead of trying to ram this legislation through the committee process and the parliament, the government needs to sit down with stakeholders, engage on the details and collectively come up with workable, reasonable proposals that meet the objective of helping enforcement agencies be more effective in the digital age," he said.
Last week the Department of Home Affairs began publishing more of the submissions to the public consulation, after initially only publishing a select handful the week before.
Employer organisation Ai Group told the department the legislation was so broad it wouldn't just capture tech companies or telephone companies but also any business that has cloud computing services, telecommunications services or other IT hardware.
The legislation would potentially cause customers to lose trust in business, Ai Group said, if businesses were being seen to compromise privacy or data protection on behalf of law enforcement.
Dutton's legislation will be reviewed by a parliamentary committee before being debated, but there is concerned that the review process will be limited to ensure it is passed in the limited sitting weeks before the next federal election (expected to be in May).