Jeremy Buckingham Is Quitting The "Corrupt" NSW Greens
Buckingham was asked to stand aside from the NSW upper house ticket at the upcoming state election, following sexual assault allegations.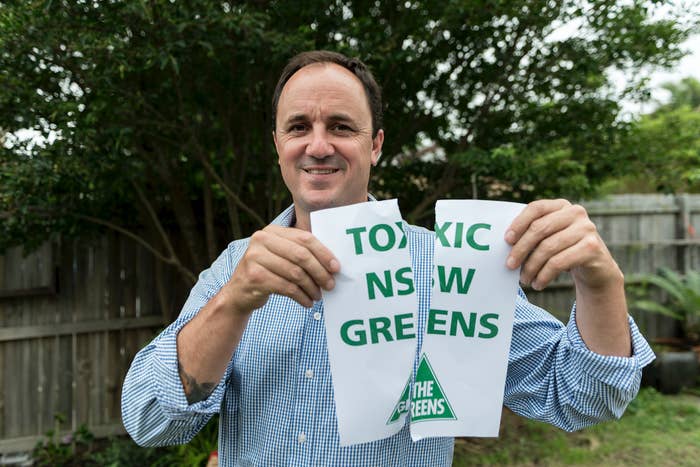 NSW Greens MP Jeremy Buckingham said he has "ripped up" his Greens membership and will contest the forthcoming state election as a "independent real green".

Buckingham has faced pressure to resign from the party for months over allegations he sexually assaulted a staffer. Buckingham has denied the allegations.
On Thursday he announced he would run as an independent, stating the Greens party in NSW is "toxic" and "corrupt" for trying to force him out.
Former Greens staffer Ella Buckland filed a complaint to the party in April alleging that in 2011, when she was 30, Buckingham walked up behind her outside his inner city Sydney home and put his hands between her legs, grabbed her aggressively on the vagina and then kissed her neck.

Buckland alleged the next morning Buckingham phoned her and threatened her employment with the party, a series of documents compiled in a Greens NSW workplace investigation and leaked to New Matilda in September showed.
The Greens referred the complaint to an external company, WorkDynamic, which wrote a report in September that recommended the party find there is insufficient evidence to substantiate Buckland's claim.
WorkDynamic recommended the Greens work with the Department of Parliamentary Services to improve induction, training and complaint procedures.
In November fellow Greens MP Jenny Leong gave a speech in NSW parliament where she called for Buckingham to resign.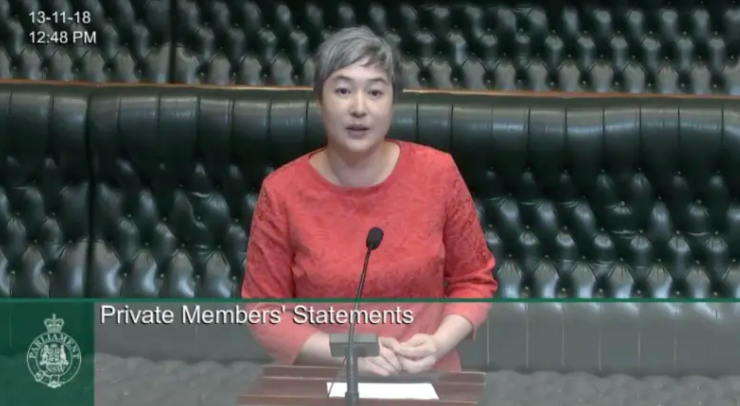 "Beyond what has been articulated by Ella Buckland about how Jeremy behaved towards her, I know there have been active volunteers who have stepped aside or resigned as a result of Jeremy's behaviours," she said.

"While we must continue to respect the presumption of innocence, this cannot be used as a shield to protect men's violence against women."

Leong was backed by newly-elected federal Greens senator Mehreen Faruqi. Buckingham had the support of fellow factional allies Cate Faehrmann and Justin Field.
In a press statement on Thursday Buckingham said he had legal advice that the Greens could not remove him from the NSW Greens ticket for the Legislative Council for the March state election, as Buckingham had already been preselected, but he intended to quit and run as an "independent real green".
He said he believes he will need around 100,000 votes across the state to get elected.
He said that if he is elected he would challenge the "NSW Greens' Marxist agenda".
"Parliament needs some rogue MPs like me to shake up the establishment," he said. "An establishment that serves the big end of town and has forgotten about real people and the real issues that matter," he said.