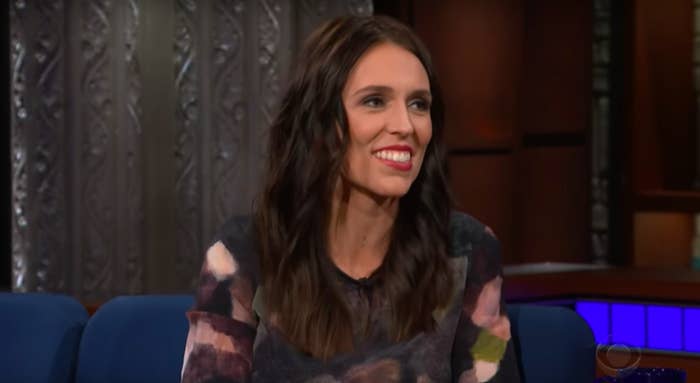 New Zealand prime minister Jacinda Ardern has revealed she tried out for a role in Peter Jackson's The Lord of the Rings trilogy, but missed out.

Ardern, who has been in New York this week at the United Nations, with partner Clarke Gayford and baby Neve in tow, appeared on The Late Show with Stephen Colbert on Wednesday, where she revealed that she lived close to where the J.R.R. Tolkien film trilogy was shot.
"I do find it slightly offensive that everyone thinks that every New Zealander starred in either Lord of the Rings or The Hobbit," she said.
"Some of us auditioned but weren't successful, okay? That's all I'm going to say."
When Colbert asked if that was true, Ardern laughed, replying "I did."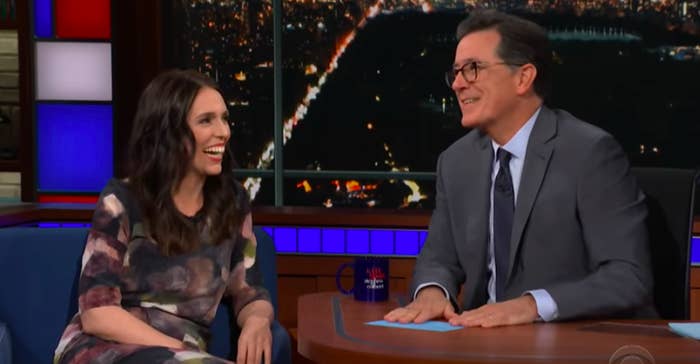 Ardern said Colbert, a longtime fan of the novels and films, would be invited to be a citizen of Hobbiton if he visited New Zealand.

Earlier this week US president Donald Trump was laughed at by officials at the United Nations when he said in a speech that his administration had "accomplished more than almost any administration in the history of our country".
Trump subsequently insisted that diplomats were laughing with him, but Ardern said that there were two laughs, a "spontaneous murmur" at his first comment, and then a bigger one with him when he replied with "I didn't expect that response".
"Are you trying to create a diplomatic incident right now?" Ardern asked Colbert.
Ardern said she was still attempting to get an exemption from tariffs on steel and aluminium Trump has imposed on the rest of the world, similar to the deal Australia has struck.
She said she had a brief encounter with Trump at a reception and raised the issue with him, but there was a distraction because Gayford "knocked over a flagpole".
In her speech to the United Nations General Assembly overnight, Ardern said younger generations now consider themselves global citizens, and increasingly borderless. She said that they wanted global responses to challenges such as climate change.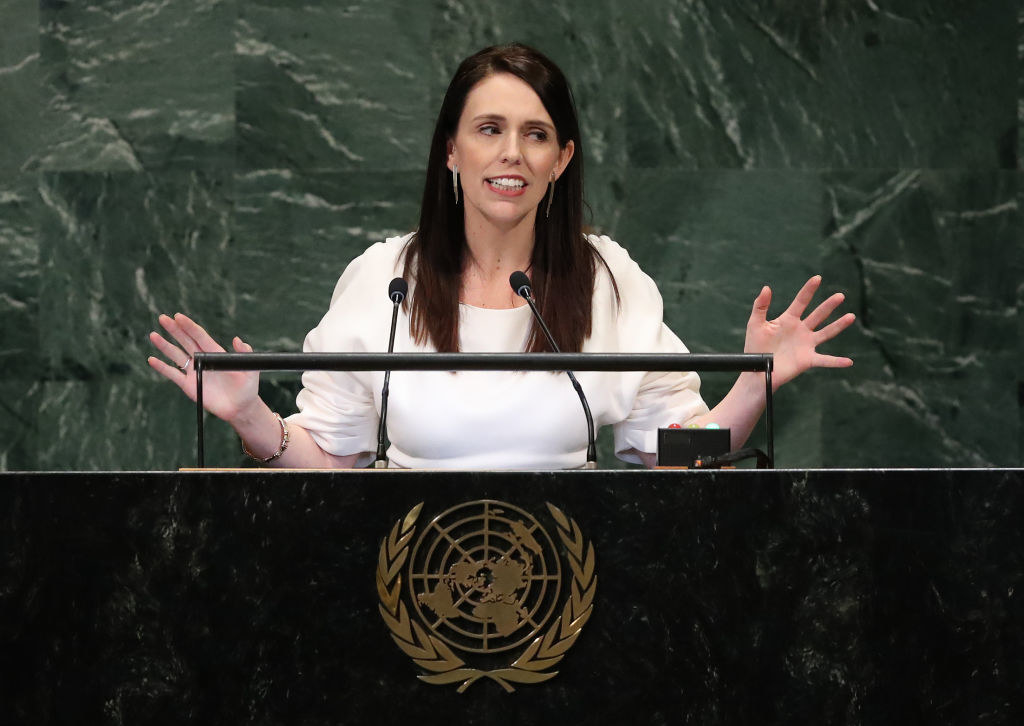 Although New Zealand only accounts for 0.2% of all global emissions, Ardern said that the country was determined to play its part, with a goal of 100% renewable energy by 2035.
Ardern said that in the challenging times facing the world, what is needed is kindness.
"In the face of isolationism, protectionism, racism — the simple concept of looking outwardly and beyond ourselves, of kindness and collectivism, might just be as good a starting point as any," she said. "So let's start here with the institutions that have served us well in times of need, and will do so again."
Ardern noted she was the third female prime minister New Zealand has had, and said it was surprising that the world at this stage still needed to recommit to gender equality.
"I for one will never celebrate the gains we have made for women domestically, while internationally other women and girls experience a lack of the most basic of opportunity and dignity," she said.
"Me Too must become We Too. We are all in this together"