New Zealand Labour leader Jacinda Ardern has said that at just 37 years old, she won't be a "politics as usual" prime minister should her party form government after Saturday's election.
As Kiwis prepare to head to the polls, Ardern told BuzzFeed News in a live interview on Twitter on Monday that her relatively young age in the world of politics meant she brings something new to the table.

"I approach things differently," she said. "I am quite collaborative in the way I want to do things.
"I don't want to bring politics as usual, so there is some benefit to the age and the experience I bring to the table as well."
Ardern also said she had been in politics for nine years, and that the Labour team is made up of experienced politicians.
New Zealand Labour is up against the incumbent National government and its relatively new leader Bill English, who took over from the former prime minister John Key in December last year. National is seeking a fourth term in office.

Since Ardern took over as leader about six weeks ago, Labour's rating in the polls has sky-rocketed. Ardern said she thought the party was close to winning, but that it depends on how many people turn out to vote. Voting is not compulsory in New Zealand.
"You've got to back yourself," Ardern said. "I know it is close though, I know that every vote is going to count. I've had this view that if we can lift turnout, then I think we can change the government."
Ardern said Labour would push to make it easier for people to access medicinal cannabis via a doctor's prescription rather than allowing people to grow it themselves.
"Our focus at the moment is making sure that those products that have been widely tested are more easily available," she said.
Labour would not be campaigning to make recreational cannabis legal in New Zealand, but Ardern said that she does not think people should be locked up for possessing the drug.
New Zealand Labour plans to cut annual immigration levels to the country by up to 30,000. Ardern said Labour was still aiming to double the refugee intake, and that the policy was about addressing infrastructure and congestion issues in Auckland.
"For us the discussion is only being had because we haven't done enough to build the infrastructure in Auckland," she said. "It is really an Auckland conversation. It's not about picking a number, it's about getting the settings right."
Ardern said that she had no plans to remove the GST from tampons in New Zealand, because there was no guarantee retailers wouldn't just put up the price, but said she was keen to look at making it easier for people on low incomes and students to access tampons.
New Zealand Labour also plans to introduce free tertiary education, but Ardern said that if the Australian government plans on charging New Zealand students as it does international students (with no HELP option) then a New Zealand Labour government would reciprocate.
"If Australia treats New Zealanders in Australia like international students, in terms of the way the fee regime works, then we will have no choice but to do that here," she said.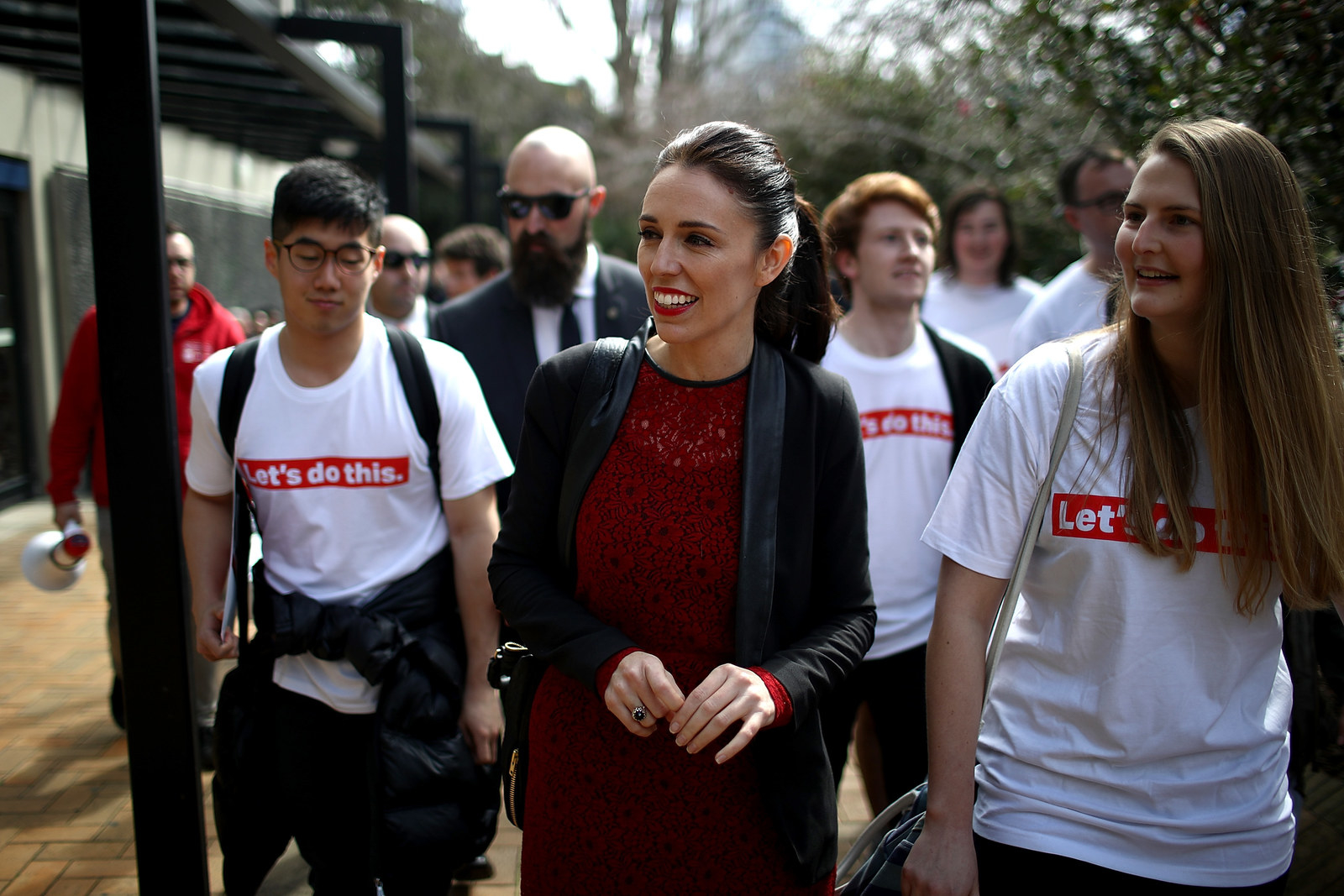 "I want to see that reciprocal relationship, particularly if we are bringing in free tertiary ed."

On the topic of Australia, Ardern said that despite reaching out to Australian foreign minister Julie Bishop following the stoush between the two countries over Barnaby Joyce's dual citizenship, she had not heard back.
"That offer [of a meeting] still stands," Ardern said. "I won't throw out my [phone number] here, just in case."

The relationship between Australia and New Zealand "goes beyond trade, it goes beyond sport, it goes beyond politics," Ardern said.
"[But] pavlova is ours, FYI."

As Australia debates whether two people of the same sex should be allowed to marry, Ardern said that the pro-marriage equality changes made in New Zealand in 2013 had only improved the country.
"I'd like to think there has been a collective buoyancy in New Zealand since marriage equality came in," she said.

"I think marriage equality is something we feel very proud of and once Australia gets there you will feel very proud too."