Here's Why People Who Are Unemployed Won't Get Any More Newstart Money
Treasurer Scott Morrison told BuzzFeed OzPolLive that for young people, the budget was about a job and lower taxes.
by
,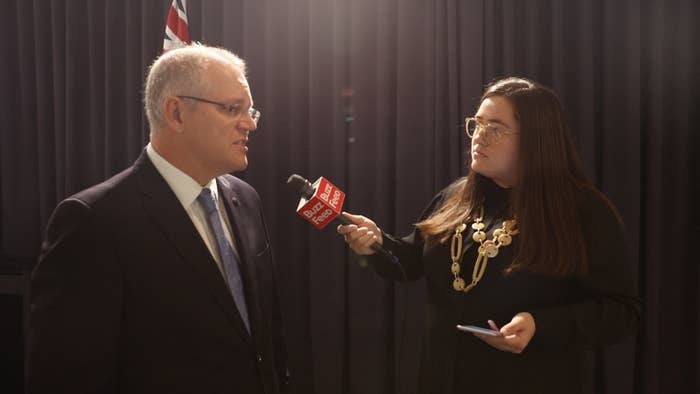 Treasurer Scott Morrison has rejected suggestions that people living on the Newstart unemployment allowance should get more than $40 per day.

"My priority is to give tax relief to people who are working and paying taxes," Morrison told BuzzFeed OzPolLive.
In Morrison's third budget, delivered last night, there were $140 billion worth of tax cuts for people with wages up to $200,000 per year, as well as pre-election sweeteners for seniors, but what was missing was an increase in the Newstart allowance.
Currently it amounts to $545.80 per fortnight for single people, which is around $40 per day. Many charity groups and even some business groups are calling for an increase in the allowance, but their calls fell on deaf ears.
Not even the controversy over Liberal MP and six-house-owner Julia Banks claiming she could live on the $40 a day was enough to convince Morrison that an increase in Newstart was a good idea.
"Getting people off welfare and in to work is the best welfare I can provide," he said.
The government has been accused of leaving out young people in its budget. Morrison disagreed, highlighting policies like improving Youth Allowance access for regional students moving away for university, and added that the tax cuts were designed for young people, too.
"What's in it for young people? A job, and lower taxes," he said. "There are a couple of things governments can do, and lower taxes is one of them."
Morrison also pointed to the government's controversial PaTH internship program as a policy for young people. BuzzFeed News has previously reported that some employers have been caught exploiting workers as part of the program.