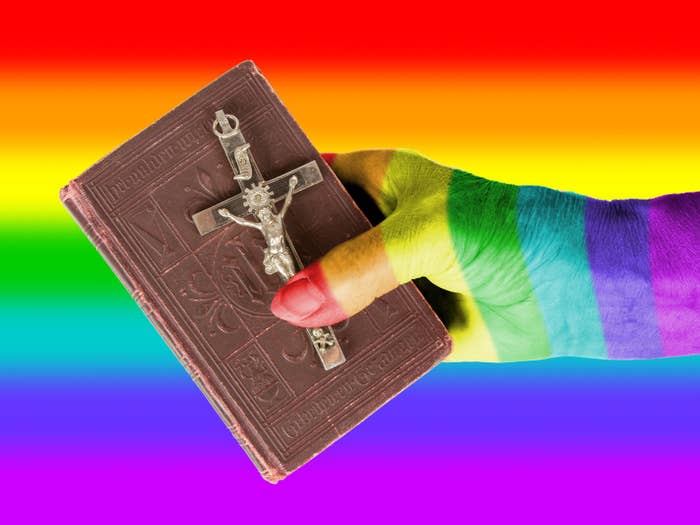 Labor's decision to back away from criminalising gay conversion therapy has been welcomed by survivors of the practice, and people who have been researching its prevalence in Australia.

BuzzFeed News reported on Monday that the party amended the draft party platform at national conference in Adelaide to remove calls to criminalise the practice of gay conversion therapy and other reparative therapies. Instead, the party would oppose "so-called 'ex-gay', 'reparative' or 'conversion' pseudo-therapies and their underlying ideology", and would "develop strategies to work with communities to prevent such harm and promote justice for the LGBTIQ people affected by them".

Rainbow Labor said the decision was made out of concern that criminalising the practice would drive it underground, and was made on the basis of expert advice.
A report released earlier this year by the Human Rights Law Centre (HRLC) with La Trobe University looked into the practice in Australia and abroad and found at least 10 organisations in Australia and New Zealand currently offering ex-gay and ex-trans therapies.
The report found that there had been a decline in professional ex-gay services, however the ideology underpinning the notion of someone stopping being gay or trans was "mainstreaming" into conservative Protestant churches, where they claim LGBT people are welcomed, but still publicly proclaim that a change of sexual orientation is possible.
It also found that while there are many laws in Commonwealth and state books that infringe on religious activity where that activity causes harm (such as child marriage, or withholding medical care), it needed to be balanced with people's right to autonomy. The report's authors found that people should be free to seek out informal counselling in religious organisations (separate from regulated conversion therapy) even if they are risking their own harm.
The report recommended the federal government's role to clamp down on the practice should be regulating counsellors who are currently marketing themselves as Christian counsellors without any training or oversight. It also recommended school chaplains, funded by the federal government, be prevented from practicing conversion therapy.
But most of the recommendations on banning the practice were left to the states. The report recommends states pass legislation to prohibit conversion therapies, as well as criminalise any attempt to remove people from Australia for the purposes of conversion therapy.
The decision by Labor to move away from criminalising has been backed by the HRLC director Anna Brown, who said that support for survivors should be the focus, but said strong laws should also be part of the public response.
"From the 1990s we've seen conversion ideology mainstreamed within Christian churches and become a broader model of spiritual healing for so-called sexual brokenness," she said in a statement.

"These increasingly pervasive and less formalised models of conversion activities need to be tackled with a multi-faceted approach combining legal regulation, targeted education, awareness raising within faith based communities, and specialised support for survivors," Brown said.
Chris Csabs, one of the people behind a recent survivors of conversion therapy statement, said it was important to recognise that the ideology behind gay conversion was also harmful, not just the so-called therapies aimed at stopping people being gay.
"We hope that the ALP will adopt the strategies in both the [survivor statement] and the Human Rights Law Centre report, including civil penalties for gay conversion delivered in a formal context," Csabs said.

Rainbow Labor said the decision was based on the HRLC report, but the Australian Christian Lobby has also welcomed the move, and claimed credit for "single-handedly raising the alarm" about the issue.