Here's What We Know About Cambridge Analytica's Australian Operations
They're not here (really), but what they do is already part of Australian politics.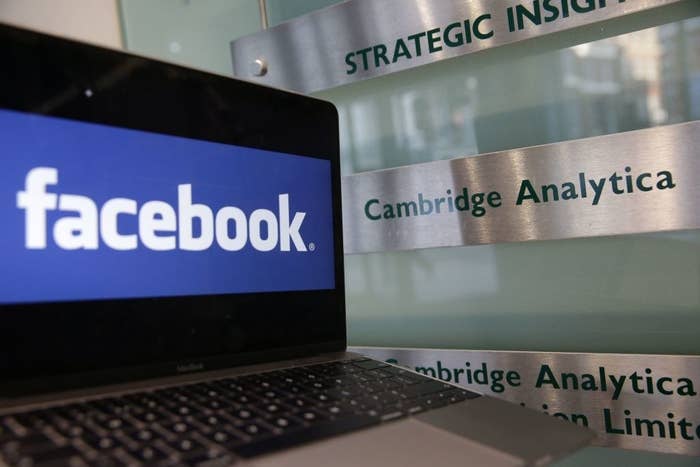 Ever since the news broke that Cambridge Analytica (CA), a psychoanalytics firm that aided US president Donald Trump's 2016 election win, had harvested data from 50 million Facebook users without their consent, curiosity about what presence the company may have in Australia has intensified.

On the weekend, it was reported that CA had exploited the access Facebook had granted to third party apps in 2014. It allowed CA to harvest not only the personal data of people who had allowed access to the app – such as a quiz – but the friends of that person.
Here's a timeline of how Facebook authorised and then blocked access to that data.
Much about CA's operation in the United States is known, but less is known about what the company is doing in Australia. In a secret recording published by the UK's Channel 4 this week, the new head of CA, Dr. Alex Tayler, boasted that the company's operations were moving into Australia.
Cambridge Analytica's local operations and engagement with Australia's political parties appears to be somewhat limited, however. Here's what has been able to be gleaned so far.
Cambridge Analytica was registered in Australia in 2015, and its headquarters were listed at the home address of a former used car salesman. Really.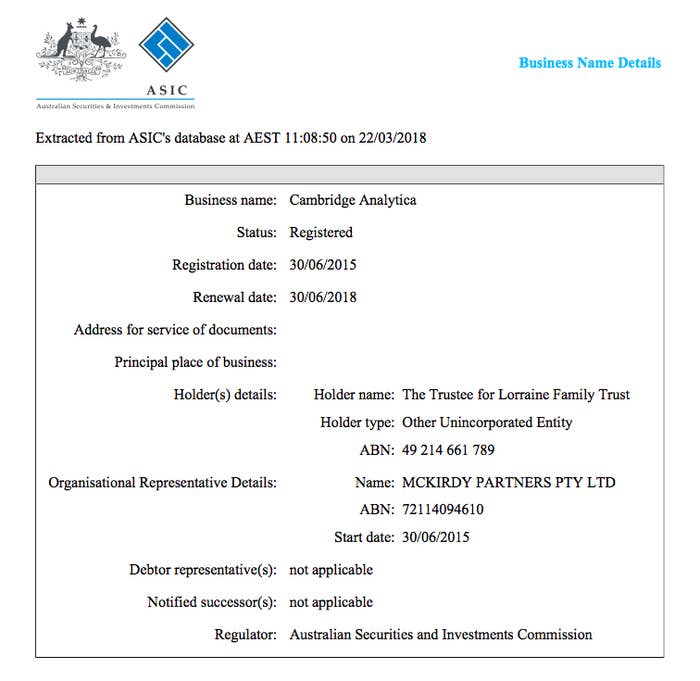 The company's name is registered in Australia by Lorraine Family Trust, at the home address of Allan Lorraine, who used to sell second hand Lexus cars. He's also published a book on sales.
He told the ABC that he is not political, and agreed to put his name up as the head of a parent company several years ago, with the prospect of selling people and their data to his clients.
Cambridge Analytica also registered a local website. CA-Australia.com doesn't work but the firm still owns it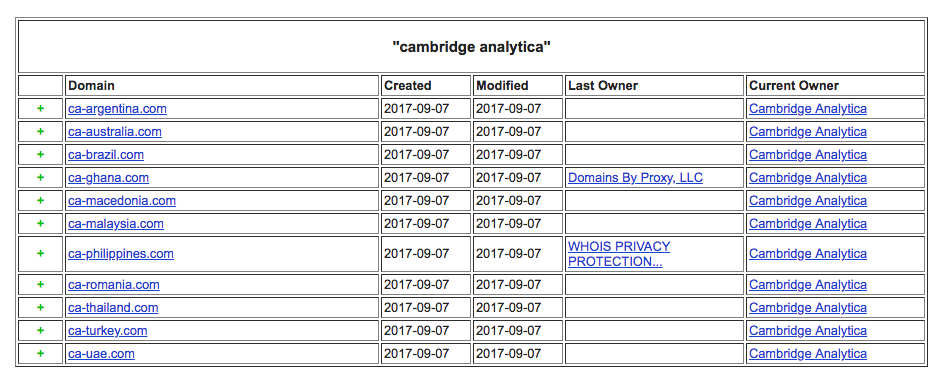 The company met with Australia's major conservative party, the Liberals, in 2017.
In March of that year officials from the Liberal Party of Australia, currently in coalition government, met with then CEO Alexander Nix, and the CA team, while Nix was in Australia for a data analytics conference, according to a Reuters report.
SBS reported that the firm met with government minister Dan Tehan when he was responsible for cyber security. Tehan's office said it was a private dinner and one he did not attend in his capacity as a minister.
It appears that CA didn't get very far in Australia.
Both Labor and the Liberal Party are on the record as saying they haven't engaged the services of Cambridge Analytica in Australia. The firm also says it hasn't had any major clients in Australia.
BuzzFeed News also asked the Australian Conservatives whether the party had spoken to Cambridge Analytica or employed its services, but did not hear back.
The Australian privacy commissioner is looking into it, and so is the competition regulator.
The office of the Australian privacy commissioner, Timothy Pilgrim, released a statement confirming that he is looking into it: "I am aware of the reports that users' Facebook profile information was acquired and used without authorisation. My office is making inquiries with Facebook to ascertain whether any personal information of Australians was involved."
The Australian Competition and Consumer Commission has also flagged it could examine CA as part of its inquiry into the impact of social media on the media industry.
Australia's privacy law exempts political parties.
Political parties, MPs, and volunteers for political parties, are exempt from Australia's privacy laws. This means they are not required to comply with the same rules that govern how everyone else can use, and handle, the private data of Australian citizens. In particular, openness and transparency around the use of the data, and allowing people to correct incorrect personal information held on them.
For political parties, this generally just relates to the electoral roll information they have in order to determine how to target voters in each electorate.
The major parties argue that this exemption is needed because it "facilitates the effective communication of the policies, ideas, and visions which underpin our democratic process," the Australian Labor Party said in response to an Australian Law Reform Commission report in 2008.
Privacy commissioner Timothy Pilgrim said in a statement to BuzzFeed News that he believed that the law should be reviewed.
"I believe the political exemption should be reconsidered to determine whether it remains appropriate in the current context and environment. The data environment has significantly changed since the introduction of that exemption in 2000," he said.
And they're already all up in your business.
Every political party has an electoral roll database, but how parties use your personal data is becoming much more sophisticated.
At last weekend's South Australian election, the Liberal Party admitted to using the Koch brothers-owned i360 data organisation to aid campaigning across the state.
According to The Australian, one Liberal MP said the i360 app included a breakdown of age, gender, voting intentions and policy interests.
This data is then used by volunteers and campaign staff going door to door to pitch to voters.
On Sky News' election coverage on Saturday night, federal Liberal minister Christopher Pyne also indicated it could even say what your favourite football team was.
There's not much motivation to change the laws.
In the Senate on Wednesday, Greens senator Jordon Steele-John attempted to move a motion calling on the political parties to be upfront about their use of Cambridge Analytics, and to note the calls for the privacy law exemption to be removed.
Minister assisting the prime minister James McGrath said that the exemption existed to "facilitate the communication of policies to voters and the running of election campaigns" and the government didn't support the change.
Labor senator Anthony Chisholm said Labor did not want to pre-empt the privacy commissioner and ACCC investigations.
CORRECTION
Liberal Minister Dan Tehan did not attend a dinner with Cambridge Analytica executives in his capacity as a minister. An earlier version of this post did not accurately reflect this.