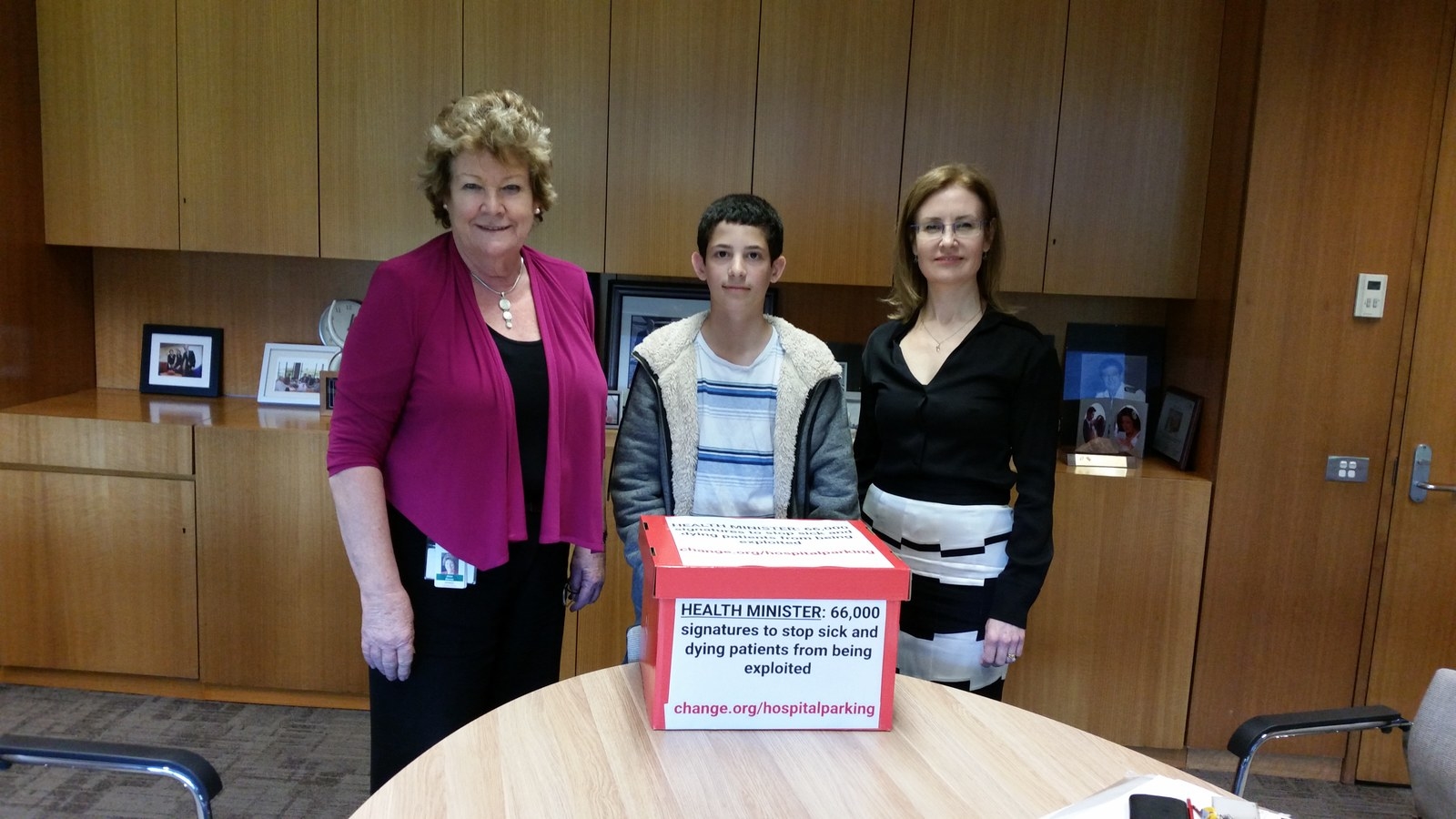 People often deride the rise of online petitions as a lazy armchair way of affecting change in public policy, but Change.org has provided data to BuzzFeed News detailing the most successful petitions in 2017 that led to, well, change.

The end of the "gay panic" defence in Queensland.
Father Paul Kelly was the parish priest at the Maryborough Catholic Church in 2008 when Wayne Ruks was bashed to death by two men in the church yard. The two men were ultimately given manslaughter convictions instead of murder convictions after they claimed Ruks had made "homosexual advances".
Queensland was one of two states that still had laws on the books allowing people to answer the lesser charge of manslaughter instead of murder by claiming that someone made a "homosexual advance" on them and they panicked in response. Kelly fought for the law to be removed.
"I've made it my mission to see this revolting law abolished - it belongs in the dark ages. I have no words to describe how offensive, harmful and dangerous it is that two of our governments uphold that a person can be panicked enough by gay people to justify murder," Kelly said in his petition.
Kelly's petition led to the Queensland government overhauling the law in March this year, but South Australia still has the "gay panic" defence.
Julie Barrow started a petition calling for incremental payments for car registrations in Victoria, and picked up 140,000 signatures.
In September, Victorian roads minister Luke Donnellan announced that the government would implement registrations of between 3 and 12 months to reduce the upfront cost to register cars.
Carly's Law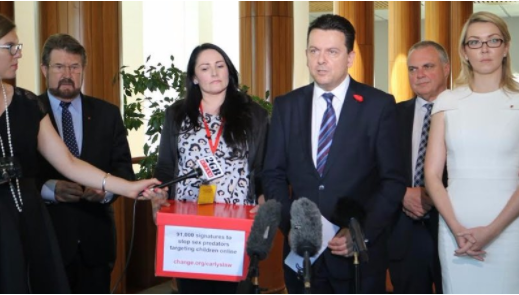 Fifteen-year-old Carly Ryan was murdered 10 years ago by a 50-year-old paedophile who pretended to be just 20-year-old musician on the internet to lure her into meeting him.
Carly's mother, Sonya Ryan, campaigned tirelessly for tougher laws to crack down on online grooming, and collected almost 99,000 signatures on her petition.

Prime minister Malcolm Turnbull responded earlier this year, with the government agreeing to legislation making it a crime for people to misrepresent their age to minors.
When she was forced to resign after discovering she was entitled to dual citizenship, NXT senator Sky Kakoschke-Moore said that getting Carly's Law in place was one of her proudest achievements in her short time in parliament.
Parking at hospitals.
Thirteen-year-old Gidon Goodman started a petition calling on the government to scrap parking fees at hospitals, stating his family had spent "thousands" on parking while he attended hospital for treatment for chronic illness.
After collecting over 70,000 signatures, Goodman appeared at a press conference with NSW premier Gladys Berejiklian in March where the premier announced that concession rates would be brought in as of July this year, saving some people up to $200 in parking fees per week.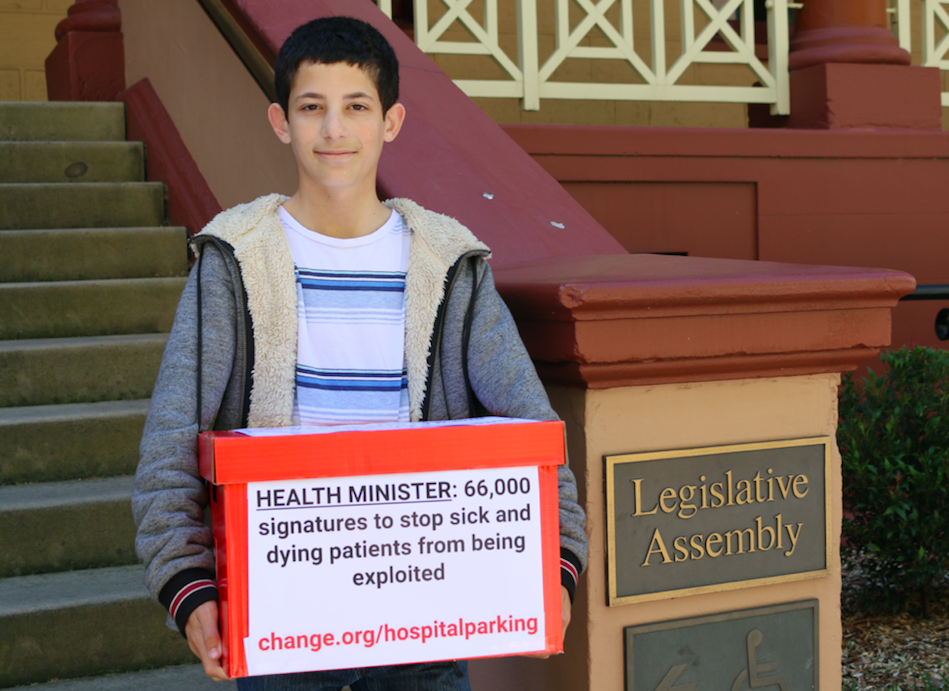 The petition with the most signatures was one calling for the government to legalise same-sex marriage. This petition collected over 330,000 signatures. The second and third most-signed petitions related to calling for justice for eight-month-old Evie, after her mother escaped a jail sentence for bashing her baby. The Project's campaign to end free plastic bags in supermarkets was in fourth place with 173,000 signatures.

Change.org said the top five issues that people signed petitions for were related to criminal justice, animals, health, environment, and human rights.