Here's How Hard It Is To Find An Affordable House To Rent In Australia
No properties in Sydney or Melbourne were affordable in March and April.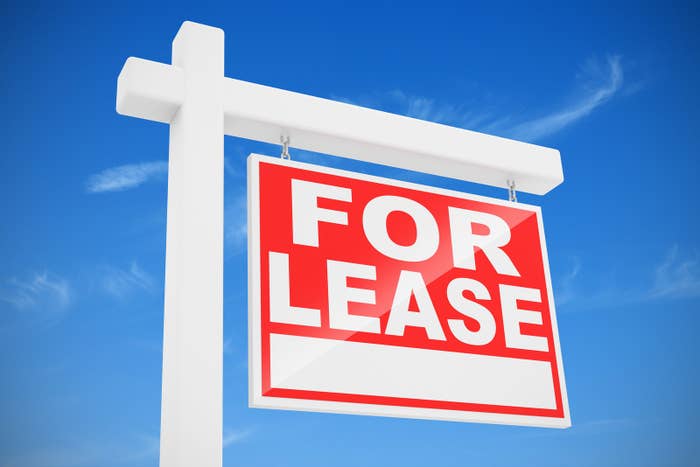 A study of over 67,000 properties listed for rent across Australia found just three were affordable for single people on Newstart, and none of them were in Sydney, Canberra, Melbourne, Adelaide, Darwin, or Perth.

The study, undertaken in March and April by charity organisation Anglicare Australia, found that of the 67,365 properties examined, people on the Newstart allowance of $580 per fortnight could only afford to rent three of the properties listed, in south east New South Wales, north Queensland and Tasmania.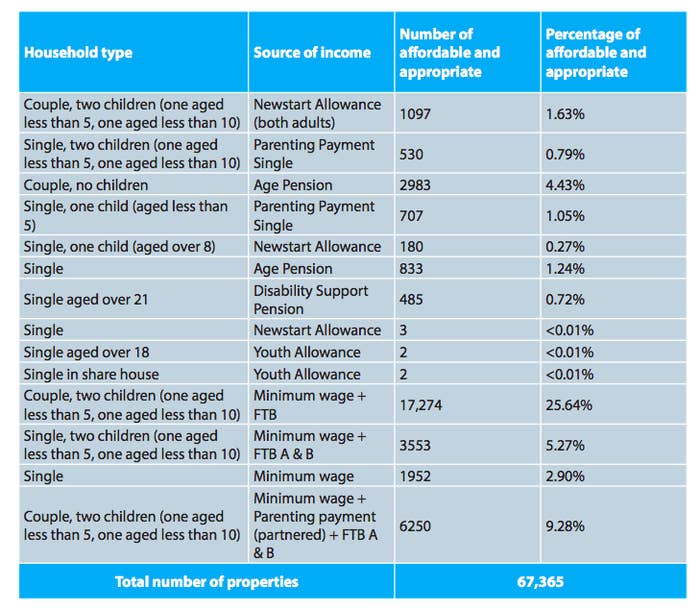 Affordable means consuming no more than 30% of a household budget.
There were just two properties affordable for those on Youth Allowance (aged under 18 and independent from their parents). For single people on the minimum wage, just 2.9% of all 67,000 properties were affordable; for couples on the minimum wage, it improved to 25%.
The situation was worse than just a year ago, Anglicare Australia CEO Kasy Chambers told BuzzFeed News.
"There are much fewer properties available for any of our household groups that we test," she said. "It's getting much much worse in Sydney and Melbourne and other capital cities, too."
Maddison, based in Yass in southern New South Wales, is 20 and was forced to move out of home after a domestic violence situation. She is now the primary carer for her 15-year-old sister and three-year-old son.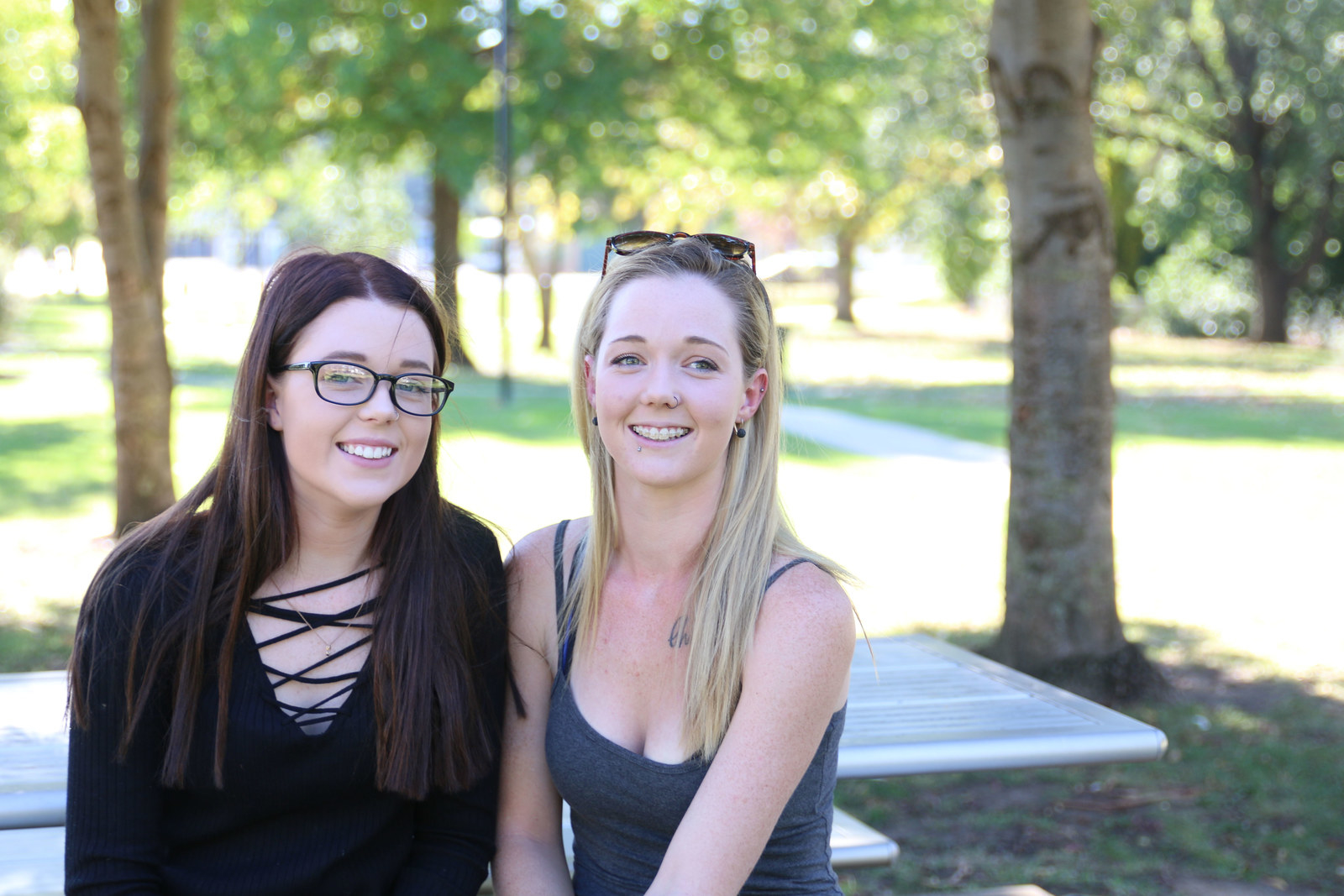 Maddison, who asked for her surname not to be published, has been working part-time while also caring for her sister and son, and said that hunting for a house to rent made it much harder.
"The biggest thing we struggled with was living in someone else's house for several months at a time," she said.
"We applied for 10 houses, all up. Some of them I didn't hear back from, most of them I got completely declined.
"It was almost a discrimination thing because I am a young parent, I'm single, it's just my income. It was all very 'you don't want to go with her, it looks like bad news'."
After months of looking, Maddison has now found a three-bedroom place in Yass, and she said the situation had improved immensely.
Sydney is still expensive AF, and Airbnb is making it expensive in Tasmania
In what will be no surprise to many people living in Sydney, the largest city in Australia is also the least affordable, according to the Anglicare report. There were no affordable properties for any of the household types examined by Anglicare Australia.

Outside of the major cities, Anglicare found that the growing gentrification in regional areas and the boom of Airbnb properties was also having an impact on rental affordability in places like Hobart, Chambers said.
"Tasmania has really got much less affordable in the last year," she said.
On the other hand, the end of the mining boom was easing rent prices in places like Gladstone and Rockhampton in Queensland, but generally not to the level for those on lower incomes or welfare.
Chambers said also that Anglicare had been able to track the road upgrades on the Pacific Highway in New South Wales and know where work was currently underway by which suburbs along the route currently had higher rent prices than the surrounding area.
Government housing policy doesn't reflect that people are renting for longer
Targeting negative gearing and capital gains tax and putting that money towards affordable housing was vital to improving the rental situation in Australia, Chambers said.
"It's undeniable that [benefit from negative gearing] is going not to building new housing or affordable housing, but to help people accumulate wealth," she said.
"Let's say you can still get negative gearing, but you must have rented your property on a longer lease, or you have rented it for social housing."
Chambers said that more and more families are renting and for a longer time period, and rental agreements don't account for this.
"We have rental strategies that are based on people passing through rental pretty quickly ... we believe we need to change the conversation around rental agreements," she said.
Tenants should not be evicted with no cause, she said, and tenants should be allowed to have pets and put posters up.
"The things that make a home a home," she said.
It's even more difficult for renting if you're under 18
Zane, who asked for his surname not to be published, is 17 and has been living out of home since he was 14. He was homeless for several months, tried to move back home in Canberra but it didn't work out.
"I got into the wrong crowd," he said. "I couldn't really come back to my parents' house. After that I had to go homeless."

He had been looking to find a place to live in Canberra, but couldn't sign a lease because he's under 18.
"I've been staying with friends and giving them money in the meantime," he said.
Zane said he wants to get into the building industry once he has finished his HSC and turns 18.
"When I don't have a place to go back to, it's really difficult," he said. "I can't go back to my house and just cool down after the day. I have to go to someone else's house."