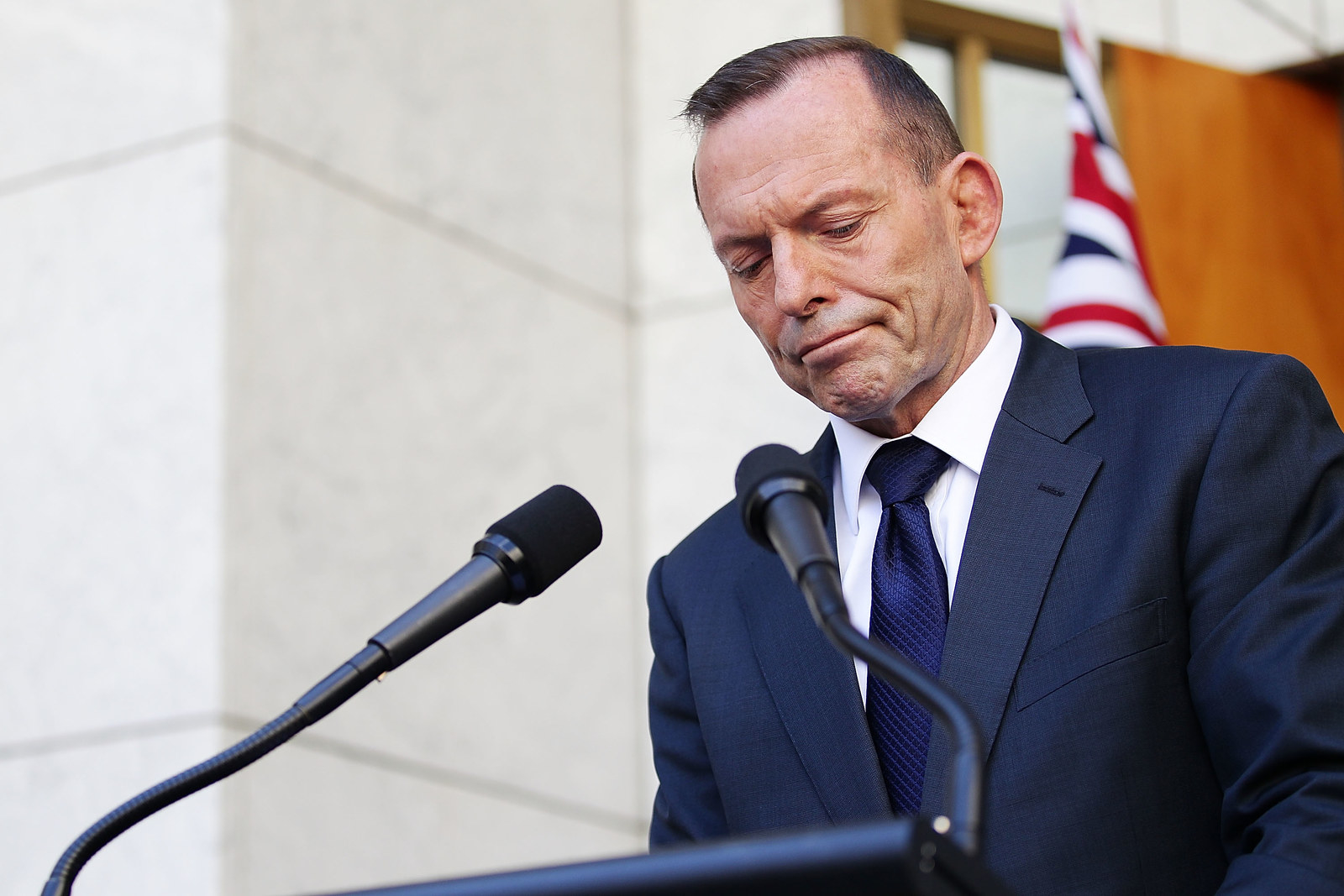 Two years have passed since Tony Abbott was the prime minister of Australia, and his successor, Malcolm Turnbull, has this week overtaken him in the number of days as PM.

Two years ago today, Abbott stood up in the prime minister's courtyard in Parliament House and uttered that now-iconic line that there would be "no wrecking, no undermining and no sniping" from him now that Turnbull was prime minister.
In the time since, Abbott has established himself as one of the more vocal backbenchers waving the flag for the conservative base of the Liberal Party.
In an interview with The Daily Telegraph, the former PM has revealed what he should have done differently to potentially save his prime ministership in 2015.
"I probably shouldn't have winked at Neil Mitchell."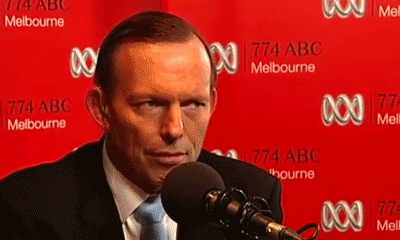 Tony Abbott actually winked at ABC presenter Jon Faine, not 3AW host Neil Mitchell. He winked in mid-2014 while taking a talkback call from a 67-year old pensioner who was telling Abbott that she worked on an adult sex line to make ends meet.
"I probably shouldn't have eaten an onion."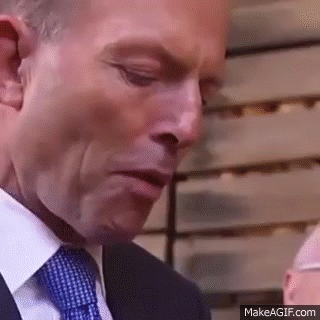 In March 2015, Abbott ate the raw onion, skin and all, while visiting a farm in Tasmania. Naturally, the internet melted down in response, and ever since Abbott has been associated with the eating of unpeeled onions.
Footage even emerged of Tony Abbott eating an onion a second time.
Abbott also suggests he should have had a walking coach. In his 2012 Quarterly Essay on Abbott, journalist David Marr described the ex-PM's gait:
"He walks as though he has to will each leg forward. It's curious in a man who is so obviously fit. His face is skin and bone. He smiles but his eyes are hooded. The overall effect is faintly menacing, as if he's about to climb into the ring."
Abbott points to other mistakes he made as PM such as not investing in nuclear powered submarines; and his crackdown on politician entitlements, as it didn't instill public confidence in the government, merely annoying a lot of people in the Coalition party room (hello former speaker Bronwyn Bishop).
In an interview on 2GB radio yesterday, Abbott said he was "incredibly proud" of his time as prime minister but conceded that the night of the leadership spill (September 14, 2015) "wasn't a great day in my life."
As Australia marks two years without a leadership spill, could another be brewing?
Abbott said he'd been in charge of a truck as part of his volunteer fire-fighting duties in Sydney, and joked it was the only leadership position he had right now.

"Someone said to me yesterday, 'When are you going to be back in charge?' and I said, 'At the moment all I'm in charge of is this truck'."