Ahead of expected debate in parliament in coming weeks on whether there should be tight new rules around political advocacy for groups that accept foreign donations, charities in Australia are arguing they won't be able to campaign for medical treatment, land rights, and overseas humanitarian issues.
The legislation before the parliament would require charities and other organisations that spend more than $100,000 per year on political campaigning to register as political campaigners.

The definition of "political campaigning" is broad. It includes any public views expressed on a registered political party, candidate, or MP; public expression on an issue that is likely to be part of an election; and commissioning an opinion poll or research relating to an election, or voting intention.
Charities falling under this new class of political campaigners will need to register with the government, and ensure that funding received from foreign donors is not used as part of any campaign about an issue that might be deemed political.
A parliamentary committee in April recommended narrowing the scope of what could be considered "political campaigning" to just those attempting to influence voters, but charities say that they would still be caught up by the legislation.
Charities have revealed exactly what might be at stake, in a move to try to prevent the legislation from passing in its current form.
These are some of the things they're worried Australia will lose:
1. Advocating for new medicines such as Hepatitis C treatment.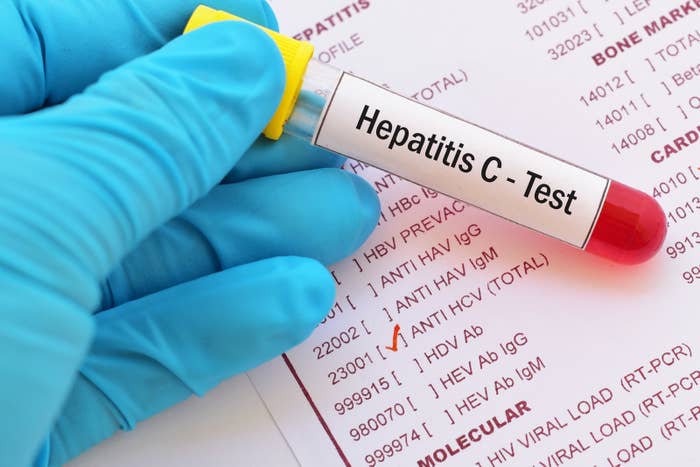 The Burnet Institute lobbied the government to include new treatments for Hepatitis C on the Pharmaceutical Benefits Scheme. The government agreed, and it was listed on March 1, 2016. But the institute had received $3 million from a US-based pharmaceutical company to fund the research program that was used to assess the treatment.
"The proposed new legislation risks undermining important international medical research partnerships, and critical health promotion activities, which benefit the Australian and international community," the Burnet Institute said.
"Limiting internationally-funded organisations such as Burnet from engaging in lobbying and public debate on critical and sensitive public health issues will have widespread implications for the advancement of medicine and the efficacy of the health system within Australia."
2. Fundraising during bushfire season.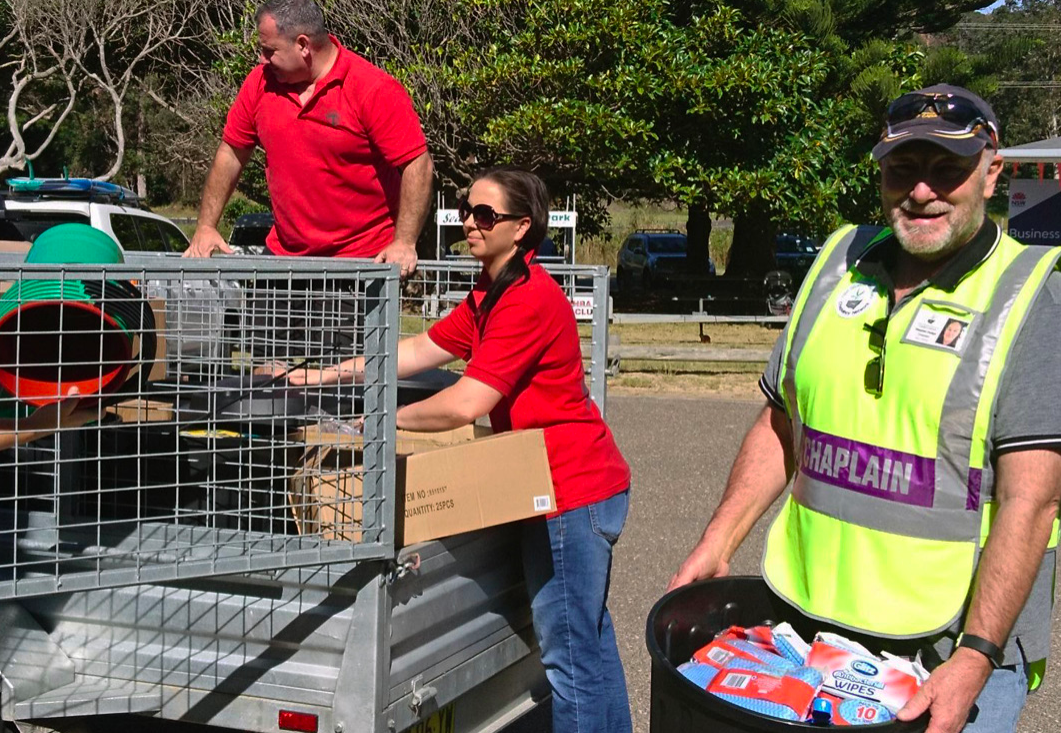 Anglicare Australia has warned that the strict requirements on donor disclosure would mean that when Anglicare puts out donation appeals, it would have to make sure that it obtained paperwork from donors to make sure they're Australian.

"Fundraising online, and traditional ways of fundraising like passing around a donation tin at a church event, will become much harder," Anglicare Australia said. "This will reduce the amount of money can be raised across the board."
3. Fighting for Aboriginal land management.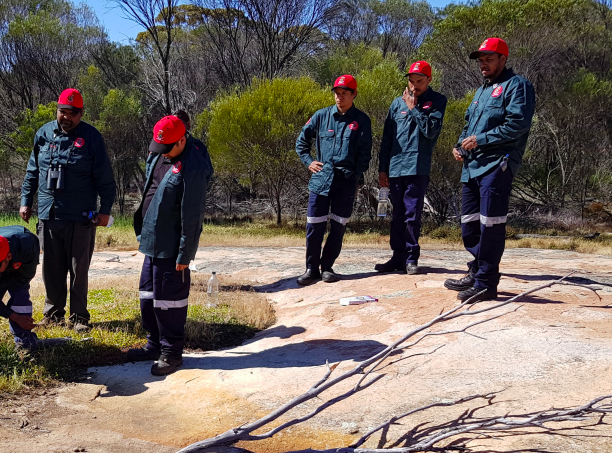 Indigenous rangers in Western Australia have been lobbying the government to keep the land management programs that pays Indigenous Australians to work on the land. The program is widely viewed as a success, including by the government's own independent review, but the organisations that manage the rangers and land management programs also need to ensure the funding remains.

Several of the people involved in the program have flown to Canberra to argue for it remaining in place. The Pew Charitable Trusts, which supports the program, is based in the United States, and would be prevented from donating to support the land management program under the proposed legislation.
4. Protecting penguins.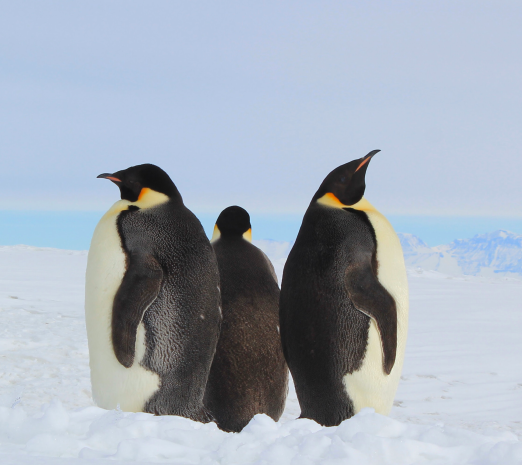 WWF Australia said a group of WWF organisations lobbied governments to establish the Ross Sea Region marine protected area. This limits the amount of fishing in a 110,000 square kilometre zone in Antarctica and the Southern Ocean.

But to get this established, the organisations needed to advocate to a range of countries, meaning lobbyists and the funding for that advocacy came from a range of international locations. This sort of advocacy would not be possible under the proposed legislation, they said.
"The conservation needs of the Southern Ocean cross borders, as do international management efforts," WWF Australia said. "Protecting these unique ecosystems will require collaboration from countries including Argentina, Chile, UK, Germany, Netherlands, Australia, New Zealand, Russia, Norway and potentially China. It will also require cooperation between scientists and conservation groups from many of these countries, made possible by international philanthropy."
These are the things charities want changed in the legislation:
1. Allow charities to use funding, including that taken from overseas sources, for issues-based advocacy.
2. They want the legislation to be clear in the difference between advocating on particular issues, and arguing for or against a particular side in politics.
3. Remove the increased regulatory burden on charities that comes as a result of needing to comply with the proposed changes to donations and political advocacy law.
4. Donations not intended to be for political campaigning should not have to be publicly reported and the donors should not need to be registered.
5. More clarity around how the law would work so charities aren't confused as to what they need to do.
6. Allow charities to cooperate with each other on issues-based advocacy, even if they're not based in Australia or operated by Australians.
The principles have the support of Labor and the Greens.
Labor's shadow minister for charities and not-for-profits, Andrew Leigh, said that while Labor supports banning foreign donations, that should not come at the expense of cutting down the free speech of charities.
"The advocacy voice of charities and not-for-profits is not only the voice of the various organisations — it is the voice of every Australian who donates, volunteers or is a member of a charity," he said in a statement. "When the voice of charities and not-for-profits are threatened, so is our democracy.
"The Turnbull government's war on charities has to stop and the sector has now handed them the blueprint to do so."
Greens senator Lee Rhiannon said that all parties should agree that freedom of speech should be protected.
"These reforms must be consistent with freedom of speech and freedom of association," Rhiannon said in a statement. "These rights sit at the heart of our democracy and must be protected. Surely all political parties should be able to agree on such principles.
"If the Turnbull government continues to push its self-interest barrow it will just further alienate people from engaging in democratic processes."

If Labor and the Greens oppose the legislation, the government will need the votes of eight crossbenchers in order for it to pass.