Did You Get A Random Missed Call From Slovenia Or Belgium? This Might Be Why
It's a scam, and it is hitting lots of people in Australia right now.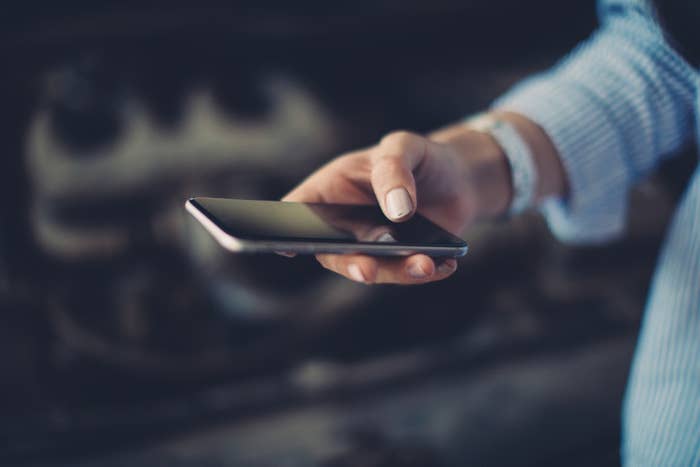 If you have received a missed call from Slovenia or Belgium in the past few weeks, you're not alone.

Users on Reddit and Twitter have reported receiving missed international calls from these locations in the past few days. The Australian Competition and Consumer Commission (ACCC) has received 2,000 reports of such scam calls in Australia in the last year alone.
The so-called wangiri scam (meaning one cut scam) operates by phoning a number and hanging up within one ring, or shortly after a person picks up. When the person returns the call they are connected to what is often a premium phone service, such as a sex hotline, or a scammer trying to get your personal information such as banking details.

"There's a constant level of these, but we do see spikes, and we do seem to be seeing a spike at the moment," said ACCC deputy chair Delia Rickard.
Not even the scam watcher was safe.
"Just after I did an interview on this yesterday, a phone call from Slovenia turns up on my phone."
The calls can come from a variety of countries including Slovenia, Belgium, the Ascension Islands, Chad, and a number of other countries in West Africa, Rickard said.
The scammers are thought to use a variety of methods to source phone numbers, and also use "robocalling" with randomly-generated numbers.
"It's also possible they buy lists, people have been previously scammed and [the scammers] have access to mobile phone numbers, and all sorts of phishing scams often result in the collection of a range of data on people, including their mobile phone numbers," Rickard said.
"Different methods are used by different scammers."
The scammers get their money via the interconnect fee for connecting a caller to the premium service, or often from the premium services themselves. Rickard said that the price people pay on their phone bills is usually from $8 to $10 if they call back, but sometimes can be much higher.
Rickard said last year the ACCC received 2,000 reports via Scamwatch from Australians who said they received variations of this sort of call. Rickard said the ACCC estimates that only around 5% of people affected by scams will report them to Scamwatch, meaning it could have affected as many as 40,000 last year.
The ACCC's advice is to not answer or return calls from international numbers if they are not expected, and if it keeps happening, to block the number.
If personal information, such as banking details, has been handed over to the scammer, then let your bank know, Rickard said.
She also said if people receive large fees on their phone bill as a result of this scam, they can sometimes get their telecommunications provider to waive the fee.
The scam can also be reported to the ACCC on the Scamwatch website.
Vodafone New Zealand last year said it was working with its global interconnect partners to get the Wangiri phone numbers blocked. Australian telecommunications companies have not given any indication they will follow suit.