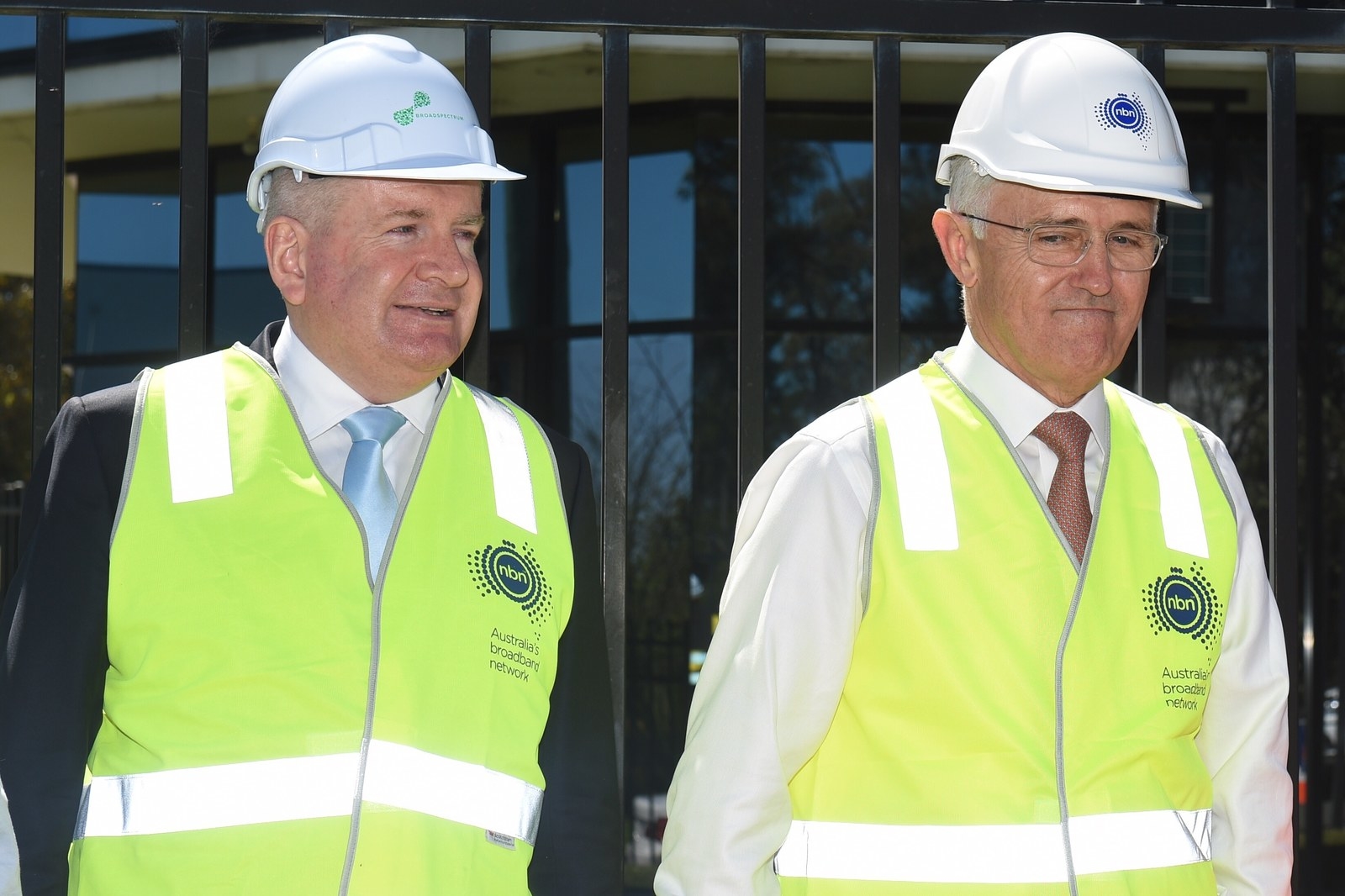 The government-owned company responsible for rolling out the National Broadband Network (NBN) hired a PR agency to find good news stories about the network.
NBN Co has been struggling with connection issues, which has resulted in a doubling of complaints to the telecommunications industry ombudsman in the last year, and the Australian Competition and Consumer Commission (ACCC) has been examining customer complaints around connection delays to the NBN.

In spite of all the complaints, NBN Co is looking for an upside. In a now-deleted posting on Sourcebottle – a service where journalists can put out a call for people to act as case studies in stories – Fuel Communications, a PR agency for NBN Co, sought people who'd had a "good experience with the NBN".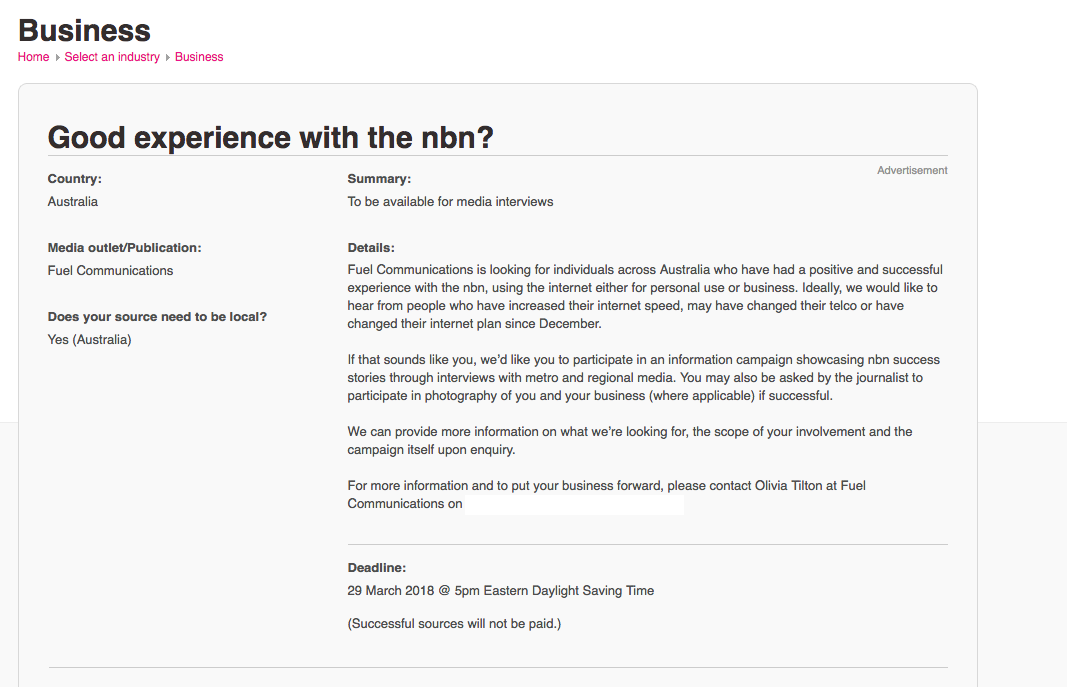 "Fuel Communications is looking for individuals across Australia who have had a positive and successful experience with the NBN, using the internet either for personal use or business," the ad stated. "Ideally, we would like to hear from people who have increased their internet speed, may have changed their telco or have changed their internet plan since December."

Those who sign up might be asked to participate in interviews with journalists.
"If that sounds like you, we'd like you to participate in an information campaign showcasing NBN success stories through interviews with metro and regional media."
BuzzFeed News has confirmed that Fuel Communications was recruited by NBN Co to find "good" case studies about NBN for use in public relations campaigns.
"We can confirm they were working for us on finding case studies," an NBN Co spokesperson said. "As you will understand we don't deal directly with end users – the retailers do – so we need to reach out to end users directly on these matters."
BuzzFeed News also sought comment from Fuel Communications.
NBN Co has previously caught the attention of ABC's Media Watch program after the Nine Network ran an hour-long advertorial put together by NBN Co about the wonders of the NBN. It was not disclosed as an advertorial until the end credits.
A report from the ACCC on Thursday found that for the most part, people on the NBN were getting the speeds they paid for.
It also found that just 5% of NBN customers were getting download speeds of less than 50% of what they were paying for. For ACCC chair Rod Sims, however, this was still too high.

"The results for some types of services are still lower than we would like, but the overall results go against the current wisdom that the majority of consumers and businesses are having issues with NBN speeds," Sims said.

Meanwhile, one NBN technology choice preferred by the PM is dragging down the average speed for everyone else. Fibre-to -the-node (FTTN), the technology that Turnbull decided would replace the vast majority of the technically superior fibre-to-the-premises technology, was the biggest cause for concern for the ACCC.
"FTTN connections that could not support the maximum plan speed were a factor that brought down the average speeds overall," the ACCC said.
Looks like there are no comments yet.
Be the first to comment!