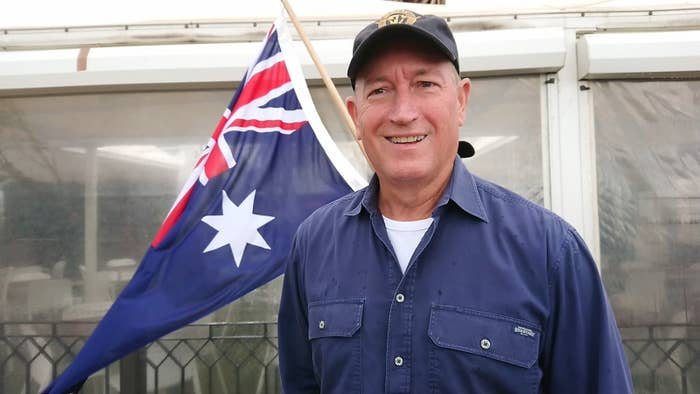 Independent senator Fraser Anning has said he would go to another rally similar to the far-right protest he attended in Melbourne on the weekend, and claimed he wasn't associating himself with anyone at that event.

Taxpayers will pick up the travel bill for Anning, a Queensland senator, who travelled close to 1,600km to Melbourne to attend a rally organised by far-right extremist group United Patriots Front.
The rally on St Kilda Beach on Saturday protesting against so-called African gang violence resulted in three people being arrested, with hundreds of police officers keeping far-right protesters separated from a counterprotest.
Anning appeared at the rally with UPF leader and convicted criminal Blair Cottrell.
Several protesters at the rally were seen making Nazi salutes. Anning claims it was only "left-wing protesters" making such signs, but Nine reporters said it was people among the right-wing protesters making the salutes.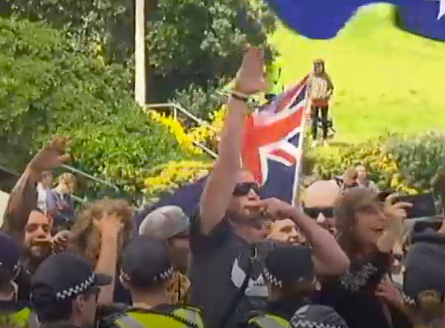 Anning told 3AW radio on Sunday evening that despite attending the rally he wasn't "associating" with anyone there.

"I wasn't associating with anyone in particular," he said. "I'm not part of any of those groups. I went down there to represent the people of Queensland who support me."
He said he would attend a similar rally in the future.
"I'm quite happy I went to the rally, I don't regret anything," he said. "If there's a group of hard-working Australians who want to organise themselves and complain about the situation in the country ... sure I'll go to those events."
Anning will charge almost $3,000 for flights and cars for the trip to taxpayers, claiming it as official business, according to Nine. When asked why taxpayers should pay for it, the senator responded: "Thank you very much for that, that's very kind of you."
Anning has been widely condemned by government ministers and the opposition for attending the rally, including opposition leader Bill Shorten.
"When you're siding with neo-Nazis, you're on the wrong side," Shorten tweeted.
Immigration minister David Coleman said the use of Nazi salutes was "abhorrent" and slammed Anning for attending.
"No sitting member of parliament should have attended such an event. It was an event that contained disgraceful, racist behaviour and it is absolutely morally wrong for that individual to have attended that event," he told reporters.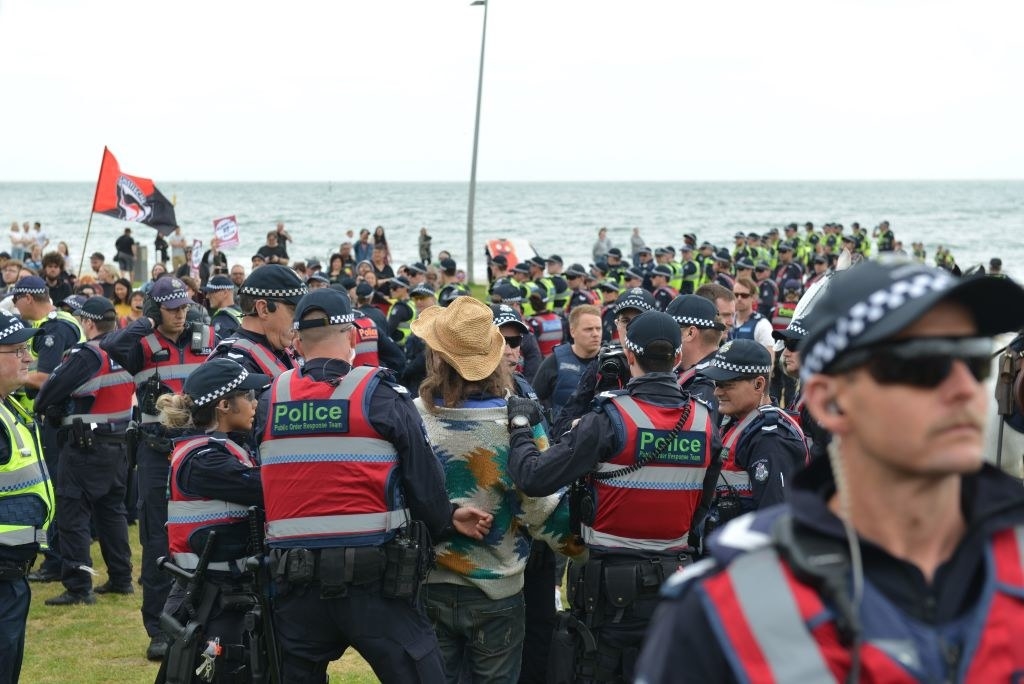 It isn't the first time Anning has attended similar events. In April and July, he attended rallies in support of white South African farmers. The event in July in Sydney was attended by far-right activist Lauren Southern.

Anning charged over $2,000 to taxpayers for flights in and out of Sydney around the time of the event. BuzzFeed News asked Anning's office if these flights were solely for the protest, but did not hear back by publication.
Anning has charged more to taxpayers for domestic flights in 2018 than most other crossbench senators. In the nine months of 2018 out to October, Anning's flights around Australia cost taxpayers $60,866. Just three other crossbench senators, all based in Western Australia, had costs above that.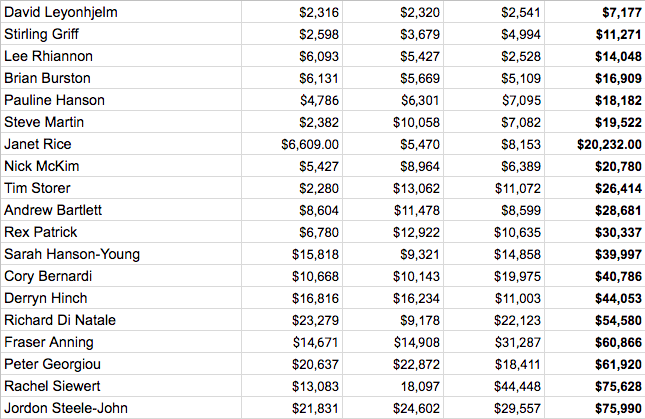 Anning was elected to the Senate after One Nation's Malcolm Roberts was declared ineligible under section 44 of the constitution due to holding dual citizenship with the United Kingdom.
He left One Nation and now sits as an independent after a brief and ill-fated time with Katter's Australia Party.
He has said he will form his own party before the next election and will need close to 400,000 votes in Queensland in order to retain his Senate spot.
In his first speech, Anning mentioned a "final solution" for immigration policy being a plebiscite on immigration. The speech was widely condemned.