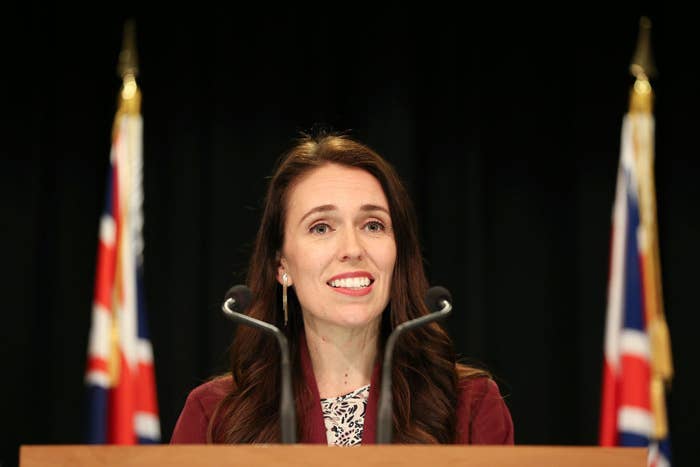 New Zealand prime minister Jacinda Ardern has announced she's pregnant and expecting her first child in June.

In a nod to her partner, Clarke Gayford's love of fishing, Ardern announced the news with a photo of three fishing hooks on Facebook.
"Clarke and I are really excited that in June our team will expand from two to three, and we'll be joining the many parents out there who wear two hats," the 37-year-old prime minister said.
"I'll be prime minister AND a mum, and Clarke will be the 'first man of fishing' and stay-at-home dad."
In a press release, Ardern said deputy prime minister Winston Peters will be acting PM for six weeks after the birth of the baby.
"Yesterday I met with deputy prime minister, Winston Peters, to share the news and to ask him to take on the role of acting prime minister for a period of 6 weeks after our baby is born," she said.
"As is the case when I am overseas, Mr Peters will act as prime minister, working with my office while staying in touch with me. I fully intend to be contactable and available throughout the six week period when needed."
Ardern said she was surprised when she discovered she was pregnant on October 13. This means the news came less than a week before Ardern formed a government, 26 days after Kiwis went to the polls.
Ardern said she was still focused on the job of being prime minister.
"From a personal perspective, I am so looking forward to my new role as a parent," she said. "But I am equally focused on my job and responsibilities as prime minister.
"While 2018 will be the year I become a mum, it will also be a year that the government finishes our 100-day plan, and starts pursuing all of the priorities that will build a better New Zealand. I look forward to leading that work, and having a slightly expanded family join me on that journey."

In a press conference outside her Auckland home, Ardern said she told Gayford over a Facebook video chat in October while he was away filming his fishing TV show, and Ardern was deep in negotiations to form government.
She revealed that it was not brought up in the course of the negotiations because it was too early in the pregnancy, but she said that the New Zealand public was aware of her and Gayford's intention to become parents.
When asked how she coped forming government while also suffering from morning sickness, Ardern replied "it's what ladies do".
Ardern acknowledged her unique position, but said that many women have done it before.
"I'm not the first woman to multitask, I'm not the first woman to work and have a baby," she said. "I know these are special circumstances, but I know there are many women who have done this before I am."
Ardern said the timing of the announcement was because she was going to start showing.
"I had to announce eventually, there's only so long you can say you ate too many Christmas pies," she said.
Australian prime minister Malcolm Turnbull revealed he spoke to Ardern this morning before the announcement.
Shortly after Ardern took over as Labour leader prior to the election last year, she ripped into a radio host for asking whether Ardern planned to fall pregnant during her time in parliament.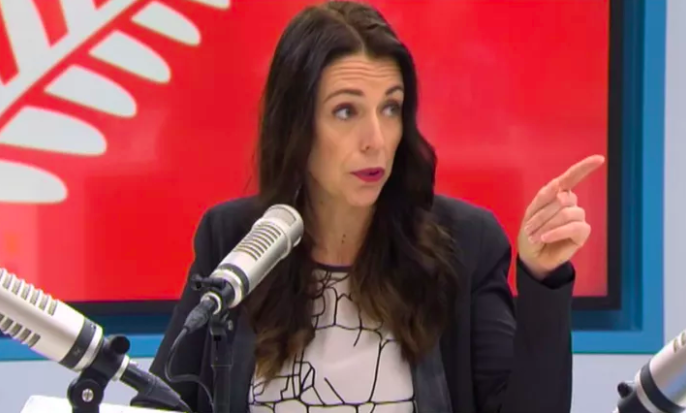 "For other women, it is totally unacceptable in 2017 to say that women should have to answer that question in the workplace," she said.

"That is unacceptable in 2017. It is a woman's decision about when they choose to have children and should not predetermine whether or not they are given a job or have got opportunities."
Ardern said at the time she was not predetermining any plans for children.