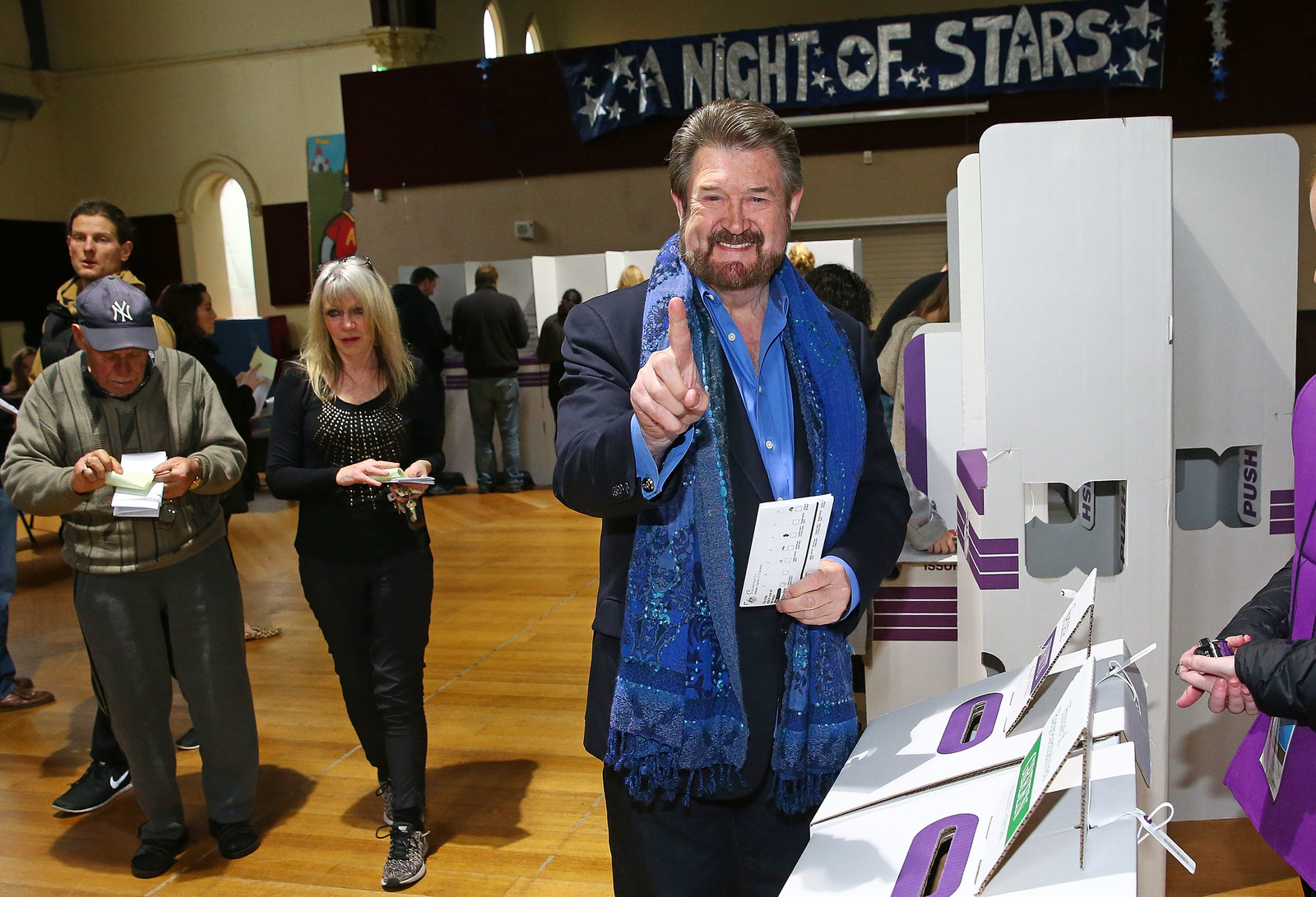 Justice Party senator Derryn Hinch is seeking legal advice from the solicitor-general over whether a social security card he received in the United States in the 1960s might have disqualified him from being elected to the Senate last year.

Hinch renounced his New Zealand citizenship before the election, but now may be caught up in the ongoing citizenship crisis plaguing the Australian parliament. This is because when he worked as a journalist in New York in the 1960s and 1970s, he was given a social security card and paid social security tax.
"You can't kill it, you can't get rid of it, it is yours," he told ABC's RN Breakfast.
This may mean he is unable to sit in parliament, as Section 44 of the Australian Constitution says those "entitled to the rights or privileges of a foreign power" are not eligible to sit in parliament.
He said he had examined Section 44 of the constitution thoroughly given his previous dual citizenship, and prison record.

Hinch has already instructed the United States to not pay him a pension. But he has referred himself to the solicitor-general for advice on whether or not it is an issue for the High Court.
"I'll see what happens," he said. "It'll depend what the advice is ... but I'll refer myself to the High Court."
Hinch said he doesn't believe that a pension could be considered a privilege.
He blamed a "friend" for informing The Herald Sun about the potential conflict.
"Very few people would know about it," he said.
Hinch is the eighth politician to come under fire for citizenship issues, alongside deputy prime minister Barnaby Joyce, deputy Nationals leader Fiona Nash, Nationals senator Matt Canavan, One Nation senator Malcolm Roberts, crossbench senator Nick Xenophon and Australian Greens senators Larissa Waters and Scott Ludlam.
Despite being caught up in the ongoing saga, Hinch says he still has no sympathy for the other politicians with citizenship dramas. He believes there should be a full audit of every parliamentarian for their eligibility to sit in parliament.
Nash and Xenophon are expected to refer themselves to the High Court next week, with the court scheduled to hear the cases for each politician over two days in October.
Prime minister Malcolm Turnbull told Sunrise he is confident all Coalition politicians referred to the High Court will be found eligible.
"I think the High Court will consider seven citizenship cases, which I suppose are test cases in effect, and they will do that in the second week of October, so I think we will have the law clarified then, but just speaking for the Coalition senators, and member — which is Barnaby Joyce of course — we are very confident that the court will confirm that they are qualified to sit in parliament," he said.

UPDATE: The ABC reports that Hinch will refer himself to the High Court
Hinch could become the 8th elected politician to be referred to the High Court when parliament resumes next week, but there are questions over whether the senate will allow Hinch to refer himself with some reportedly labelling the controversy as a "publicity stunt"
CORRECTION
Hinch has not declared bankruptcy. An earlier version of this article mistakenly said he had.