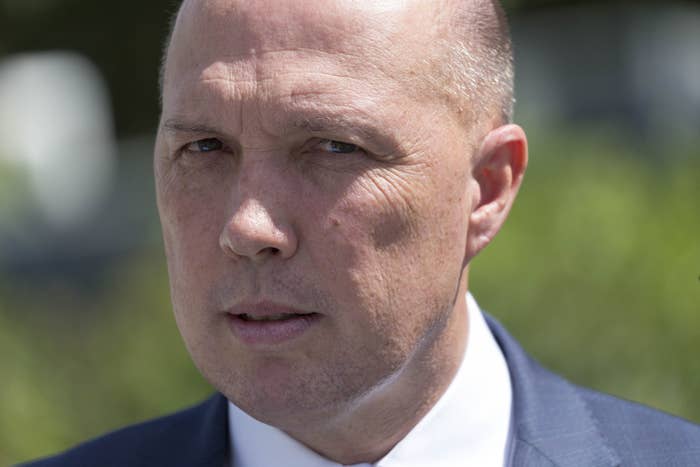 No-one is quite sure whether Australia's cyber warfare agency Australian Signals Directorate (ASD) is getting new powers to spy in Australia, but it may be.

On Sunday, News Corp papers reported that in leaked letters exchanged between the heads of the Department of Defence and the Department of Home Affairs in February this year, home affairs secretary Mike Pezzullo outlined a proposal to change the legislation governing ASD to allow the cybersecurity experts to undertake its operations within Australia when needed.
Under current legislation ASD targets reside outside of Australia, while the Australian Security Intelligence Organisation (ASIO) and the Australian Federal Police (AFP) have the ability to undertake surveillance activity in Australia, with appropriate approvals and warrants.
The two secretaries of the departments, and the new head of ASD, Mike Burgess, were quick to issue a statement hosing down the story, claiming that there was "no proposal to increase the ASD's powers to collect intelligence on Australians or to covertly access their private data".
It was all related to an announcement in June last year that ASD would be given powers to launch offensive attacks on those seeking to threaten Australia online, the officials said in the statement.
"We would never provide advice to government suggesting that ASD be allowed to have unchecked data collection on Australians — this can only ever occur within the law, and under very limited and controlled circumstances," the statement said.

On Sunday, foreign minister Julie Bishop also ruled it out, stating there was "no plan" to extend the powers of ASD.
But then they were contradicted, sort of, by home affairs minister Peter Dutton, on Tuesday.
In a press conference where Dutton was announcing that AFP deputy commissioner Karl Kent would become the commonwealth transnational serious and organised crime coordinator – which includes a remit on tackling cybercrime – Dutton denied reports that ASD was seeking spying powers, but said it was something Kent would be reviewing anyway.
"The argument is whether or not there should be enhanced arrangements for people fighting these criminals, particularly in the child exploitation space," he said. "Part of the deputy commissioner's task will be to look at the policy side and whether or not there is an argument for the enhancement of the investigative skills and powers they rely on."
Dutton said that if there was a decision made on more powers then the government "would provide that advice".
Labor has called on Dutton to clarify exactly what, if anything, is planned for ASD.
"There is no room for confusion in an area as important as national security," shadow attorney-general Mark Dreyfus said in a statement. "There is certainly no room for freelancing from Peter Dutton.
"The contradictory messaging from Mr Dutton today is ... concerning. So, who is right? Peter Dutton, or Mike Pezzullo, or Julie Bishop? And why on earth are they saying different things about whether a proposal to expand the powers of the Australian Signals Directorate even exists?"
The secretary of the defence department reportedly referred the leak of the letters to the AFP for investigation on Sunday. On Monday the AFP said it had yet to receive a referral.