Border Force Will "Round Up" And Deport Commonwealth Games Athletes Who Have Stayed In Australia Too Long, Peter Dutton Says
But he won't say exactly how many are still in Australia.
It is estimated that 19 to 100 athletes and other officials who were in Australia for the Commonwealth Games last month hadn't left the country by the time their visas expired at midnight on Tuesday.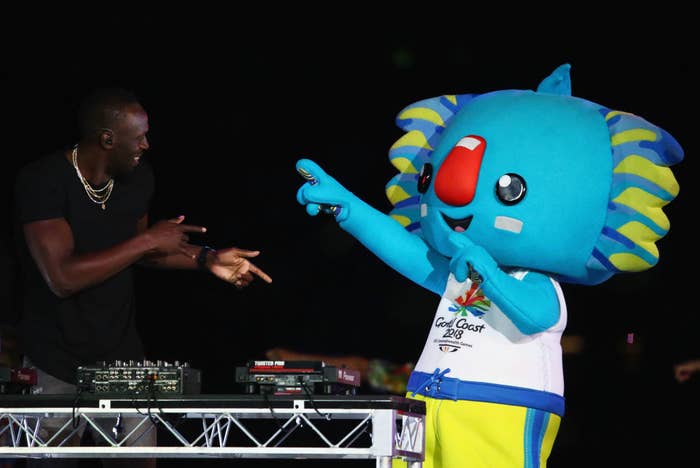 The ABC reported on Tuesday that it was understood 19 athletes were still in Australia. Then on Thursday morning, ABC's RN Breakfast said the number of people in Australia for the Commonwealth Games who remained in the country could be as high as 100.

Cameroon confirmed in April that eight of its 24 athletes had gone missing during the games, and a number of other athletes from Sierra Leone and Rwanda were also reportedly seeking asylum in Australia.
Those who make an asylum claim can be given bridging visas while their claim is assessed.
The Department of Home Affairs won't say how many people are involved while assessments are underway.
"Visa overstayers are a common feature of many major international events," the department said in a statement on Wednesday. "We will not be commenting on individual cases or providing a running commentary on those remaining."
Speaking on 2GB radio on Thursday, home affairs minister Peter Dutton also refused to say how many athletes remained in Australia, but said those who had overstayed their visas would be found and kicked out by Australian Border Force (ABF).

"ABF will be rounding these people up and deporting them as quickly as possible," Dutton said.
Dutton admitted that once they were in Australia, those on visas get legal protections under Australian law, but said he shakes his head sometimes at the protections given.
"Some of these people have more legal rights than Australian citizens themselves," he said.
Dutton pointed to the Administrative Appeals Tribunal (AAT), which often overturns visa decisions made by the minister. He said that the AAT was costing the government too much, and dragging cases out for longer than required.
"People stretch these matters out for a long time," Dutton said.
Those who overstay their visas and are removed from Australia are banned from returning for three years.